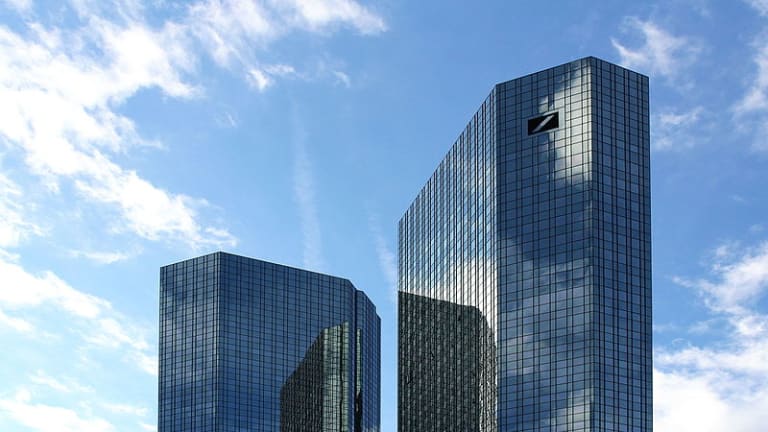 Opening Bell: 6.21.21
Wirecard who?; tamping down on tapering talk; the forest and the trees; Ken Griffin's beachside backup bought at discount; and more!
Deutsche Bank Jumps Back Into Payments With Fiserv Deal [WSJ]
Deutsche Bank is eager to re-enter the payments market after it sold the business in 2012 to the U.S.-based EVO Payments International LLC….
The payments-processing industry, meantime, has exploded as commerce moves online and payment-card use eclipses cash…. Brookfield, Wis.-based Fiserv has grown strongly as part of that boom. Its market capitalization is almost three times that of the German lender…. Customers are more tuned in to who is providing them with the service since last year's collapse of Wirecard AG, a Munich-based company that admitted over $2 billion of its cash actually didn't exist.
Retail investor stock buying boom of 2021 is just getting started: Goldman Sachs [Yahoo! News]
The investment bank's chief U.S. equity strategist David Kostin raised his 2021 estimate on household net equity buying to $400 billion from $350 billion in a new research note to clients…. In one of the clearest signs of exuberance on the part of retail investors (perhaps too much, Kostin estimates that households currently allocate an outsized 44% of their assets to equities. That is only slightly below the all-time high of 46% seen back at the height of the dot com craze (and subsequent blowup).
Fed's Williams Not Ready to Pare Aid, but Other Officials Talk Tapering [WSJ]
The leaders of the Dallas and St. Louis Fed banks said that the day for paring back the central bank's bond-buying stimulus is growing closer…. [New York Fed President John] Williams acknowledged that officials are talking about paring asset purchases, but said that he isn't ready to call for such a move and that policy makers haven't yet discussed the tactics of slowing the bond buying….
"I've been more of a fan of doing some things, maybe, to take our foot gently off the accelerator sooner rather than later so that we can manage these risks" around the recovery process, in a bid to "avoid having to press the brakes down the road" with a more abrupt shift in monetary policy.
J. P. Morgan Asset Management Snaps up Campbell Global [Yahoo! Finance]
Oregon-based Campbell Global is a forest management and timberland investing company. It has AUM of $5.3 billion and oversees 1.7 million acres globally…. Anton Pil, Global Head of J. P. Morgan Global Alternatives, added, "Acquiring Campbell Global provides us with an opportunity to strengthen and diversify our ESG focus, including building a robust carbon sequestration platform."
Pictet Appoints First Female Partner in Its 216-Year History [Bloomberg]
Elif Aktug, a fund manager at the bank's asset management arm and part of a broader leadership group, was named partner alongside founding-family-member Francois Pictet, bringing the number of current partners to 9, according to a company statement on Monday. So far, the secretive Swiss private bank has only had 43 individuals -- all men, all white -- serve at the highest level…. Pictet is one of the last major private banks in Switzerland to take steps to make its leadership more inclusive, and the institution has wrestled with modernization while seeking to preserve a corporate identity that has developed over two centuries.
Ken Griffin sells remaining Faena House condo for $11.2M [The Real Deal]
Griffin, a Daytona Beach native who has amassed a huge residential land portfolio in Palm Beach, paid $60 million for two penthouses in the building in 2015…. He sold the two for about 23 percent less than their combined purchase price, incurring a loss of about $13.8 million on the properties….
On Miami Beach's Star Island, Griffin has spent about $95 million acquiring land, and in Palm Beach, he's paid more than $350 million to assemble properties for a planned estate.