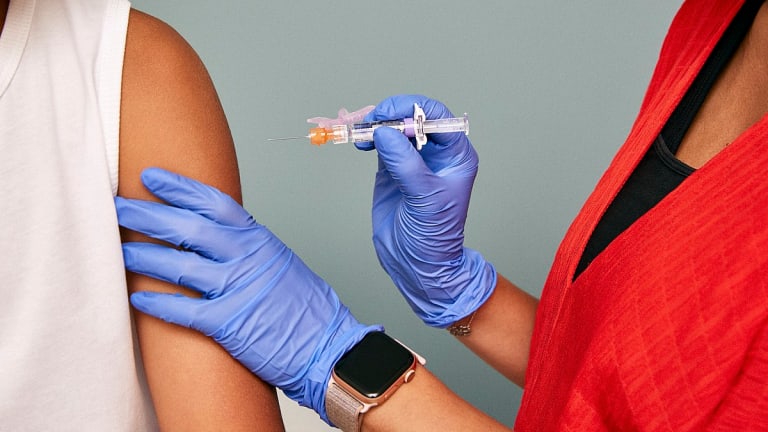 Opening Bell: 6.23.21
Get stuck or stay home; Fannie, Freddie investors lose for winning; rat poison at work, fun at home; and more!
Morgan Stanley to bar unvaccinated staff and clients from New York office [FT]
"Starting July 12 all employees, contingent workforce, clients and visitors will be required to attest to being fully vaccinated to access Morgan Stanley buildings in New York City and Westchester," said the memo, signed by chief human resources officer Mandell Crawley.
After that date, those who do not attest to being fully inoculated would lose building access, Crawley wrote, adding that the "overwhelming majority of staff" had already reported getting their jabs.
Fannie, Freddie Plunge as High Court Deals Blow to Investors [Bloomberg]
The court said investors might be able to win damages on a separate claim that some payments under the so-called profit sweep were illegal because the FHFA director was unconstitutionally insulated from being fired by the president. But the justices said they wouldn't use that claim to toss out the entire profit sweep…. It means shareholders "can't recover the bulk of the overpayments they sought," said Bloomberg Intelligence analyst Elliot Stein.
The decision is a setback for firms including Paulson & Co., Pershing Square Capital Management and Fairholme Funds Inc. that have sought for years to persuade the government to release Fannie and Freddie from government control, thereby earning billions of dollars on their shares.
Biden's Tax Pledge Limits Options for Infrastructure Deal [WSJ]
The White House… nixed calls for higher gasoline taxes and user fees to finance a roughly $1 trillion infrastructure proposal. That resistance, combined with Republicans' blanket antitax posture, has left beefed-up Internal Revenue Service enforcement as the main tax option under consideration…. "It's a little bit of a challenge, a little bit like both hands are a little bit tied behind your back when one team says no taxes, the other team says no user fees," Sen. Mark Warner (D., Va.) said last week.
Jack Ma's Ant in Talks to Share Data Trove With State Firms [WSJ]
More than one billion individuals use Ant's Alipay app to spend, borrow or invest their money, and the information that Ant has collected and used has been the secret sauce behind the company's success in recent years…. Until recently, Ant had resisted pressure from financial regulators to share its data or feed it into a central repository accessible by other financial institutions, saying that it didn't have its users' consent to do so.
Central bank digital currencies get full BIS backing [Reuters]
Dubbed the central bank to the world's central banks, the BIS, which is coordinating many of their discussions on digital currencies, set out recommendations on Wednesday on how a CBDC such as a digital dollar, euro, yen or yuan should look…. "The train has left the station," said Benoit Coeure of the BIS, referring to the move towards central bank digital currencies and its support. "It is not that we are getting carried away, we are just looking around".
Crypto is 'rat poison', a third of mainstream investment firms tell JPM [Reuters]
Only 10% of institutional investment firms surveyed by JPMorgan trade cryptocurrencies, with nearly half labelling the emerging asset class as "rat poison" or predicting it would be a temporary fad…. Of those firms who did not invest, 80% did not expect to start investing or trading in cyptocurrencies…. However, asked about their personal investments, 40% of the investors said they were active in cryptocurrencies.