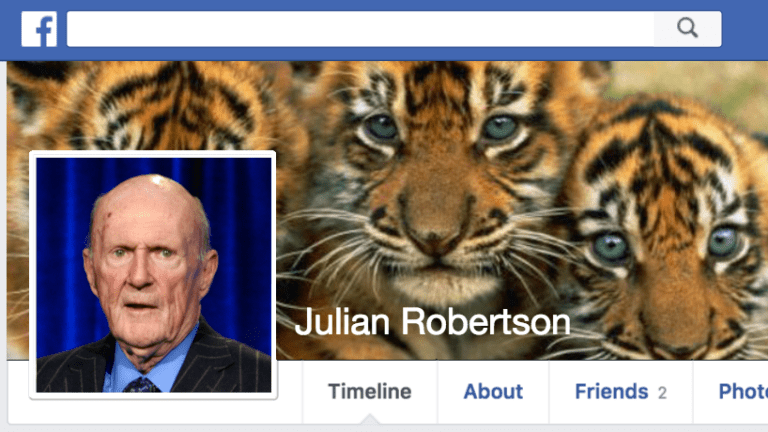 Opening Bell: 6.4.21
88-year-old man likes Facebook; European regulators do not; the next "next 9/11;" Jamie Dimon likes Chinese food; and more!
Tiger's Julian Robertson bets big tech stocks will keep marching higher [FT]
"I think they are good value," he said in a rare interview. "I don't think the valuations are . . . much higher than they've been all along…." Tiger Management currently has big positions in Facebook, Google parent Alphabet, Microsoft, chipmaker Micron Technology, wireless technology firm Qualcomm, and ride-hailing and food delivery company Uber, according to its latest filings with the Securities and Exchange Commission on March 31….
Robertson said he was "starting to see some signs of" over exuberance "throughout the entire investment world". But he added: "I don't think it's enough to overwhelm the whole market."
Facebook hit with new antitrust probes in the UK and EU [CNBC]
The [U.K.] CMA said it will look into whether Facebook has unfairly used the data gained from its advertising and single sign-on option, known as Facebook Login, to benefit its buying and selling platform, Facebook Marketplace, as well as its online dating service, Facebook Dating…. [CMA CEO Andrea Coscelli] added, "Any such advantage can make it harder for competing firms to succeed, including new and smaller businesses, and may reduce customer choice…."
"We will look in detail at whether this data gives Facebook an undue competitive advantage in particular on the online classified ads sector, where people buy and sell goods every day, and where Facebook also competes with companies from which it collects data. In today's digital economy, data should not be used in ways that distort competition," added [European Commission Executive Vice President Margrethe] Vestager.
U.S. Nonfarm Payrolls Up 559K in May; Unemployment Rate Fell to 5.8% [MarketWatch]
Last month's gain represented an improvement from April, when the unemployment rate was 6.1% and the economy added a revised 278,000 jobs, a gain much smaller than economists had forecast.
Economists had expected 671,000 jobs added and a 5.9% unemployment rate in May.
FBI Director Compares Ransomware Challenge to 9/11 [WSJ]
"Now realizing it can affect them when they're buying gas at the pump or buying a hamburger—I think there's a growing awareness now of just how much we're all in this fight together," Mr. Wray said…. "The scale of this problem is one that I think the country has to come to terms with," he said.
Supreme Court Draws Limit to Anti-Hacking Law [WSJ]
The law covers people who, although they are authorized to use a computer system, obtain files that are off-limits to them. But it doesn't reach those who are entitled to access particular information—like Nathan Van Buren, a former Cumming, Ga., police sergeant who was authorized to use the motor-vehicle database—even if they misuse the data they pull.
To read the law more broadly "would attach criminal penalties to a breathtaking amount of commonplace computer activity," Justice Barrett wrote. "Employers commonly state that computers and electronic devices can be used only for business purposes. So on the Government's reading of the statute, an employee who sends a personal e-mail or reads the news using her work computer has violated the CFAA," she wrote.
J.P. Morgan's Summer Reading List for a Post-Pandemic World [Penta]
These are books to make readers think—although they are engaging reads and, as usual, include selections of pure fun.
One that fits that latter description is My Shanghai: Recipes and Stories from a City on the Water, a book rich in photographs and stories, that includes recipes alongside their place in family, history, and culture.
Another, By Design: The World's Best Contemporary Interior Designers, compiled by editors at New York publisher Phaidon Press, provides modern interior design inspiration to get readers who didn't redo their homes during the pandemic off on the right path.