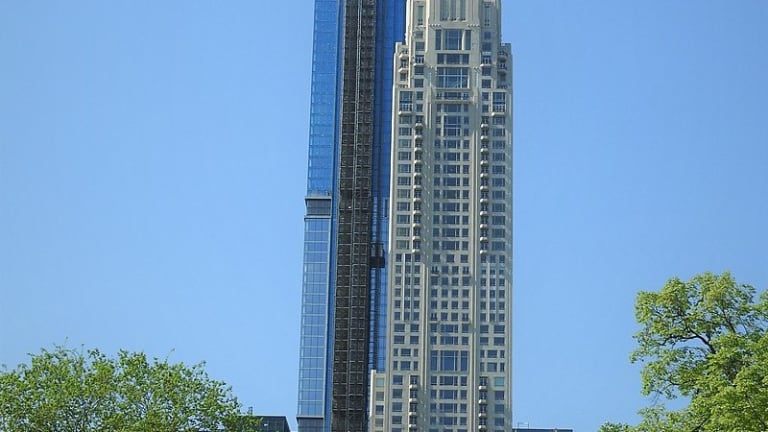 Opening Bell: 6.8.21
Dave gets a blank check; broken websites; broken clocks, etc.; and more!
Mark Cuban-backed banking app Dave going public via $4 billion SPAC [CNBC]
The company, ranked No. 26 on last year's CNBC Disruptor 50 list, was most recently valued at $1 billion in August 2019, according to PitchBook data…. Dave — shorthand for the hero in the David vs. Goliath tale — is designed to eliminate many of the features customers can't stand about legacy banks. The company started with overdraft fees. For a $1-per-month membership fee, users can access checking accounts with no fees and up to $100 in overdraft protection without fees or interest.
Major Internet Outage Shuts Down News, Government Websites [WSJ]
Sites that were inaccessible included the U.K. government's main public-services portal and several major U.S. and European news outlets, such as the New York Times, CNN and Le Monde. Down Detector, an internet services tracker, reported a spike in outages just after 6 a.m. Eastern time…. Fastly, the operator of a content-delivery network service that many websites use to help speed the loading of their webpages for users, reported issues with its services on Tuesday morning, though it was unclear whether the broader website outages were related…. A little before 7 a.m. E.T., Fastly's status page updated to say a fix had been applied, and many of the websites affected began to come back online for at least some users.
London Metal Exchange Pedals Back on Closing Trading Ring [WSJ]
In January, the LME said that it planned to permanently shut the trading pit…. In an effort to strike a compromise between those who protested the closure and those who had cheered the plan, the LME said official prices widely used in physical metal contracts would be determined in the ring. Closing prices used to assess the value of financial portfolios will be calculated electronically.
CFOs Plan to Reopen Offices But May Keep Some Pandemic Changes [WSJ]
"We have beautiful real estate around the world, which I love, but I love it more when it is fully occupied," [Salesforce CFO Amy] Weaver said…. "There [are] new ways of doing business that are going to benefit you in terms of revenue and savings," Ms. Weaver said.
Donald Trump calls Bitcoin 'a scam against the dollar' [BBC News]
"Bitcoin, it just seems like a scam," Mr Trump said. "I don't like it because it's another currency competing against the dollar."/He added that he wanted the dollar to be "the currency of the world".
Mystery Buyer Pays $157.5 Million for Two Condos on New York's Billionaires' Row [WSJ]
A buyer paid $82.5 million for a full-floor, 5,935-square-foot unit on the 60th floor plus $75 million for another full-floor unit on the floor above, according to property records and the condo's offering plan. The deal, which also includes a studio on the 18th floor, was made through a limited-liability company; the identity of the buyer couldn't immediately be determined…. The Billionaires' Row mega-tower currently holds the record for the priciest sale in the U.S. In 2019, hedge funder Ken Griffin purchased a penthouse for roughly $238 million….