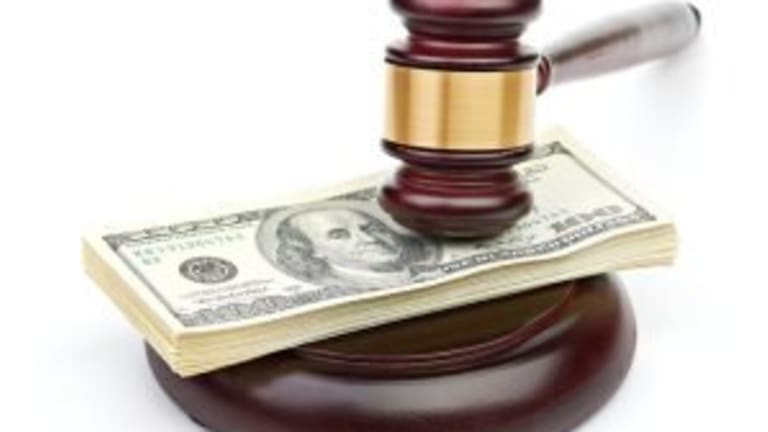 Suggest Goldman Sachs Wants Nothing To Do With Henry Gabay, Get Sued
It's how things work.
The founders of hedge fund Duet Group are having a little tiff, which is presumably why one of them, Henry Gabay, is not eager to pay the other, Alain Schibl, a $2.5 million arbitration award to cover an outstanding debt. And you can sort of understand why, as Gabay believes Schibl threw him under a bus full of German prosecutors investigating Duet's ties to the Cum-Ex tax avoidance scandal, which led to Gabay's arrest (although neither man has actually be charged with anything).
"You are both dead in my eyes," Gabay said in the December 2020 email, cited in a court document filed by Schibl's lawyers. "Now you are both an enemy, you chose war, you chose lies just to make you feel good, let's see how the war will end."
But, it seems, those lies went beyond telling the Germans that Gabay was defrauding assorted European tax authorities of billions of dollars. Schibl also apparently called Gabay a shady motherfucker, too.
Schibl told German authorities that he was in discussions with Goldman Sachs in 2002 to engage them as a prime broker. The investment bank refused to work with Gabay because he "had blown up a fund and not paid off the prime brokers and clients," Schibl told the prosecutors, according to a document filed by Gabay's lawyers.

Schibl also said that being associated with Gabay was "toxic," according to Gabay's lawyers.
Those are the sort of things you might expect a person to learn and take into consideration before founding a hedge fund with another person, but we are not Alain Schibl. We'd also think that being accused of participating in a massive tax fraud, leading to an arrest and extradition proceedings, would be the thing that really sticks in someone's craw, but we are also not Henry Gabay, for whom the allegation of being persona non grata at 200 West Street seems the truly unforgiveable utterance.
Schibl's statements "falsely seek to paint a picture of Gabay as a poor businessman who regularly engaged in dubious and unlawful business practices," Gabay's lawyers said in the filing.
Bitter Hedge Fund Rift Exposed in U.K. Court [Bloomberg]
For more of the latest in litigation, regulation, deals and financial services trends, sign up for Finance Docket, a partnership between Breaking Media publications Above the Law and Dealbreaker.