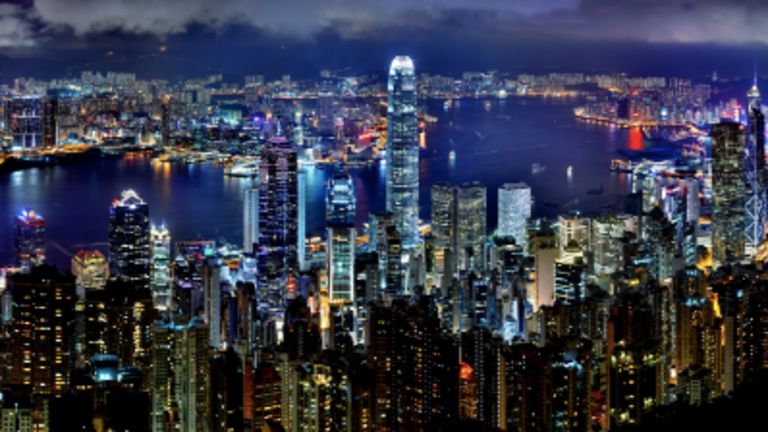 Opening Bell: 7.13.21
Hong Kong headaches; second thoughts on fintech; Credit Suisse compliance carousel; antitrust bites Berkshire; and more!
Biden to warn US companies of risks of operating in Hong Kong [FT]
According to three people familiar with the message, those threats include the Chinese government's ability to gain access to data that foreign companies store in Hong Kong and a new law that allows Beijing to impose sanctions against anyone that enables foreign penalties to be implemented against Chinese groups and officials.
President Joe Biden is planning to issue the warning and impose more sanctions this week in response to Beijing's crackdown on the pro-democracy movement in Hong Kong and the genocide the US has accused Beijing of committing against Muslim Uyghurs in Xinjiang…. A person familiar with the matter said there had been dissent within the administration, with some officials concerned that the warning would discourage US companies from operating in a critical financial centre. But more hawkish officials argued successfully that companies needed to grasp the nature of the risk of doing so.
China Called Finance Apps the Best Thing Since the Compass. No Longer. [NYT]
China was a trailblazer in figuring out novel ways of getting money to underserved people like Mr. Rao. Tech companies like Alipay's owner, an Alibaba spinoff called Ant Group, turned finance into a kind of digital plumbing: something embedded so thoroughly and invisibly in people's lives that they barely thought about it. And they did so at colossal scale, turning tech giants into influential lenders and money managers in a country where smartphones became ubiquitous before credit cards…. Now the question is: What will regulation do to an industry that has thrived precisely because it offered services that China's state-dominated banking system could not?
Credit Suisse's Swiss Banking Arm Compliance Chief Steps Down [WSJ]
Floriana Scarlato, the head of compliance at Swiss Universal Bank, has decided to leave the bank effective immediately, Credit Suisse said Monday…. Her departure comes at a time when the bank is reeling from a series of missteps related to Archegos that led to a $5.5 billion loss for Credit Suisse…. Ms. Scarlato's departure was voluntary and not related to Archegos or Greensill, a Credit Suisse spokesman said Monday.
Bank of England scraps pandemic-era curbs on bank dividends [Reuters via CNBC]
"Risks to the recovery remain. Households and businesses are likely to need continuing support from the financial system as the economy recovers and the government's support measures unwind over the coming months," [Bank of England Governor Andrew] Bailey said.
Berkshire Hathaway scraps pipeline purchase because of antitrust concerns [CNN]
Oil giant Dominion Energy already completed the sale of gas transmission assets to Berkshire Hathaway's energy subsidiary in November. But Dominion said the plan to sell its Questar Pipelines business to Buffett's firm was canceled because of "ongoing uncertainty associated with achieving clearance from the Federal Trade Commission" for that part of the deal.
Questar operates mainly in Utah, Wyoming and Colorado. So there may have been FTC concerns about overlap with the Berkshire Hatahway Energy subsidiary PacifiCorp, which owns the Rocky Mountain Power energy company that serves customers in Utah, Wyoming and Idaho.
UK police seize record haul of cryptocurrency in London [CNBC]
British detectives have seized a record-breaking haul of cryptocurrency worth almost £180 million ($249 million) in London…. A 39-year-old woman was arrested on June 24 on suspicion of money laundering offences following the first cryptocurrency seizure. She was also interviewed in relation to the seizure of the £180 million haul, and was bailed until late July, the Met said.