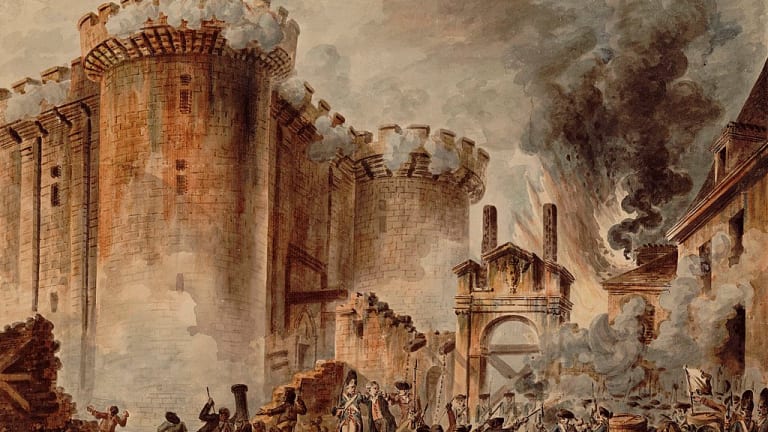 Opening Bell: 7.14.21
Solomon's surprise; $3.5 trillion dreams; what would ever make you think Tesla was a car company? and more!
Goldman CEO David Solomon says China's crackdown on tech companies will delay many U.S. listings [CNBC]
"There's a significant backlog of Chinese companies that are turning to global capital to raise money to support their growth, and we have our own backlog, a large number of companies that have been planning to come to the U.S. market," Solomon told CNBC's Wilfred Frost on Tuesday in an interview…. "I was surprised that this played out the way it did, at this moment in time, but we're engaged with regulators around the world," Solomon said. "I think it's early to see how exactly the shift will balance over time, but there's no question the Chinese want more control of the direction of some of this listing activity, and so they're taking steps that will give them more control."
Senate Democrats reveal $3.5 trillion plan to invest in health care, climate change and more [NBC News]
Senate Majority Leader Chuck Schumer, D-N.Y., said the $3.5 trillion would be in addition to the $579 billion in new spending in the bipartisan infrastructure agreement…. The agreement would prohibit tax increases on small businesses and people making under $400,000, a Democratic aide familiar with the deal said.
Powell says the Fed is still a ways off from altering policy, expects inflation to moderate [CNBC]
On inflation, Powell said it "has increased notably and will likely remain elevated in coming months before moderating…."
"Conditions in the labor market have continued to improve, but there is still a long way to go," he said. "Job gains should be strong in coming months as public health conditions continue to improve and as some of the other pandemic-related factors currently weighing them down diminish."
Elon Musk Says 'Goal Is Not to Be a Car Company' in Defense of Tesla's SolarCity Deal [WSJ]
Vice Chancellor Joseph Slights III, the presiding judge in a shareholder lawsuit, drilled into that deal logic at the end of Mr. Musk's testimony. "Tesla was facing headwinds, had its own issues," the judge said. "And so why is it at this moment that Tesla is pursuing this acquisition of a solar company?"
"The goal is not to be a car company. There are plenty of car companies," Mr. Musk responded. "But an electric car company is part of a sustainable energy future, as is solar and stationary storage…."
If Mr. Musk loses, he could be asked to make Tesla whole. That payment could equal the value of the SolarCity transaction if the presiding judge finds that the solar company wasn't worth anything when Tesla agreed to buy it.
Alibaba and Tencent Consider Opening Up Their 'Walled Gardens' [WSJ]
The moves come as Beijing seeks to tame China's tech giants. In April, the country's State Administration for Market Regulation fined Alibaba a record 18.2 billion yuan, the equivalent of $2.8 billion, for forcing vendors to sell exclusively on its platform, in a practice known as "er xuan yi," or "choose one out of two…."
"This is the core of the antitrust issue here. Without addressing those problems, it will not fundamentally change the competitive landscape in China's tech industry," Ms. Zhang said. "Startups have no choice but to join either the Alibaba or Tencent camp, because the two control the so-called superapps that serve as gateways to vast amounts of users," she said.
Manafort banker convicted in bribery scheme [Politico]
Prosecutors alleged that [Federal Savings Bank CEO Stephen] Calk pushed to approve the loans to Manafort while seeking a post on the Trump campaign's Economic Advisory Board and sought a series of Cabinet posts and other jobs after Trump's win in November 2016, all while continuing to urge more lending to the lobbyist and high-flying political consultant whose career imploded soon after Trump took office…. Calk's defense argued there was no connection between the loans and Calk's personal or political ambitions. Calk's lawyers also said he thought the loans were good deals for his bank and that he was unaware of various falsehoods Manafort told about his finances during the application process.