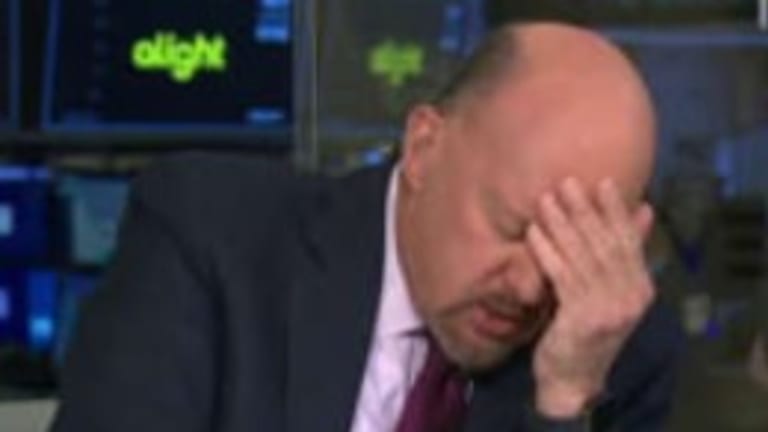 Opening Bell: 7.15.21
Morgan Stanley joins the party; it ends for meme stocks (for now); zero revenue, $33 billion; Palm Beach is full; and more!
Morgan Stanley Investment-Banking Boom Fuels Profit Gains [Bloomberg]
Investment banking hauled in $2.38 billion in revenue, according to a statement Thursday, vaulting past analysts' estimates of $2.08 billion. Fixed-income trading revenue tumbled 45% from last year's pandemic-driven surge….
The company said net income in the second quarter reached $3.48 billion, the second-best on record, after the $4 billion notched in the first quarter.
Within the investment-banking division, advisory-fee revenue jumped 44% and equity underwriting climbed 22% to $1.07 billion.
AMC share price gets cut in half as reality sets in for meme stock investors [CNBC]
The movie theater chain's stock tumbled 15% to $33.43 apiece on Wednesday, less than half of its all-time high of $72.62 in early June. The decline brought its month-to-date losses to 41%. GameStop, the original meme stock king, has fallen more than 21% this month, while newcomers Clover Health and Clean Energy Fuels have plunged 34.8% and 22.6% in July, respectively…. While short sellers betting against these meme stocks suffered huge losses earlier this year, they are not letting up. In fact, the short interest in many of these speculative names has gone up in recent weeks, according to data firm S3 Partners.
TV Lawyer, Ex-Israeli Commando Forge a $33 Billion SPAC Deal [Bloomberg]
If the deal is completed, it will go down as one of the most unusual SPAC transactions yet. Aside from the disparate backgrounds of its principals, the company forecasts zero revenue this year, there are none of the traditional co-investors participating and three of Lionheart's directors have resigned in recent months. And at a $32.6 billion valuation, it's the second-biggest proposed SPAC transaction after Grab Holdings' $40 billion merger scheduled for later this year.
Inflation? Not in Japan. And That Could Hold a Warning for the U.S. [NYT]
As Japan has learned the hard way, low inflation can be an economic quagmire. And that experience carries a warning for the United States if its current bout of inflation eases, as many economists expect, and its economy falls back into the cycle of weak inflation that preceded the pandemic…. Japan's inability to lift inflation is "one of the biggest unsolved challenges in the profession," said Mark Gertler, a professor of economics at New York University who has studied the issue.
The co-creator of dogecoin explains why he doesn't plan to return to crypto: It's 'controlled by a powerful cartel of wealthy figures' [CNBC]
"I am often asked if I will 'return to cryptocurrency' or begin regularly sharing my thoughts on the topic again. My answer is a wholehearted 'no,'" [Jackson] Palmer tweeted on Wednesday…. In his Twitter thread, Palmer criticized those in power in the cryptocurrency space, saying that it is "controlled by a powerful cartel of wealthy figures" who "have evolved to incorporate many of the same institutions tied to the existing centralized financial system they supposedly set out to replace."
Palmer also criticized how crypto is shared and marketed. In another tweet, he alleged that "the cryptocurrency industry leverages a network of shady business connections, bought influencers and pay-for-play media outlets to perpetuate a cult-like 'get rich quick' funnel designed to extract new money from the financially desperate and naive."
Palm Beach is running out of mansions for sale [CNBC]
The average price for a single-family home in Palm Beach hit $11.7 million in the quarter, up 38% from a year earlier and marking a new high…. Prices in Palm Beach are now almost on par with Manhattan, with the price-per-square-foot in Palm Beach topping $1,500 in the quarter, close to Manhattan's $1,545, according to Miller…. There's now about a one-month supply of homes for sale in Palm Beach, a record low, according the Miller Samuel. As of the end of the second quarter, only 25 homes were for sale — and the real number may be smaller due to homes already in contract or heading to contract.