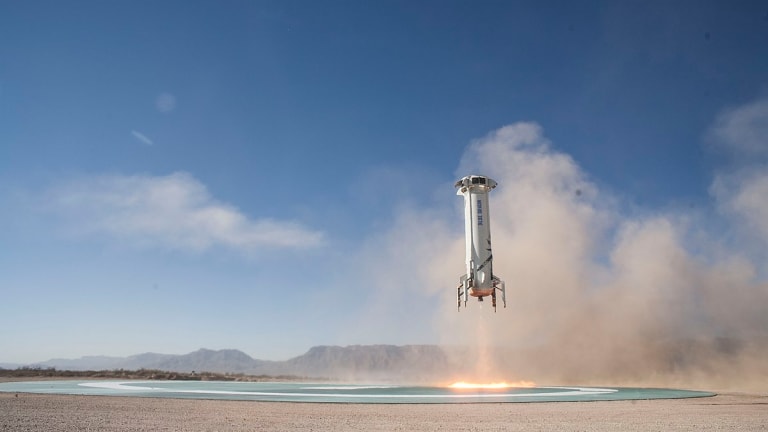 Opening Bell: 7.16.21
The Good Faith Old Party strikes again; Oatly attack; it's good to be a hedge fund manager's son; and more!
Infrastructure Talks Stall Over Expanded IRS Powers [WSJ]
Lawmakers and aides said the group may abandon an effort to raise revenue through enhanced enforcement at the IRS after some Republicans said they were concerned about granting the tax agency new power…. Republicans have opposed the administration's proposed reporting requirements and questioned its estimates for how much revenue enhanced enforcement can generate for the government.
Fed Ponders Inflation 'Night and Day,' Fed Chair Tells Lawmakers [NYT]
"We're experiencing a big uptick in inflation, bigger than many expected, bigger certainly than I expected, and we're trying to understand whether it's something that will pass through fairly quickly or whether, in fact, we need to act," Mr. Powell said in response to questioning during a Senate Banking Committee hearing. "One way or another, we're not going to be going into a period of high inflation for a long period of time, because of course we have tools to address that."
Jack Dorsey Announces New Square Division To Build DeFi on Bitcoin [TheStreet]
"Like our new #Bitcoin hardware wallet, we're going to do this completely in the open. Open roadmap, open development, and open source. @brockm is leading and building this team, and we have some ideas around the initial platform primitives we want to build."
Wall Street Moves to Close Markets for Juneteenth in 2022 [WSJ]
The Securities Industry and Financial Markets Association recommended this week that bond markets close for the full day on Monday, June 20, 2022, in observance of the new federal holiday that falls on a Sunday next year…. The NYSE has been reaching out to market participants to seek consensus on Wall Street's plans for the holiday, a person familiar with the matter said. Sifma's recommendation presents an opportunity to coordinate the equity and bond market calendars, this person added.
Oatly stock falls more than 9% after short seller attacks company's practices [CNN Business]
In a 124-page document released Wednesday, Spruce Point Capital dismisses the oat milk trend as a "food fad" and accuses Oatly of various accounting problems.
"We believe Oatly will sorely disappoint investors and will never achieve profitability," Spruce Point said of the company, which is valued at more than $12 billion.
Jeff Bezos' Last Blue Origin Crew Mate Is an 18-Year-Old Hedge Fund Son [Observer]
Oliver Daemen is the son of Joes Daemen, the CEO of Somerset Capital Partners, a hedge fund with $8 billion in assets under management, according to its website. It's unclear exactly how much Oliver or his father paid for the space trip. It's likely an amount large enough to keep other wealthy space enthusiasts at bay. Blue Origin has said the auction had more than 7,000 participants.