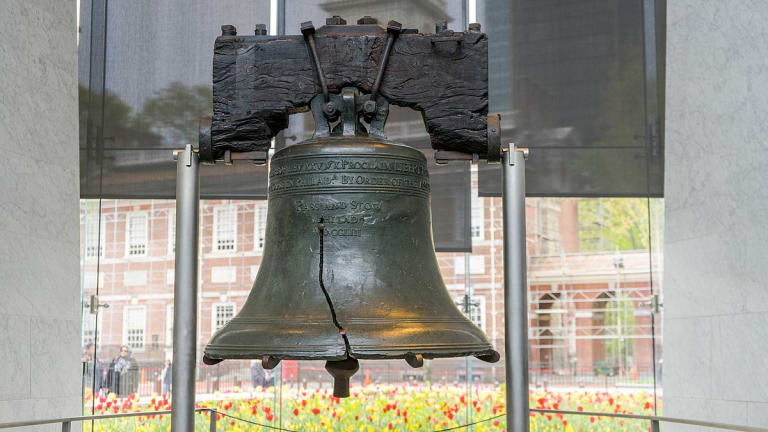 Holiday Bell: 7.2.21
Jobs jobs jobs!; Hertz back on the market and in court; a tale of two cities; an ETF in the ether; and more!
The US economy added 850,000 jobs in June [CNN]
It was far more than economists had expected and a signal that American job growth is accelerating…. The hospitality and leisure sector grew the strongest, having the most ground to cover after the pandemic devastated the travel and service industries…. The number of people quitting their jobs voluntarily to look for another position jumped by 164,000 to 942,000 in June -- the highest level since November 2016.
Robinhood IPO Filing Shows Power of the Meme-Stock Boom [WSJ]
The stock-trading app counted 18 million users with funded accounts at the end of March, more than double a year earlier. Revenue in the first quarter of 2021 more than quadrupled to $522 million. The daily average number of cryptocurrency trades on Robinhood expanded by a factor of 14, and net value of cryptocurrencies held in Robinhood users' accounts rose to $11.6 billion from $481 million.
Meanwhile, users transferred their assets out of Robinhood at nearly 10 times the average rate after it curbed trading in GameStop Corp. and other high-flying stocks in January, a decision that also resulted in about 50 class-action lawsuits.
Hertz Faces Volatile Trading, Bondholder Lawsuit After Leaving Bankruptcy [WSJ]
Hertz shares resumed trading Thursday under a new ticker, HTZZ, beginning the session at around $22 before climbing as high as $33.80. They erased most of those gains within the first half-hour of trading and were above $26 a share in afternoon trading…. Some bondholders bought equity in a bankruptcy rights offering, becoming part-owners of the restructured business. Others that didn't filed court papers Wednesday demanding premium payments they said they were due…. The bondholders said it wouldn't be fair to deny them premium payments when shareholders received roughly $1 billion in value when Hertz left bankruptcy.
Wells Fargo Acted Like a 'Mafia' to Suppress Internal Critics, Former Executive Said [WSJ]
"It's like a mafia, literally," [former European investment bank CEO Alicia] Reyes said during the call. "This place is just a scheme. There's no intention of actually solving problems or building things. There's just smoke and mirrors and a coverup."
"The pile of regulatory problems that they have is so large," Ms. Reyes continued. "There are much bigger issues that they are also sweeping under the carpet."
Charles Schwab says SEC investigating robo adviser disclosures, warns of Q2 results hit [Reuters]
The company warned its second quarter financial results would include a charge of $200 million, but the ultimate liability could differ, depending on the outcome of the matter.
The retail brokerage said it had been cooperating with the SEC staff in the investigation and is "evaluating its options."
Hedge Fund Launches Are Surging [II]
In the first quarter of 2021, 189 new hedge funds were launched, the highest number since the end of 2017…. Since then, the number of launches has been consistently lower, hitting its lowest in the first quarter of 2020 with a total of 84 launches and 304 liquidations.
"The only ones that did get launched [that quarter] were before March," Kenneth Heinz, president of HFR, told Institutional Investor.
Office Vacancies Soar in New York, a Dire Sign for the City's Recovery [NYT]
Across Manhattan, home to the two largest business districts in the country, 18.7 percent of all office space is available for lease, a jump from more than 15 percent at the end of 2020 and more than double the rate from before the pandemic, according to Newmark, a real estate services company…. Some neighborhoods are faring worse, such as Downtown Manhattan, where 21 percent of offices have no tenants, Newmark said….
At the end of May, just 12 percent of Manhattan's office workers had returned to their desks, according to a survey of companies by the Partnership for New York City.
Manhattan real estate prices reach record as buying 'frenzy' takes hold [CNBC]
The median resale price for Manhattan apartments hit $999,000 in the second quarter — the highest on record, according to a report from Douglas Elliman and Miller Samuel. Average sale prices rose 12% in the quarter, topping $1.9 million…. "It's a sign of the frenzy and intensity of the market," said Jonathan Miller, CEO of real estate appraisal firm Miller Samuel. "It's rebounding much faster than most participants expected."
$100B hedge fund appointed by judge to become co-conservator of Britney Spears's estate REFUSES to get involved because the case is a 'hornet's nest' [Daily Mail]
The private management company is seeking an emergency hearing on Friday, to resign immediately and distance themselves from any involvement in Spears' financial matters…. 'As a result of the Conservatee's testimony at the June 23 hearing, however, Petitioner has become aware that the Conservatee objects to the continuance of her Conservatorship and desires to terminate the conservatorship. Petitioner has heard the Conservatee and respects her wishes.'
SkyBridge Capital's Anthony Scaramucci says he's launching an ethereum fund and will file for an ETF as well [BI]
"July 1st [...] we're launching a private ether fund, if you will, an ethereum fund. [...] We'll file for an ETF for ethereum, again it's anybody's guess when those things will be going." Scaramucci said…. Scaramucci also said SkyBridge Capital filed for and announced a digital innovation ETF on Tuesday that contains publicly traded assets that support and are linked to ether, bitcoin and other coins.