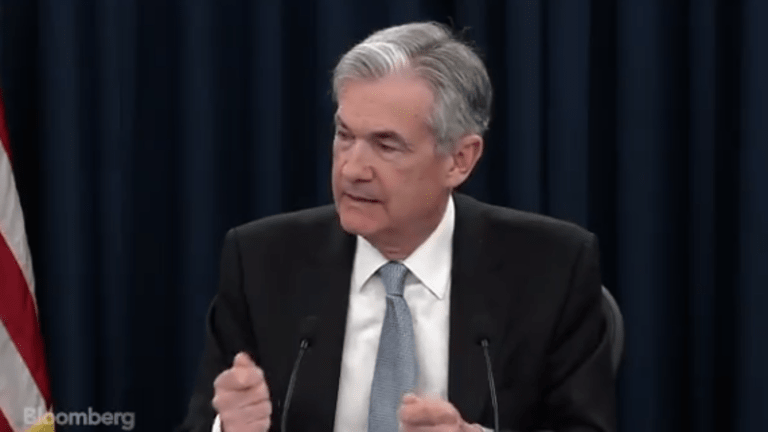 Opening Bell: 7.21.21
Will he Jay or will he go?; friends like these; excising Excel; and more!
Fed Chair Powell Enjoys Support for Reappointment, but He's Not a Lock [WSJ]
Chairman Jerome Powell, whose term expires in February, is viewed by some inside and many outside the administration as the front-runner for the job. But if Mr. Biden decides he would prefer his own pick, rather than the Republican chosen by President Trump, Fed governor Lael Brainard is the most likely candidate to succeed him…. "If the decision was just on financial regulation, which I don't think it should be, he should not be reappointed," said Dennis Kelleher, chief executive of Better Markets, a Washington-based group that lobbies for tighter financial regulations. "Similarly, if climate is one of your most important priorities, Jay Powell's also not the leader the Fed needs."
Tom Barrack charged with illegally lobbying then-President Trump on behalf of UAE [CNBC]
The Santa Monica, California, resident is accused with the other defendants of secretly advancing the interests of the UAE at the direction of senior officials of that country by influencing the foreign policy positions of Trump's 2016 campaign, and then those positions of the U.S. government during Trump's presidency through April 2018…. Charged with Barrack are Matthew Grimes, 27, of Aspen, Colorado, and a 43-year-old UAE national, Rashid Sultan Rashid Al Malik Alshahhi, who remains at large.
Grimes, who worked directly for Barrack at the Barrack-founded private equity firm Colony Capital, was arrested in California and detained pending a bail hearing next Monday.
AMC board names CEO Adam Aron as chairman [Reuters]
Aron has served as CEO, president and member of AMC's board since 2016, having led the company to become the largest cinema operator in the world and maintain its liquidity when the pandemic hammered its business…. AMC said Ambassador Philip Lader will serve as lead director of the company.
Biden to Name a Critic of Big Tech as the Top Antitrust Cop [NYT]
President Biden's plan to appoint [Jonathan] Kanter, an antitrust lawyer who has made a career out of representing rivals of American tech giants like Google and Facebook, signals how strongly the administration is siding with the growing field of lawmakers, researchers and regulators who say Silicon Valley has obtained outsize power over the way Americans speak with one another, buy products online and consume news…. The White House took more than six months from Mr. Biden's swearing-in to land on Mr. Kanter. The administration has had to juggle progressive and moderate factions within its own party, as well as the likelihood of Republican support in a divided Senate.
Carlyle Launches Renewable-Energy Infrastructure Unit [WSJ]
Funds Carlyle operates will inject as much as $700 million in the new venture, Copia Power, enabling it to arrange projects worth over $6 billion, according to Pooja Goyal, Carlyle's co-head of infrastructure and head of renewable and sustainable energy. Copia will focus on developing large-scale solar generation projects and battery facilities to store power and distribute it after sunset…. Carlyle sees opportunity in building clean-power projects for technology companies and others that are setting targets to reduce or eliminate their carbon-gas emissions, Ms. Goyal said. Such projects can be more profitable than bidding on power-supply agreements for regulated utilities that "have gotten so competitive that contracts are short and rates are low," she said.
Finance Chiefs Are Still Trying to Replace Excel With New Tools [WSJ]
While many still see it as a helpful tool, some CFOs say finance teams rely on it too much, often for tasks that Excel isn't well-suited to handle. That can lead to mistakes and wasted time…. The pandemic really exposed the vulnerability that finance teams have as a result of their dependence on Excel," [Hackett Group principal Glenn] Hafler said.
Inputting data manually, which is what many users still do, can be time-consuming and result in errors that go unnoticed, especially when employees are scattered in remote work locations.