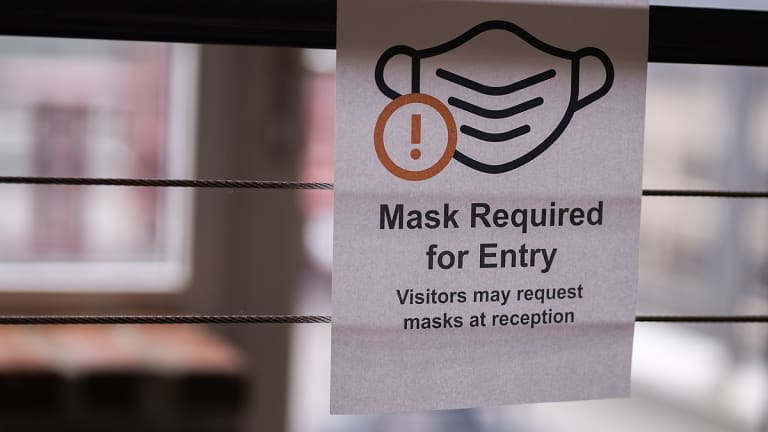 Opening Bell: 7.28.21
Barclays, Deutsche beats; no fear of inflation (eventually); Goldman hopes for blockchain ETF breakthrough; and more!
Barclays beats profit estimates and ups shareholder payments as equities, investment banking surge [CNBC]
The British lender posted a quarterly attributable profit of £2.1 billion ($2.9 billion), up from £90 million for the second quarter of 2020…. Equities and investment banking fees were up 38% and 27%, respectively, in the second quarter….
"Our CIB (corporate and investment banking) business is well-positioned to benefit from continued growth in debt and equity capital markets, with Global Markets and Investment Banking fees income up 36% since 2019, and our strong retail businesses are poised to support and benefit from a consumer recovery."
Deutsche Bank smashes estimates for the second quarter despite slide in trading revenues [CNBC]
Despite the higher-than-expected profit, the German bank experienced a 11% drop in net revenues in its investment banking division, compared to a year ago. This unit had been critical in driving profit higher at the embattled bank in the first quarter of the year. Recent reports have suggested Deutsche Bank has lost some market share in this space in recent months.
A Key Gauge of Future Inflation Is Easing [WSJ]
That signal is so-called inflation expectations: what businesses, consumers, workers and investors expect inflation to be over the next one to 10 years. Because such expectations can be self-fulfilling, economists consider them key to where inflation is going…. Bond investors also don't seem to be betting on a sustained jump in inflation, based on the "break-even inflation rate"—the difference between the yield on regular Treasury bonds and on inflation-indexed bonds. The break-even rate over the next five years has dropped 0.19 percentage point since mid-May; the rate over the following five years has dropped 0.21 point.
New C.D.C. mask guidance complicates back-to-office plans. [NYT]
The official guidance — swayed by research on the Delta variant, which is causing rising case counts and "breakthrough" infections of vaccinated people — is aimed at places where the virus is surging. At the moment, that covers nearly two-thirds of U.S. counties. Per the guidance, all residents of Florida, vaccinated or not, should wear masks indoors…. Companies that have already opened their doors must decide whether to retrench on masking policies. When the C.D.C. lifted its masking guidance in May, many companies issued new guidelines allowing fully vaccinated employees and customers to return without masks. The move served as an important incentive for workers, as well as a signal that the pandemic was winding down. For employees, it provided a sense of safety and normality in returning to offices.
Could Goldman be the first to get a crypto-related ETF approved? [Fortune]
The fund will invest at least 80% of its assets in securities and stocks which deliver exposure on two key themes: blockchain technology and the digitalization of finance. The ETF would track the Solactive Decentralized Finance and Blockchain Index, according to the filing…. The SEC is currently reviewing several Bitcoin ETF applications, including one by 21Shares, with which Cathie Wood's ARK Invest in involved. The federal regulator has twice delayed a decision on whether to approve the VanEck Bitcoin Trust and has rejected several other applications for cryptocurrency ETFs.
Wharton Is First Elite M.B.A. Program to Enroll More Women Than Men [WSJ]
"Oftentimes it really just takes committed leadership to diversity. It's a continued focus on diversity as a part of thinking about how we want to create a portfolio of students," Wharton Dean Erika James said. Ms. James took the helm of the business school last year and is the first woman and African-American to lead Wharton.
"Covid has just wreaked havoc on women in the workplace, and business schools serve as such an important pipeline for that talent pool," she added.