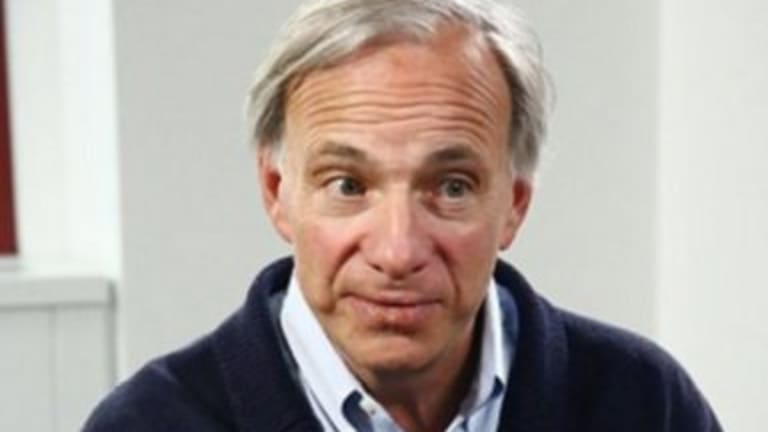 Opening Bell: 7.22.21
Taper timing; Delta draws shrugs; Blackstone booms; who wants to pretend they work for Bridgewater? and more!
Fed Ramps Up Debate Over Taper Timing, Pace [WSJ]
Some officials have discussed concluding the purchases around October 2022 so they could lift rates later that year if the recovery is stronger or inflation is higher than now anticipated…. Because Fed officials have said they would provide ample notice before they start tapering, they look unlikely to initiate any taper at their next two meetings, in July or September.
Delta Variant of Covid-19 Isn't Expected to Dent Robust U.S. Recovery [WSJ]
Economists are more concerned about firming inflation than the Delta variant as they assess the economic outlook.
"The variant is a significant downside risk for the economy, but that risk is more than offset by what are still very strong fundamentals," said Oren Klachkin, lead U.S. economist at Oxford Economics. "Consumers have a lot of cash and seem eager to spend on activities they couldn't do for 18 months. And, for now, it seems like the vaccines should be able to keep the spike in cases fairly low."
Rising Rents Threaten to Prop Up Inflation [NYT]
As people move out on their own again or return to cities and office jobs, and as existing renters find they can't afford to buy a home in a booming housing market, demand for apartments and single-family rentals is rebounding — and even looking hot in some places. Rents last month rose 7 percent nationally from a year earlier…. Rental costs play an outsize role in the Consumer Price Index, so a meaningful rise in them could help keep that closely watched government price gauge, which has picked up sharply, higher for longer. Rents are only about half as important to the Federal Reserve's preferred Personal Consumption Expenditures inflation index, but a long bout of high C.P.I. inflation may influence consumers' expectations for future price gains, which could in turn quicken them.
Blackstone Earnings Rise as Growth Strategy Boosts Portfolio [WSJ]
The private-equity firm posted second-quarter net income of $1.31 billion, or $1.82 a share, it said Thursday. That compares with a profit of $568.3 million, or 81 cents a share, a year earlier.
The value of Blackstone's private-equity portfolio climbed by 13.8% in the latest period, exceeding the roughly 8% gain for the S&P 500. Combined fund appreciation across its various business lines was the highest in the history of the firm.
Secretive Hedge Fund Raises $1 Billion to Make Big Leveraged Bets [Bloomberg]
The Eisler Capital Multi Strategy Fund is the region's second-largest hedge fund launch this year and started trading on July 1, according to a person familiar with the matter, who asked not to be identified because the details are private. The fund aims to leverage its bets by as much as four times to achieve gains of 12-15%, according to an investor document seen by Bloomberg…. The move also signals a new approach at Eisler, whose roots are in macro trading, with its main fund offering up to just 1.3 times leverage and a focus on not losing money. Since its launch in 2016, the Eisler Capital Master Fund has gained an annualized 6% through May with no down year, according to the investor document. That compares with an average annual 6.6% return among all hedge fund peers.
The new leveraged fund could potentially have gained 25.3% last year compared with the main fund's 8% return….
Now anyone can use Ray Dalio's instant-feedback tool on Zoom—if they dare [Quartz]
An outgrowth of Dalio's commitment to building a culture of radical transparency, the dot system prompts employees to rate one another, on a scale of 1 to 10, on attributes like how well they listen or display "managerial courage…." A new Zoom integration means that Dalio's dots could be coming to your company, too….
Rather than the 1-to-10 scale Bridgewater uses, the app simply gives users three choices: a thumbs-up, an "ok" for middling performance, and a "loop" to signify there's some need for improvement. The feedback is public for all participants to see, unless you click a box to make it private.