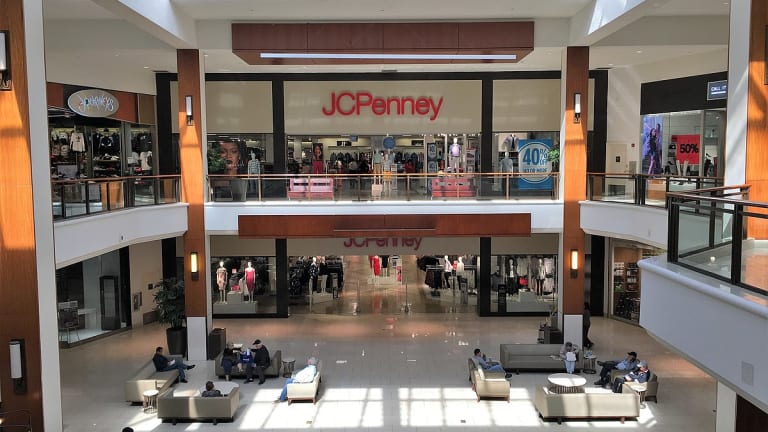 Opening Bell: 7.7.21
JCPenney (owner) has a deal for you; Nomura's global ambitions don't include hedge fund clients; Spike Lee, Gary Gensler both interested in cryptos; and more!
Owner of Forever 21, JCPenney Files to Go Public [WSJ]
Authentic Brands Group Inc. holds the license to more than 30 brands, including Sports Illustrated and Marilyn Monroe, as well as other well known retail names such as Brooks Brothers, Nine West and Eddie Bauer…. Authentic Brands had net income of $225 million in 2020 on total revenue of $489 million, according to the SEC filing.
The preliminary prospectus filed Tuesday doesn't set an initial public offering price or place a valuation on the business.
Fintech Wise goes public in London, but in a decidedly American fashion [Fortune]
In the first ever direct listing of a tech company on the LSE, the company was valued at a market capitalization of £8 billion ($11 billion)…. The listing at 11 a.m. on Wednesday was met with strong investor appetite, with bids ranging from 100p to 1,000p for shares priced at 800p (about $11)…. Today's direct listing does not involve any fresh capital but will allow Wise's existing shares to traded on the LSE.
Nomura's Prime Brokerage Pullback Deals Blow to Global Goals [Bloomberg]
Japan's biggest brokerage will stop offering cash prime-brokerage services in the U.S. and Europe, and has given some clients about six months to find a new provider…. While the impact on earnings from the prime-brokerage retreat may be limited, it adds to a list of stumbles for the firm as it takes on global risk to offset slower growth at home. It also comes as a blow to Chief Executive Officer Kentaro Okuda, a company lifer who took charge a year ago and once ran the North American business.
Cryptocurrency Seeks the Spotlight, With Spike Lee's Help [NYT]
"Old money is not going to pick us up; it pushes us down," Mr. Lee says in the commercial, which portrays the cryptocurrency system as a more accessible and equitable alternative to traditional, discriminatory financial institutions.
"The digital rebellion is here," he says.
Bitcoin Fraud Concerns Draw Scrutiny From Regulators [WSJ]
Securities and Exchange Commission Chairman Gary Gensler has told House lawmakers that investor protection rules should apply to crypto exchanges, similar to those that cover equities and derivatives. Regulated exchanges are required by law to have rules that prevent fraud and promote fairness. But crypto exchanges face no such standard, Mr. Gensler said…. "When you go into one of these exchanges, you don't know whether the order book is accurately reporting the bids and the offers," Mr. Gensler said. "You don't really know if there is front-running. You don't know whether some of the trading that is reported is real or fake."
A Planned Biden Order Aims to Tilt the Job Market Toward Workers [NYT]
The order will encourage the Federal Trade Commission to ban or limit noncompete agreements, which employers have increasingly used in recent years to try to hamper workers' ability to quit for a better job…. And it encourages the F.T.C. and Justice Department to further restrict the ability of employers to share information on worker pay in ways that might amount to collusion….
"It's increasingly appreciated that lack of competition has held down wages and that there's a lot of scope for government to improve that," said Jason Furman, who was chairman of the White House Council of Economic Advisers in the Obama administration's second term. "I don't think addressing competition issues will miraculously transform inequality in this country, but it will help. The government should be on your side when it comes to wages."