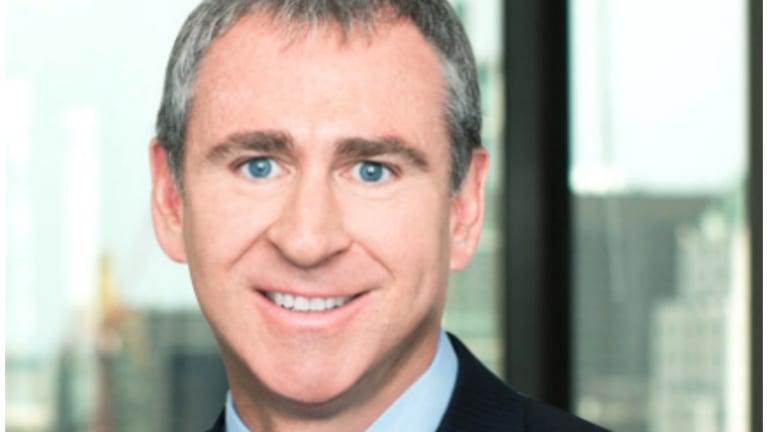 Ken Griffin Knows A Good Deal When He Sees One
Gabe Plotkin, not so much.
Back in January, Steve Cohen and Ken Griffin stepped up to save their buddy Gabe Plotkin and his Melvin Capital Management. Plotkin & co. had made a pretty bad wager, guessing—with much good reason—that brick-and-mortar video game retailer GameStop was doomed, and pretty much betting the farm on it. Of course, GameStop wasn't doomed, or at least wasn't doomed yet and without costing Plotkin and his investors—including Cohen and Griffin—a very great deal of money because a bunch of Reddit users decided they wanted to screw with people like Plotkin, Cohen, Griffin and everyone else who believes that the word "fundamental" actually means something.
But Melvin didn't lose more than half of its money in a single month on a single poorly-timed put alone. Oh, no: It took almost a dozen.
Melvin's combined SEC filings for the fourth quarter listed put options on stocks that it hadn't previously disclosed betting against, including Beyond Meat, Helen of Troy Ltd., First Majestic Silver Corp. and CryoPort Inc. Yet the shares all started surging around late January, during the height of the retail-trader mania, even without any direct link to Plotkin's hedge fund. The moves confounded Wall Street and even the companies themselves.

Other short bets, such as ADT Inc., Macerich Co., and United Natural Foods Inc., hadn't shown up in Melvin's filings for at least a year. Those shares also moved sharply higher in late January -- Macerich, for example, jumped 75% in the three days through Jan. 27, only to tumble within a week.
Now, Ken Griffin may think the world of Gabe Plotkin, but he knows an opportunity for an asymmetrical deal in his favor when he sees one. And he took it.
Ken Griffin's Citadel LLC and Citadel partners are planning to redeem roughly $500 million of the $2 billion they put in Melvin Capital Management after Melvin got slammed by bad short bets on GameStop Corp. and other soaring stocks, said people familiar with the matter….

In return for the rare intra-month investments, the two firms received non-controlling revenue shares in Melvin for three years…. Citadel will keep its revenue share, some of the people familiar with the matter said. It couldn't be determined Friday if Citadel plans to redeem additional money later, but a person familiar with Citadel said it expected to remain a large investor….

Melvin has produced a 25% return since Feb. 1 through the end of July, making it one of the top performing hedge funds for the period. But its losses in the immediate wake of Citadel's and Point72's investments cut significantly into those funds' gains on their January wagers on Melvin, said people familiar with the matter…. Mr. Plotkin has told people he didn't necessarily expect Citadel to keep its entire investment in Melvin long term, said people briefed on the conversations.
That being said, Plotkin & co. clearly think they're not doomed.
A person familiar with Melvin said it plans to replace the outgoing money with investments from new and existing clients.

Melvin has raised roughly $1 billion in recent months, helping bring its assets under management to more than $11 billion, and it has made new hires. It has also signed a lease for a Miami Beach, Fla., office that it will keep in addition to its New York office.
Citadel to Redeem About $500 Million From Melvin Capital [WSJ]
Melvin Ramped Up New Bets Against Stocks Before 55% January Rout [Bloomberg]