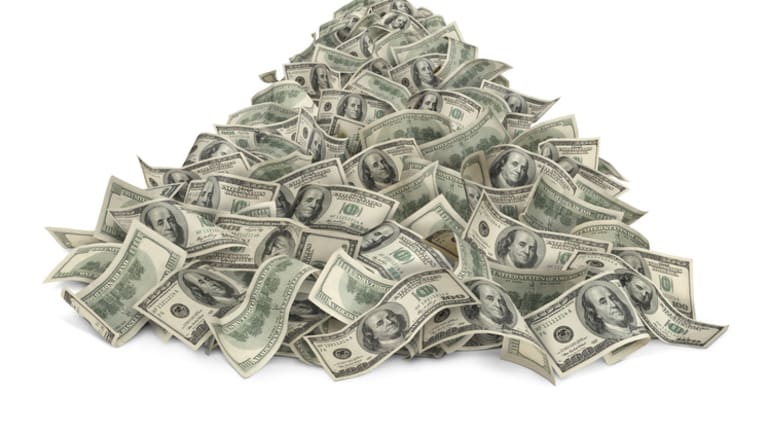 Opening Bell: 8.10.21
Banks bet bags of money can cure burnout; Citi quits Australia; looks like Jay Powell may be looking for a job; and more!
Wall Street Splashes Cash on Junior Bankers [DealBook]
More money could help attract and retain junior bankers, but now that most of the major players have landed at about the same rate, it isn't necessarily a competitive advantage. Flexible working schedules for those back at the office, Zoom-free Fridays and other non-monetary perks could help. More immediately, it's worth watching to see if pandemic precautions at the office become a differentiator in Wall Street's war for talent…. JPMorgan Chase announced only that it was reinstating mask requirements for all U.S. employees, many of whom are back in offices on rotations. But a memo to staff from the bank's operating committee flagged a potential change to its workplace policy down the road: "We deeply appreciate your efforts and will continue with our previously stated return to the office schedule as we learn more about how hybrid working may work for our company."
Citigroup Reaches First Deal of Jane Fraser's Refresh, Selling Australian Consumer Bank [WSJ]
NAB, one of the four dominant banks in Australia, will pay Citigroup A$250 million ($184 million) for the book of mortgages, credit cards and deposits, the banks announced.
Ms. Fraser took over Citigroup in March and quickly announced a restructuring that would shed consumer operations in 13 global markets, trying to simplify the bank to focus on a few global hubs. She intends to streamline the sprawling bank further, aiming to boost profits and returns to close the gap with rivals.
Senate set to pass $1 trillion bipartisan infrastructure bill as Democrats move ahead with economic plan [CNBC]
The chamber is expected to vote on the bill's passage at about 11 a.m. ET…. The Senate will next vote on a budget resolution in coming days to unlock the reconciliation process. Schumer said Monday that the chamber will "immediately" vote on proceeding to the budget measure after finishing the infrastructure bill.
Progressive Opposition to Jerome Powell Clouds His Chances for Second Term as Fed Chairman [WSJ]
If Mr. Powell isn't given a new four-year term next February, when his current term expires, the leading contender for the job is Fed governor Lael Brainard, an economist appointed to the board in 2014 by former President Barack Obama…. Mr. Biden passed over [Sen. Elizabeth] Warren for the post of Treasury secretary but has stocked his administration with her former staffers and other favorites, and her backing has been an important credential for other financial regulatory posts.
Early Lordstown Motors Investor Workhorse Group Sold Most of Stake in Startup [WSJ]
Workhorse, also based in Ohio, was an early investor in Lordstown Motors, which was established in 2019 by Workhorse founder and former chief executive Steve Burns, an entrepreneur who had previously begun tech and marketing companies…. Workhorse said it netted $79 million from selling down its Lordstown Motors shares. Lordstown Motors stock was trading at $5.77 a share Monday morning, down 2.7% after Workhorse reported it reduced its stake.
Evergrande Went From China's Biggest Developer to One of Its Worst Debtors [NYT]
China has a special term for companies like Evergrande: "gray rhinos," so large and so entangled in the country's financial system that the government has an interest in their survival. A failure on the scale of Evergrande would ripple across the economy, and spell financial ruin for ordinary households…. The model of selling apartments before they were completed gave companies the cash they needed to keep operating. That was, until regulators took note of the property sector's unruly debt, making it harder for developers like Evergrande to finish the apartments they have already sold to buyers.