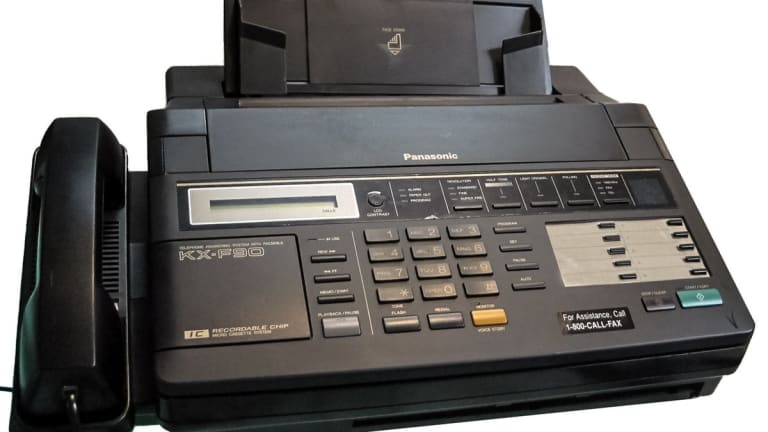 Opening Bell: 8.13.21
Better late than never at Credit Suisse; make sure to blow your whistle via fax; cryptoheists are fun; and more!
Credit Suisse Calls on Bank Risk Experts to Join Board [WSJ]
The Swiss bank proposed Axel Lehmann, a former UBS Group AG executive, and Juan Colombas, a former lieutenant to Credit Suisse Chairman António Horta-Osório, for board election in October. If approved by shareholders, Mr. Lehmann will become chair of the board's risk committee, a role vacated by Andreas Gottschling in April after shareholders refused to back his re-election…. Mr. Horta-Osório said the two men would help shape Credit Suisse's strategic realignment, and "enhance our culture of risk management and personal responsibility and accountability."
Dan Loeb's Third Point Gets a Taste of Its Own Activist Medicine [WSJ]
The board of Third Point Investors announced a plan in April to narrow the discount. It promised to continue share buybacks it began in 2019; target a long-term discount level of no more than 7.5%; increase its allocation to private markets, and extend two tender offers several years from now for a quarter of the fund at a discount of 2% to NAV if the efforts failed.
AVI and other investors felt that didn't go far enough. Tom Treanor, head of research at AVI, linked up with other shareholders and called for the ability to periodically tender their shares at a price as close as possible to NAV. AVI then requested an extraordinary general meeting to discuss changing the investment policy.
Hedge fund consultant's firing not retaliation, court rules [Reuters]
U.S. District Judge Gregory Woods said on Wednesday that whistleblower rules the SEC created under the Dodd-Frank Act had only protected those who reported concerns to the agency in writing and did not cover a 2019 phone call flagging Nicholas Moniodes' concerns about potential data security violations.
The rule was amended last year to make it easier to qualify as a whistleblower, the judge noted.
'Neobanks' May Not Be New, or Banks, But They Are Hot Stocks [WSJ]
Whether or not fintech companies ever become banks themselves or offer a standard checking account to consumers, many of them are in some way aiming to be a one-stop shop for a host of bank-ish and other services beyond just their financial lives…. These days, Coinbase, PayPal, Square and Robinhood on average trade at about 15 times their estimated core sales measures for 2022, according to FactSet data. By contrast, Charles Scwhab is around 7 times, and consumer banks such as Capital One Financial and Ally Financial trade closer to 3 times.
GameStop's Power Player: How Outsider Ryan Cohen Wrested Control [WSJ]
Mr. Cohen's swift accumulation of power at GameStop, orchestrated from his Florida beachfront apartment located halfway across the country from company headquarters, was the result of a series of previously unreported moves, people familiar with the matter said. Fueled in part by his popularity on social media, Mr. Cohen injected himself into company decision making, all but supplanting the CEO. Board members and executives who were deemed too slow to transform the company didn't last long.
Mr. Cohen's takeover of GameStop is "the most audacious thing I've ever seen," said Wedbush Securities analyst Michael Pachter. "How does a 12% shareholder take control of a company?"
Nearly all of the $600 million stolen in a huge crypto heist has been returned — but there's a catch [CNBC]
While almost all of the haul has been sent back to Poly Network, the last $268 million of assets is currently locked in an account that requires passwords from both Poly Network and the hacker to gain access…. In a message embedded in a digital currency transaction, the suspected hacker said they would "provide the final key when _everyone_ is ready…."
The self-proclaimed hacker claims they carried out the theft "for fun" and that it was "always the plan" to eventually return the funds.