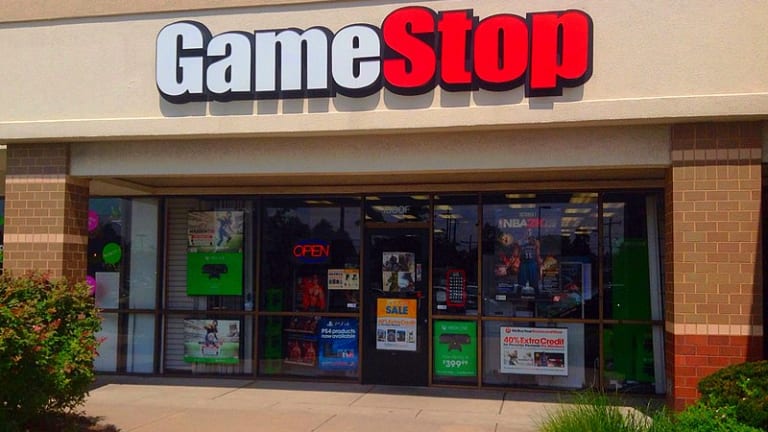 Opening Bell: 8.17.21
Michael Burry's latest big short; Didi casualties; tell us if you've heard this about GameStop before; and more!
'Big Short' investor Michael Burry ramps up his bet against Tesla - and reveals a new wager against Cathie Wood's Ark Invest [BI]
In a tweet in February that has since been deleted, Burry said Wood's promises of disruptive growth and transformative technologies wouldn't be realized. "Shades of Gary Pilgrim and PBHG Growth from the 1990s, or Gerald Tsai and the Manhattan Fund in the 1960s," he tweeted.
Ark "is defining an era," Burry continued. "If you know your history, there is a pattern here that can help you. If you don't, you're doomed to repeat it."
Major hedge funds took stakes in Didi before probe announcement, U.S. filings show [Reuters via CNBC]
Tiger Global Management and U.S.-based Adage Capital Partners also disclosed sizeable stakes in Didi. Billionaire George Soros' fund bought 2.72 million of Didi ADRs….
Some investors appeared to sour on other China stocks, shedding their holdings in Chinese tech giants during the quarter.
U.S.-based Appaloosa cut by more than half its 1.1 million ADS stake in China's Alibaba, Monday's filings showed. Soros Fund Management dissolved its stakes in Baidu and Tencent Music Entertainment, according to the Friday filing.
Investors Will Get Bored of GameStop [WSJ]
That doesn't mean such investors will always want the same thing. On the contrary, the appeal of GameStop trading has progressively waned, and it is hard to see what might turn the tide…. The chances of a big payout have also receded as GameStop shares have fallen into a pattern of gradual falls and the odd sharp rise. The retail excitement has moved on to different assets with greater potential for a big bounce. Cryptocurrency and vaccine stocks are the latest craze, according to data from VandaTrack….
It seems a fair bet that the excitement on social media will continue to move on. The retailer might be turning around its business, but that isn't the point. GameStop stock will surely succumb to gravity in the end.
Martin Shkreli to Keep 'Low-Dollar Picasso' After Wu-Tang Album Sale Covers Debts [Bloomberg]
Jailed fund manager Martin Shkreli may get to keep his "low-dollar Picasso" engraving and Lil Wayne's "Tha Carter V" album, as court records show he's already paid off the almost $7.4 million he was ordered to pay the government as a result of his 2017 conviction…. In its court filing, the government said it hadn't seized Shkreli's Lil Wayne album and will "review its options" about his Picasso engraving, including the possibility of returning it to him.
On Monday, U.S. District Judge Alison Nathan ordered Shkreli to turn over his shares in Phoenixus AG to a Pennsylvania doctor who'd won a judgment for unpaid consulting services.
Hedge Fund Fat Cat Peter Santoro Upgrades to $25 Million Bridgehampton Estate [Yahoo!]
Much of the ground floor is open-air living spaces, whereas the second floor features sliding walls of glass to take in open views and ocean breezes. Of special note are the upstairs gym, the "yoga deck," and the spectacular master suite with its private courtyard patio that includes not just one but two outdoor showers and, one of the newest trends in Hamptons home design, an outdoor soaking tub.
The two 30-foot trees that grow up through the center of the house give what could otherwise be a boring modern glass box punctuated with muscular black-iron supports organic, natural interest.
A Retired Hedge Funder Wants $160 Million for His 22-Acre California Compound [WSJ]
"It started at 3½ acres and, with a great deal of fertilizer, it grew to 22," [Bruce Kovner] quipped…. Mr. Kovner's property, called "the Sanctuary at Loon Point," includes two large homes, each with its own pool and cabana, on adjacent parcels…. In addition to the two homes, the property has three landscaped parcels where a new owner could build additional homes, according to marketing materials….
A 10-acre swath of property, including the parcel that houses the original home, is also being offered separately for $80 million. "There's certainly more of a market if one breaks it up," said Mr. Kovner, who added that he prefers to sell the entire five-parcel assemblage.