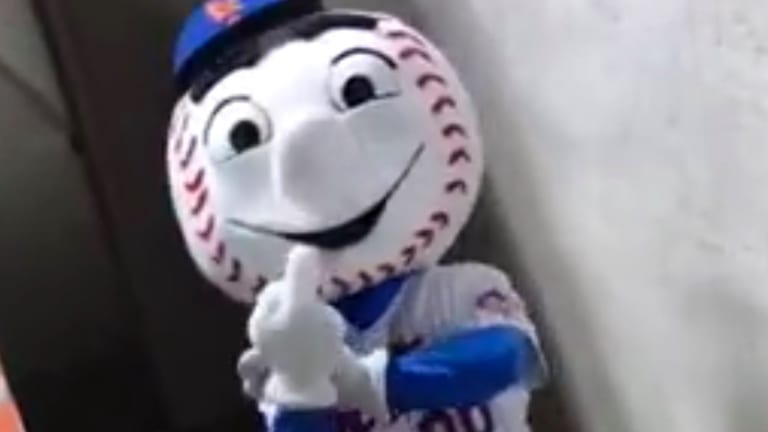 Opening Bell: 8.19.21
Goldman goes Dutch; nothing to see here, says CME; it's almost as if Steve Cohen hasn't been a Mets fan his whole life; and more!
Goldman Sachs to buy Dutch asset manager NNIP for around $2 billion [Reuters via CNBC]
The deal is part of Solomon's strategy to make the bank's revenue stream less reliant on earnings from global markets and advising on deals…. NNIP, or NN Investment Partners, has $335 billion in assets under management, and the acquisition will double the total that Goldman Sachs manages in Europe to more than $600 billion.
CME Denies It's in Talks for $16 Billion Takeover of Cboe [Bloomberg]
The Financial Times reported that CME, the world's largest futures-exchange operator, offered 0.75 of its own shares for every Cboe share, citing three people familiar with the talks. That would value Cboe shares at about $150 each, according to the report, or roughly 21% higher than Tuesday's closing price…. An acquisition by CME would be one of the final pieces in the consolidation of U.S. exchanges. The buyouts started in 2007, when CME acquired its crosstown rival, the Chicago Board of Trade, for $9.6 billion, and then followed with the $9.8 billion purchase of Nymex Holdings Inc. a year later. In 2013, Intercontinental Exchange Inc. bought NYSE Euronext for $10.3 billion, giving it a valuable European derivatives franchise and the iconic New York Stock Exchange.
Greensill Capital attempts to halt lawsuit, files for bankruptcy in the US [FN]
Greensill's US bankruptcy filing on Wednesday seeks to halt a lawsuit brought earlier this year by coal supplier Bluestone Resources and its owners, West Virginia Governor Jim Justice and his family, according to court papers filed in the US Bankruptcy Court in New York…. Bluestone and the Justice family sought unspecified damages from Greensill in their lawsuit, which alleged "a continuous and profitable fraud" carried out "under the guise of establishing a long-term financing arrangement with Bluestone."
China's Biggest 'Bad Bank' Will Get a Rescue [NYT]
Citic Group and China Cinda Asset Management were among the five state-owned firms that will make a strategic investment, Huarong said without providing more details on how much money would be invested or when the deal would be completed…. Even as Beijing cracked down on risky binge borrowing, Huarong tested the limits of China's commitment to reform. Known as a "bad bank," Huarong was created in the late 1990s to take the ugliest loans from state-owned banks before they turned to the global markets to raise money as China opened up. It expanded into an empire by lending to high-risk companies, using its access to cheap loans from state-owned banks.
UK court sets scene for $14 bln-plus class action against Mastercard [Reuters]
Merricks alleges Mastercard charged excessive "interchange" fees – the fees retailers pay credit card companies when consumers use a card to shop - between May 1992 and June 2008 and that those fees were passed on to consumers as retailers raised prices…. "Mastercard is confident that over the coming months a review of key facts will further significantly reduce the size and viability of the claim."
New York Mets owner Steve Cohen calls out 'unproductive' hitters amid August free fall [ESPN]
New York has struggled offensively throughout the season, scoring just 450 runs (third lowest in MLB) despite a lineup that boasts multiple former All-Stars. The Mets enter Wednesday just 26th in the majors in home runs (125), 26th in slugging percentage (.380), 19th in on-base percentage (.313) and 24th in OPS (.693).
Those numbers clearly have not escaped Cohen, who cited a "more disciplined approach" from other teams and said "numbers don't lie."