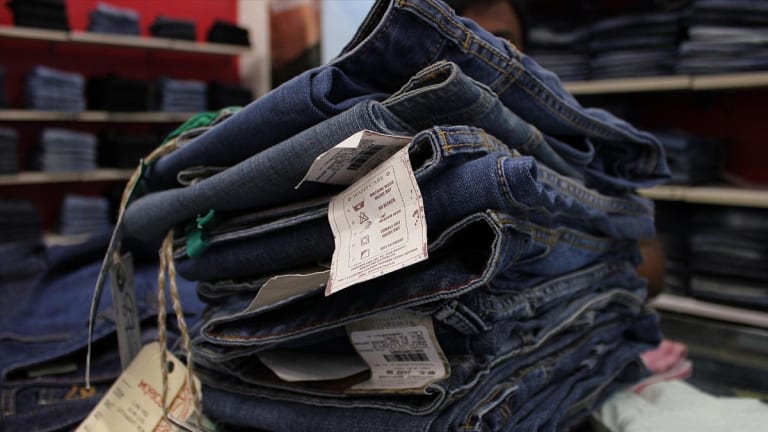 Opening Bell: 8.2.21
Buy now, Afterpay later; Einhorn eyes break-even; jeans at Goldman Sachs; and more!
Afterpay lets you buy now and pay later. Square just bought it for $29 billion [CNN]
Square — the financial payments company known for its popular Cash App — said it plans to merge Afterpay with its existing apps. That will give "even the smallest of merchants" the ability offer buy now, pay later services at checkout, among other offerings…. Afterpay… is among the most prominent companies in the space. Square says 100,000 merchants globally use the platform, and that it has more than 16 million customers.
Reduction in Fed's Asset Purchases Might Not Spark 'Taper Tantrum' [WSJ]
A key difference between now and 2013 is that few, if any, market participants expect the Fed to continue buying bonds indefinitely, notes Jean Boivin, a former Bank of Canada official who heads the BlackRock Investment Institute. The market has seen the Fed stop once and expects it to stop again…. "If the Fed manages to divorce the slowing of asset purchases from its intended path on policy rates, I don't think we need to expect a tantrum," BlackRock's Mr. Boivin said.
Greenlight Rebounds in July [II]
David Einhorn's Greenlight Capital got off to a strong start in the third quarter. The value-driven hedge fund firm posted a 2.7 percent gain in July, cutting its loss for the year to just 0.4 percent.
Robinhood Sold IPO Shares to More Than 300,000 of Its Customers [WSJ]
That represents about 1.3% of the company's 22.5 million funded accounts as of June 30…. An allocation of 25% would mean the average Robinhood customer participating in the IPO spent about $1,600 to buy 41 shares.
A Wall Street Dressing Down: Always. Be. Casual. [NYT]
Men are reporting for duty in polo shirts. Women have stepped down from the high heels once considered de rigueur. Ties are nowhere to be found. Even the Lululemon logo has been spotted…. Big banking firms, including Goldman Sachs, JPMorgan Chase and Citigroup, have realized that their employees are loath to reach for their corporate attire, after more than a year of working from home dressed mainly in loungewear, or Zoom-appropriate shirts on top and sweatpants below. As banks get their workers back to their desks — even as some other companies have paused such plans — senior executives are easing up on dress codes as a concession to their weary staffs….
Although banks haven't sent out formal memos, their informal message is that returning employees should feel free to dress appropriately for the occasion — and that during a summer with few in-person client meetings, more relaxed attire is permissible. Jeans have even shown up on trading floors, and bankers have a wealth of opportunities to spring a familiar workplace joke: What's with the tie? Got a job interview?
Mets, Steve Cohen whiffing on Kumar Rocker looks Wilpon-esque [N.Y. Post]
The Mets announced their failure to sign top draft pick Kumar Rocker, infuriating those same rabid fans who couldn't believe their good fortune exactly three weeks prior as the Mets popped the Vanderbilt right-hander with the 10th-overall selection…. "Baseball draft picks are worth up to 5x their slot value to clubs," Cohen tweeted on Sunday evening. "I never shy away from investments that can make me that type of return…."
Rough day for Cohen and his deputies who will get more chances to do this right but are showing everyone that money can't buy you anything close to perfection.