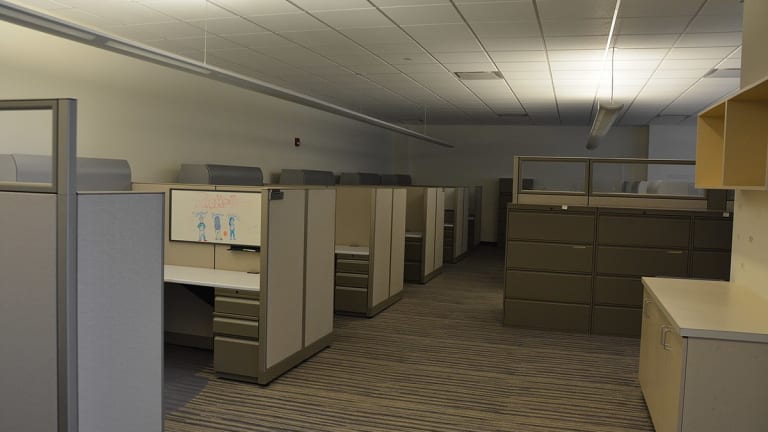 Opening Bell: 8.23.31
"There is no going back;" dividends, Eurozone rise; the cult of Cathie; and more!
Remote Work May Now Last for Two Years, Worrying Some Bosses [WSJ]
Even staffers who once bristled at doing their jobs outside of an office have come to embrace the flexibility and productivity of at-home life over the past 18 months, many say. Surveys have shown that enthusiasm for remote work has only increased as the pandemic has stretched on…. As more time passes until offices reopen, it could become difficult to convince existing employees to willingly upend their new lives and return to pre-pandemic schedules in offices, executives say.
Dividend payouts to hit $1.4 trillion in 2021, nearing pre-pandemic levels, research shows [CNBC]
The research, published Monday, said 84% of companies around the world either increased or maintained their dividends compared to the same quarter in 2020…. "The rebound has been so much stronger than we anticipated, and I think it is very encouraging that we are seeing these companies feeling strong enough to return cash back to shareholders," Jane Shoemake, client portfolio manager for global equity income at Janus Henderson, told CNBC on Monday.
Euro zone business activity remains robust in August as jobs boom [CNBC]
"Encouragement comes from a second month of job creation at the strongest for 21 years, which reflects efforts by firms to boost operating capacity and meet demand, which should ultimately further help bring price pressures down," Chris Williamson, chief business economist at IHS Markit, said in a statement…. Growth estimates last month showed that the euro area had bounced back from a technical recession (defined as two consecutive quarters of economic contraction) by growing by 2% in the second quarter of this year.
God, Money, YOLO: How Cathie Wood Found Her Flock [NYT]
Ms. Wood is a 65-year-old creature of Wall Street's asset management industry and the well-heeled Connecticut suburbs, as well as a deeply religious donor to conservative political campaigns…. "I listened to her and I was like, 'That's how I think,'" said Casey Flores, a 30-year-old amateur trader from Richmond, Va., who first saw Ms. Wood on CNBC over a year ago and was soon following her every trade. "I just was like, 'I like this lady….'"
Ms. Wood now manages nearly $85 billion — up from less than $10 billion at the end of 2019.
New Appetite for Mortgage Bonds That Sidestep Fannie and Freddie [WSJ]
The so-called private-label mortgage market—in which financial firms serve the middleman role of creating giant pools of loans and selling them to investors—had more than $42 billion of issuance in the second quarter. That is the most since the pandemic started and almost the most for any quarter since the last financial crisis….
U.S. Banks and Money-Transfer Firms Tread Carefully in Taliban-Controlled Afghanistan [WSJ]
The decision by wire-transfer services Western Union Co. and MoneyGram International Inc. to stop doing business in Afghanistan restricts the flow of overseas payments that are a key source of support for many Afghan families…. Earlier guidance by the world's terror-finance watchdog organization, the Financial Action Task Force, warned member countries they must freeze the assets of the Taliban given the Taliban's designation as a terrorist group by the U.S., the United Nations and other countries, "and to ensure that no funds or other assets are made available, directly or indirectly" to them.