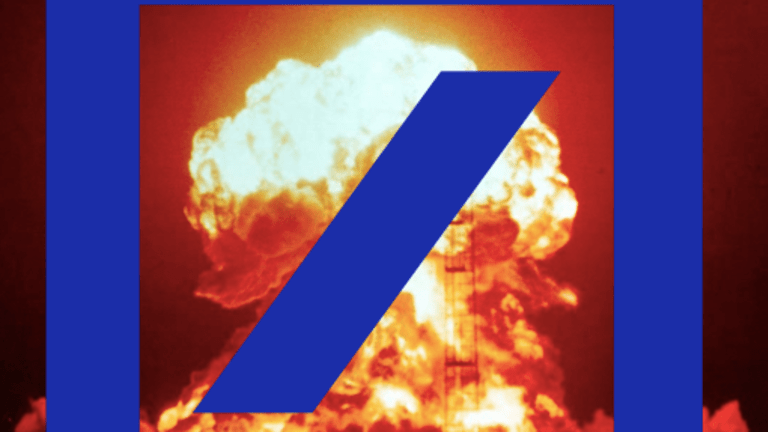 Opening Bell: 8.26.21
DW-Schiesse; Uncle Carl's man at Lordstown; short-selling up; leverage down; and more!
U.S. Authorities Probing Deutsche Bank's DWS Over Sustainability Claims [WSJ]
The probes indicate regulators' interest in money managers' efforts to offer products related to climate change, social issues and corporate governance risks. The SEC earlier this year established an enforcement task force to look for misleading ESG claims by investment advisers and public companies…. Desiree Fixler, at the time DWS's sustainability chief, told the Journal that she believed DWS misrepresented its ESG capabilities.
Shares of embattled EV start-up Lordstown Motors surge on appointment of ex-Icahn executive as CEO [CNBC]
[Daniel] Ninivaggi, whose annual base salary will be $750,000, said he does not plan to change the company's previously announced goals or plans at this point…. The appointment of Ninivaggi, whose experience prior to working for billionaire Carl Icahn was largely in automotive suppliers, is effective immediately, the company said. He will retain his position as chairman of auto supplier Garrett Motion, according to a Lordstown spokeswoman.
Hedge funds could be staging a comeback as short bets post best month since 2010 [CNBC]
The outperformance in the bearish bets is good news for hedge funds that are starting to come into favor again after a decade of mediocre performance pushed cost-conscious investors away. After three straight years of outflows, hedge funds saw more than $6 billion client inflows in the first quarter, pushing the industry's total assets under management to a record of $3.8 trillion, according to HFR data…. The stars appeared to be aligning for a hedge-fund revival. For starters, volatility has made a comeback amid a laundry list of macro risks, from a worsening pandemic to the pullback of monetary stimulus and slowing economic growth….
"It is easier to pick winners and losers in an environment where stocks are not moving in the same direction in an extreme way," Sarah McCarthy, global quant and equity strategist at Bernstein, said in a note.
Wavering US investors cut leverage for first time since start of pandemic [FT]
Investors had borrowed $844bn against their portfolios in July, down from a record $882bn a month earlier and the lowest level since March, according to data collected by Wall Street's self-regulatory body, the Financial Industry Regulatory Authority.
Separate data from Goldman Sachs, which runs one of the largest prime brokerages in the world, showed that the investment bank's hedge fund clients had cut both net and gross leverage in recent weeks. Morgan Stanley has also reported long-short equity hedge funds that trade through it reducing their leverage, while bankers at other large New York-based prime brokers said a similar trend was under way….
"You have to start thinking, 'My conviction might be right but does it matter?'" [Bank of America prime services head Mark] Aldoroty added. "Because of the way the market has traded, it's not necessarily that pure fundamental research drives decisions any more."
SEC's Gensler Taps Wall Street Critic Barbara Roper as Senior Adviser [WSJ]
Mr. Gensler appointed Barbara Roper, longtime director of investor protection at the Consumer Federation of America, to serve as a senior adviser focused on policy issues, broker-dealer oversight, investment-adviser oversight and examinations…. A prolific writer of comment letters seeking to influence SEC policy—she has sent more than 100 to the agency dating back to 1990—Ms. Roper has frequently sided against banks, brokers, hedge funds and private-equity firms on regulatory issues. She was at times harshly critical of Mr. Gensler's predecessor Jay Clayton, a Wall Street deals lawyer whom she characterized as too close to the financial industry.
Robinhood's Generosity Isn't Cheap for Shareholders [WSJ]
In effect, the average funded account traded stocks roughly half as often in the second quarter as it did in the first quarter, or in the second quarter of last year…. So investors may be in a position where at Robinhood's current price they are either paying for vastly superior growth to peers in its non-crypto businesses or paying a hefty premium for crypto exposure.