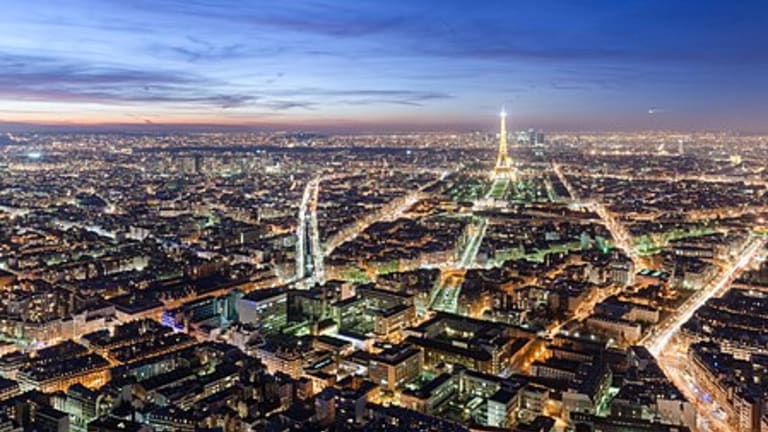 Opening Bell: 8.30.21
Inflation estimates; Fortress Europe; ETFs lose Game; Principled look says taper coming quick; and more!
White House Doubles Its Inflation Forecast, Slashes Deficit Estimate [Yahoo! Finance]
The Office of Management and Budget on Friday revised its inflation outlook for the fourth quarter upward to 4.8%, more than twice the 2% level forecast in May.
That increase brings the White House in line with the Federal Reserve forecast. Both see inflationary pressure easing rapidly next year, dropping to 2.5% by the fourth quarter of 2022 and 2.3% by 2023.
E.U. Set to Propose Travel Restrictions on U.S. Visitors [NYT]
Starting Monday, the officials said, the United States will be removed from a "safe list" of countries whose residents can travel to the 27-nation bloc without additional restrictions, such as quarantine and testing requirements. The suggested restrictions, made by the European Council, will not be mandatory for member countries, and it will remain up to those countries to decide whether or not to impose them…. While American tourists were able to travel to Europe this summer, the United States has remained closed to Europeans, drawing anger from Europeans and their leaders, who have expressed frustration at the lack of reciprocity.
GameStop Stock Rally Passes by Some Previous Winners [WSJ]
While some ETFs that invested in these firms last year have continued to reap gains, others have retreated from the shares in a bid to reduce risk and ended up missing out on fresh windfalls, potentially pressuring performance…. A big run-up in a particular stock, like with GameStop, over a brief stretch can dramatically reshape the $1.1 billion fund's makeup. GameStop's surge made it XRT's biggest holding in late January and was the key contributor to the ETF's best month ever. The position was so big, many traders on Reddit and other social-media sites began pitching the ETF as a way to play GameStop when some brokerages blocked users from trading shares.
Bridgewater's Jensen Says Fed Taper Will Be Faster Than Expected [Bloomberg]
"The economy is going to pull the Fed," [Greg] Jensen, the firm's co-chief investment officer, said in a Bloomberg TV interview on Thursday. "There's certainly inflation well above their target and we think it will continue to accelerate if the Fed doesn't move…."
"The biggest arbitrage you can take in the world right now is take what the policy makers are giving you," Jensen said. "They're giving you incredibly low interest rates relative to high nominal GDP growth."
Chinese Bad-Debt Manager Huarong Confirms $16 Billion Annual Loss [WSJ]
For holders of Huarong's dollar bonds, the key issues are its progress in securing capital from strategic investors, and in shedding noncore assets, said Mr. Yap at Nomura.
The company's profitability is likely to remain weak, Mr. Yap added. "It will likely have to book more impairment losses going forward, considering its sizable potential problem assets of about 380 billion yuan as of the first half of this year," he said.
Disgraced Cuomo under pressure to refund millions in campaign donations [N.Y. Post]
New York's porous campaign law bars candidates from using donations for personal benefit. But those like Cuomo who've fallen from grace can use leftover campaign funds to plot a potential comeback…. Hedge fund honcho and Mets owner Steve Cohen donated $67,063 to Cuomo. Cohen, through a rep at his Point 72 company, declined comment.