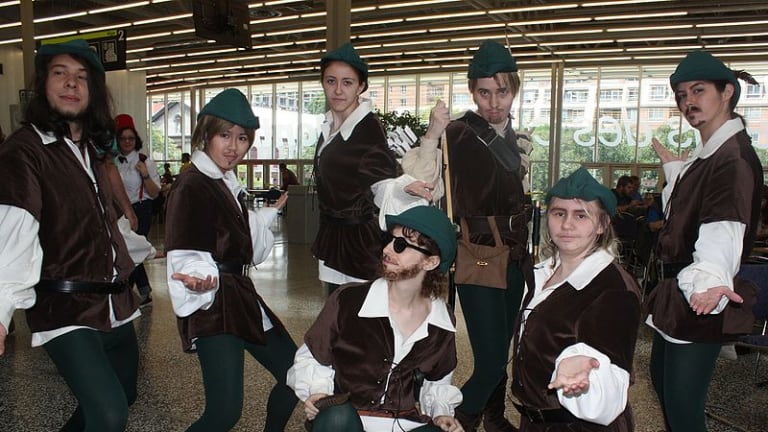 Opening Bell: 8.4.21
Robinhood steals from the IPO participants and gives to the options traders; markets set to tank for no reason at all; Carlyle failure touts Carlyle success; and more!
Robinhood Surges as Much as 82% a Day After Surpassing IPO Price [Bloomberg via Yahoo!]
The stock traded as high as $85 in New York before trimming gains to close at $70.39 as the volatility triggered at least three trading halts. The frenzied share buying pushed the company's market value to a peak of $65 billion from $29.1 billion after its debut on Nasdaq last week…. Some traders pointed out that partial options trading data for the company were coming through for the first time. The most actively traded options on Robinhood in Wednesday's session were $70 calls that expire on August 20. A company can not have options traded on its stock until at least three days after its IPO, and options activity may increase share price volatility.
Citi strategist fears stock-market pullback may emerge in September despite no obvious catalyst [MarketWatch]
Tobias Levkovich, chief U.S. equity strategist at Citi, says there's an almost "palpable" sense that every 1% dip is a buying opportunity. "We are less convinced," he said. "Fund managers fully concede that the rate of profit expansion will slide but most fear more upside and relative performance issues than a double-digit decline at the moment, yet they prefer a higher quality tilt to portfolios…."
"The paucity of immediate catalysts for a pullback is cited regularly, although we worry about higher taxes, cost pressures eating into profitability, tapering and more persistent inflation all coalescing in September (typically the toughest month seasonally for the S&P 500)," he said.
Apollo second-quarter earnings more than double on strong asset sales [Reuters via Yahoo!]
The result, which beat estimates, was the first full quarter reported by Apollo with its co-founder Marc Rowan serving as chief executive officer. He replaced Leon Black, who relinquished control of the firm in March following a review of his ties to the late financier and convicted sex offender Jeffrey Epstein…. Apollo said its private equity funds appreciated by 9.5% during the quarter, while its corporate credit and structured credit funds rose 2% and 4.5% respectively. By comparison, private equity funds managed by Blackstone, Carlyle and KKR grew 12%, 13.8% and 9% respectively.
Germany's Commerzbank reports second-quarter loss as restructuring, write-off charges bite [CNBC]
"We have kept our Common Equity Tier 1 ratio stable despite the high one-time write-off and restructuring expenses," Bettina Orlopp, chief financial officer of Commerzbank said in a statement.
"This again proves that we have a very strong basis for the transformation, and it demonstrates that we are also able to deal with exceptional charges on our way to a sustainably profitable future."
To Make Bets on Bond Market More Accurate, MarketAxess Enlists Lessons From Big Tech [WSJ]
"I was blown away by the accuracy and sophistication I saw in nonfinancial applications such as autonomous vehicles, virtual reality and medical diagnostics. If Google can use AI to drive a car, we can price a bond with accuracy," said Nick Themelis, CIO of the New York-based company…. "What I use as an example is how Netflix predicts what shows you want to watch. That kind of resonated with people, where we can build a similar predictive engine on what price they should be executing at," Mr. Themelis said.
Ex-Carlyle Boss Racked Up Bad Bets Before Move to Politics [Bloomberg]
People close to the private-equity firm have been chafing over the picture [Virginia Republican gubernatorial candidate Glenn] Youngkin paints of his investing acumen and the circumstances of his departure. In his final decade there, he shepherded several bets and strategies that chalked up losses, and some of them are still being unwound…. He retired after a power struggle that left him in charge of more modest businesses. Current and former employees, asking not to be identified discussing internal business, describe a checkered record at odds with his campaign's portrayal.