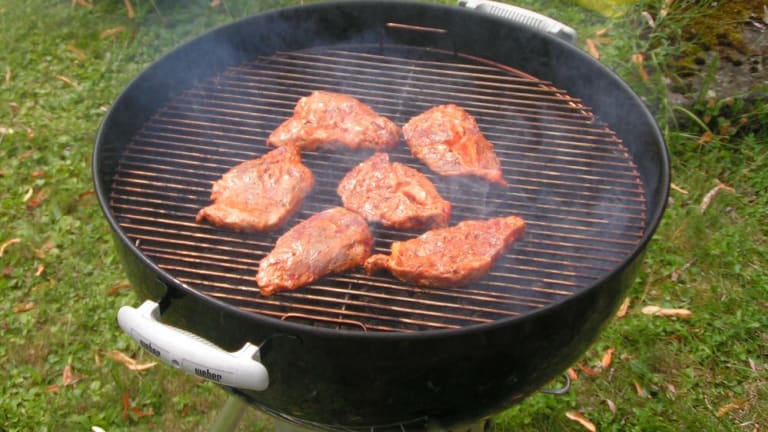 Opening Bell: 8.5.21
Robinhood again; Weber not catching fire; we've learned nothing; no Delta doubts; and more!
Robinhood retreats from monster rally this week as stockholders file to sell 97.9 million shares [CNBC]
The stockholders were among those who came to Robinbood's rescue during the historic trading mania earlier this year. Faced with unprecedented volatility and increased deposit requirements, the broker was forced to tap credit lines and raised new debt to ensure it had enough cash to clear trades…. The stock dropped more than 27% to $50.97 per share on Thursday following the news.
Weber Prices Below Expectations as Grill Maker Downsizes Its IPO [WSJ]
Weber sold 18 million shares at $14 apiece, the people said, ahead of its trading debut Thursday. The company and its selling shareholders had been planning to sell roughly 47 million shares at a price between $15 and $17. Instead, only the company sold shares in the offering, which pegs Weber's fully diluted valuation at roughly $5 billion…. Weber follows Traeger Inc., another outdoor grill and grill-accessories company, in going public this summer…. Traeger priced its IPO last month at the top of its targeted range, giving the company a valuation of more than $2 billion. The stock is up more than 50% from its IPO price through Wednesday's close.
Bundled Commercial Real-Estate Loans Climb to Sales Record [WSJ]
Firms including Benefit Street Partners and TPG Capital sold $24.5 billion of CRE CLOs this year through July 31, according to Trepp. That is already a full-year record for data going back to 2014, beating 2019's previous $19 billion peak…. Sales of CRE CLOs have for the first time exceeded issuance of what investors call conduit commercial mortgage-backed securities, which are backed by a more diverse portfolio of bank loans, typically to properties with more-stable cash flows. That is notable because conduit commercial mortgage-backed securities make up the largest source of supply in the mortgage-bond market.
Wall Street sticks with back to office plans as Delta variant sparks fears [Reuters via Yahoo!]
Some lawyers and bankers have told colleagues that they would not be returning to their Manhattan offices in the foreseeable future for fear of catching the highly transmissible new strain and carrying it home to children under the age of 12 who have not been cleared to receive the COVID-19 vaccine…. A banker at JPMorgan Chase & Co told Reuters "fear is rising", but speculated the bank won't make any changes after CEO Jamie Dimon was among the first senior executives to bring back his workforce.
New Candidate for Top Bank Regulator Sees Risks in Crypto and Fintechs [NYT]
Although [possible Comptroller of the Currency nominee Saule Omarova] has kept a low profile, her academic writings offer a preview of how she might approach the job. She has highlighted the growing risks to banks of wading into the cryptocurrency business, which has experienced explosive growth but remains a digital Wild West. Cryptocurrency operations, she has argued, could allow banks to conduct more trading activity out of view of the Federal Reserve and other regulators…. If she is nominated, Ms. Omarova's skepticism of the industry could help her case by silencing critics who have at times warned that the O.C.C.'s leaders were too friendly with banks.
SPACs Target Emerging Markets as U.S. Competition Mounts [WSJ]
Sixty new SPACs focused on emerging markets filed documents with the Securities and Exchange Commission in the first half of 2021, almost triple the number for all of 2020, according to the analysis. The number of non-emerging-market SPACs grew by about 67% to 515 over the same period.
The surge coincides with mounting competition that has driven up purchase prices, and a selloff that has buffeted the U.S. SPAC market in recent months.