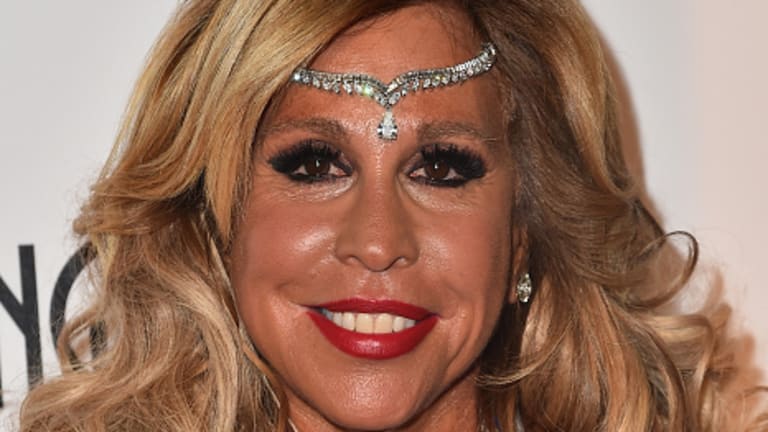 Not Even Patriotism Can Get In The Way Of 'F*ck You Pay Me'
The U.S. Army proves powerless against Lynn Tilton's executive wiles.
As we here at Dealbreaker have long discussed, for better and worse, Lynn Tilton is immune to shame. This has taken many forms, from what might now be generously categorized as workplace harassment to literally leaving ambulance users and drivers in the lurch. Still, you might fairly ask, can the Patriarch Partners matriarch truly have no shame? Surely this is at best an exaggeration, at worst some despicable form of blogging clickbait. I mean, surely she hasn't, say, run a company that literally ripped off the U.S. Army, right? Right?
A jury in the U.S. District Court in Huntsville, Ala., determined Friday that MD Helicopters Inc. broke federal rules for government contractors through its relationship with Col. Norbert Vergez, an Army procurement officer involved in awarding contracts to the company in 2011 and 2012. After retiring from the Army, Col. Vergez went to work in 2013 for Ms. Tilton's management firm Patriarch Partners LLC and later for MD Helicopters directly, court records show.

In 2015, Col. Vergez pleaded guilty to a criminal conflict of interest stemming from his connection to MD Helicopters and to making other, unrelated false statements….

"The jury took less than an hour and a half to send a clear message to the defendant and Lynn Tilton that fraud doesn't pay," [whistleblower lawyer Andrew] Wirmani said.

Ms. Tilton was dismissed as a defendant in the case in early September. She had stepped down as CEO of MD Helicopters in March 2020.
Lynn Tilton-Backed Army Contractor Hit With $36 Million Verdict in Fraud Case [WSJ]
For more of the latest in litigation, regulation, deals and financial services trends, sign up for Finance Docket, a partnership between Breaking Media publications Above the Law and Dealbreaker.