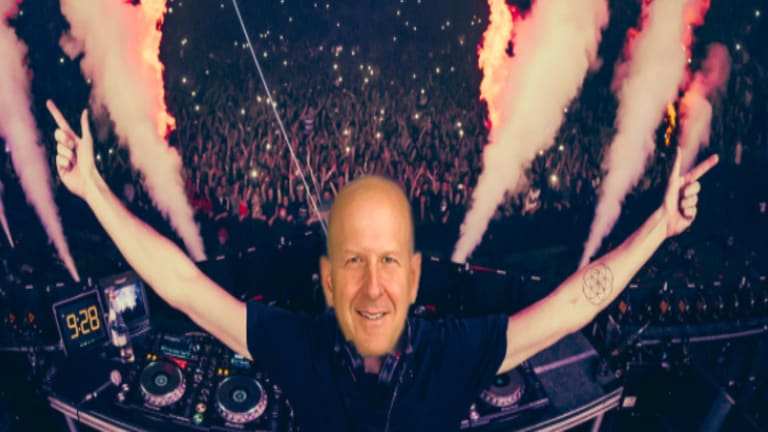 Opening Bell: 9.14.21
Steve Scherr's swan song; Elliott batters Blighty; old white men back other old white man; nothing to buy but buybacks; and more!
Goldman names Denis Coleman as new CFO starting next year for retiring Stephen Scherr [CNBC]
Coleman, the current co-head of the firm's Global Financing Group, will take over for Stephen Scherr, who is stepping down as CFO at year-end and retiring in January 2022….
Scherr was part of a wave of investment bankers who rose to power after Solomon was anointed CEO…. Before being promoted to CFO, Scherr, 57, led the firm's efforts to develop its retail banking business, Goldman's first foray into the consumer realm.
Inflation Eased in August, Though Still High [WSJ]
Prices eased for autos, with used vehicle prices dropping sharply, and hotel rates and airline fares declined in August from July…. The so-called core price index, which excludes the often volatile categories of food and energy, climbed 4% from a year before, they estimate, compared with 4.3% in July….
"I think what we're learning is that our supply chains were more vulnerable than previously thought and it's difficult to make a quick turnaround," said Andrew Schneider, U.S. economist at BNP Paribas.
Hedge fund Elliott takes stake in energy group SSE [FT]
Hedge fund Elliott Management has taken a stake in Scottish energy group SSE and is pushing for the company to separate or sell its renewables business, according to people with knowledge of the matter…. The SSE campaign marks the second major FTSE 100 company the hedge fund has targeted, after building a multibillion-pound stake in healthcare group GlaxoSmithKline and recommending a series of changes to improve its lagging performance.
Dodd and Frank call on Biden to renominate Powell to chair the Fed [The Hill]
Whatever one thinks of the rule that presidents should not tell the Fed what to do, it is clear that Mr. Powell is a believer — as Donald Trump discovered to his dismay. In fact, this is very much why Powell's explicit refutation of the economic argument against the Biden plan carries so much weight…. We are convinced that facing a Biden-appointed vice chair for supervision, having only a one-vote majority on the board, and hedged in (pun intended) by Biden appointees to every other regulatory position, it is wholly implausible that Powell would initiate controversial deregulatory steps while he continues to focus on the economy.
Stock Buybacks Beat Capital Spending for Many Big Companies [WSJ]
Spending on share buybacks increased much faster than capital expenditures in the first half of the year, after pullbacks in both categories last year amid the pandemic…. "It wasn't our intention to decrease our capex; it's just been difficult to get tools," [Hormel CFO Jim] Sheehan said, adding that the company plans to increase capital spending next year.
41% of Americans say it's 'going to take a miracle' to be ready for retirement, report finds [CNBC]
Overall, 59% of Americans said they accept that they will have to keep working longer, while 36% now believe that they will never have enough money to be able to retire, according to the latest data from the Natixis Global Retirement Index…. The Covid pandemic has taken a heavy toll on Americans' feelings about their own retirement security.