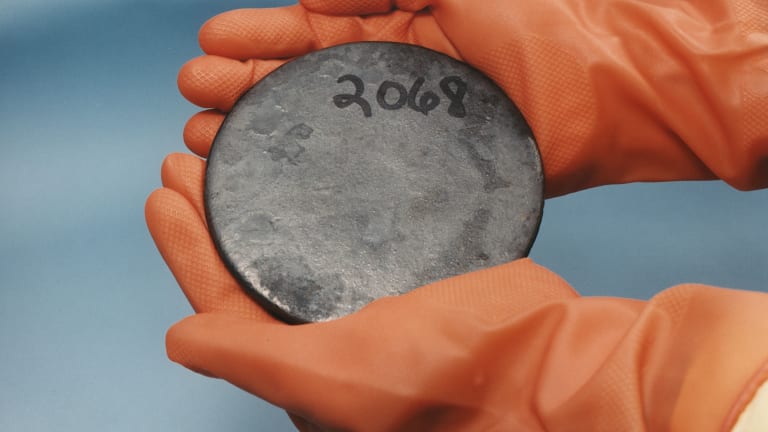 Opening Bell: 9.15.21
Summer slowdown; don't ask Annie; hedge funds bank on two volatile elements; and more!
Citigroup, JPMorgan Expect Lower Third-Quarter Markets Revenue [Reuters via U.S. News]
Citigroup Inc expects third-quarter markets revenue to decline by a "low-to-mid teens" percentage from a year earlier and JPMorgan Chase & Co expects a decrease of about 10%, according to executives of the two big banks…. Citigroup CFO Mark Mason and JPMorgan operating committee member Marianne Lake said their equities business had performed better than fixed income.
App Annie Settles SEC Fraud Investigation Over Mobile-Data Product [WSJ]
The Securities and Exchange Commission said Tuesday the enforcement action was the first against a provider of alternative data used by investors to make trading decisions…. "App Annie and Schmitt lied to companies about how their confidential data was being used and then not only sold the manipulated estimates to their trading firm customers, but also encouraged them to trade on those estimates—often touting how closely they correlated with the companies' true performance and stock prices," said SEC Enforcement Director Gurbir Grewal.
House Bill Raises Chance for Global Pact to Curb Corporate Tax Havens [NYT]
House Democrats, as part of their plan to raise as much as $2.9 trillion to finance President Biden's social safety net package, proposed raising the tax rate on companies' overseas earnings to 16.6 percent from 10.5 percent and calculating the tax on a country-by-country basis. The plan would meet the primary commitments of the global agreement that is being negotiated through the Organization for Economic Cooperation and Development.
Uranium Heats Up, and Hedge Funds Score [WSJ]
The price of uranium hit an eight-year high of $44 a pound this week…. That boost has benefited hedge funds including Segra Capital Management and Sachem Cove Partners, which have been betting that uranium would bounce back…. A much smaller uranium fund managed by Azarias Capital Management LP is up 97% for the year through Friday, including a 35% gain in September, said a person familiar with the firm.
Hedge funds riding crypto wave post bumper returns [FT]
The strong pace of gains means funds focused on bitcoin and other digital assets have returned 145 per cent this year, according to data from Eurekahedge…. June marked the only setback for crypto funds this year when they lost 10 per cent. They gained nearly 7 per cent in May even though the price of bitcoin halved from record highs.
Robinhood Is Going on a College Tour to Recruit New Customers [WSJ]
Robinhood will give students who sign up for brokerage accounts using their school email address $15 to trade, and enter them into a $20,000 giveaway. Robinhood executives will tour campuses of community colleges and historically black colleges and universities this fall…. Courting students is tricky for Robinhood. Critics say the app has turned trading into a game-like experience that encourages unsophisticated investors to take risks they don't understand.