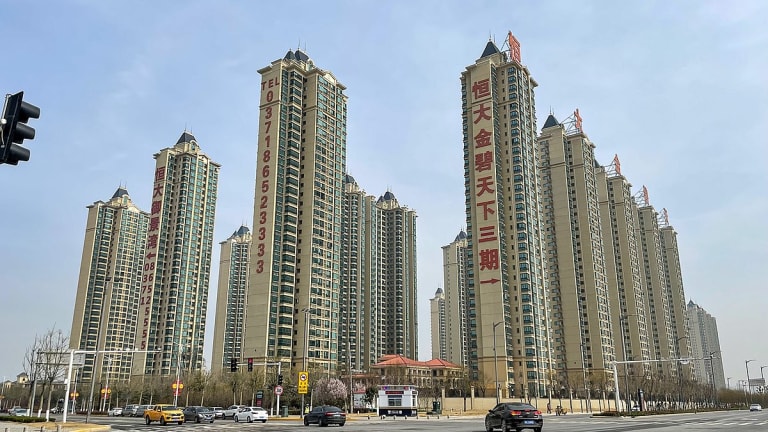 Opening Bell: 9.23.21
Powell prepares; pharma fight; Ackman sings; Paulson's piece; and more!
The Federal Reserve is getting ready to roll back its massive stimulus [CNN]
This raises the prospects of a November announcement that it will step on the brakes. But even if such a move was delayed until December or January, it wouldn't matter much to markets, which have already priced in a policy change, said Seema Shah, chief strategist at Principal Global Investors, in emailed comments.
The Fed could also lift interest rates as early as next year, according to updated projections, as opposed to waiting until 2023 as previous forecasts called for.
China Makes Preparations for Evergrande's Demise [WSJ]
They said that local governments have been tasked with preventing unrest and mitigating the ripple effect on home buyers and the broader economy, for example by limiting job losses—scenarios that have grown in likelihood as Evergrande's situation has worsened.
Evergrande faces a series of bond payments in the coming weeks, including one closely watched deadline Thursday for an interest payment on an offshore bond.
Second hedge fund pushes for change in leadership of GSK [Guardian]
The London-based Bluebell Capital Partners has joined the US hedge fund Elliott Management on the pharmaceutical giant's shareholder roster, with a stake reported to be worth £10m…. The two-year-old UK firm has already made waves by unseating the chief executive of the French consumer goods group Danone earlier this year…. "New GSK deserves the right leadership, able to review and potentially adjust the strategy outlined in June, ensure high quality execution, and rebuild trust with employees, customers, suppliers, and shareholders," they wrote.
Ackman's Pershing Square fund surges as Universal soars in stock debut [Reuters]
Ackman, who runs hedge fund firm Pershing Square Capital Management, told investors that his Pershing Square Holdings portfolio returned 15.3% after fees since January. The fund was up 7.7% a week ago…. The billionaire investor told his investors that humans need food, water and music, and that music, which he called the cheapest form of entertainment in the world, is a very savvy investment because it pays royalties.
Elizabeth Holmes Trial: Jim Mattis Tells Jury He Came to Doubt Theranos Technology [WSJ]
"There just came a point where I didn't know what to believe about Theranos anymore," the retired four-star general said…. Mr. Mattis joined Theranos's board in the summer of 2013, a couple months after retiring from the military.
Divorcing billionaire John Paulson, 65, dating Instagram diet guru, 33 [N.Y. Post]
Sources said the new couple met this summer and things have been going so well, they are already living together in his swanky Fifth Avenue apartment in Olympic Tower…. De Almeida is a certified registered dietician and expert in weight loss counseling, and runs the company Effective Lifestyle, which also has an Instagram feed featuring her in skimpy workout gear and offering nutrition tips….
It is not clear how the new couple met, but sources say they were spotted numerous times together in the Hamptons over the summer, dining at sceney locations like Sag Harbor hotspot Le Bilboquet and East Hampton Japanese eatery O by Kissake.