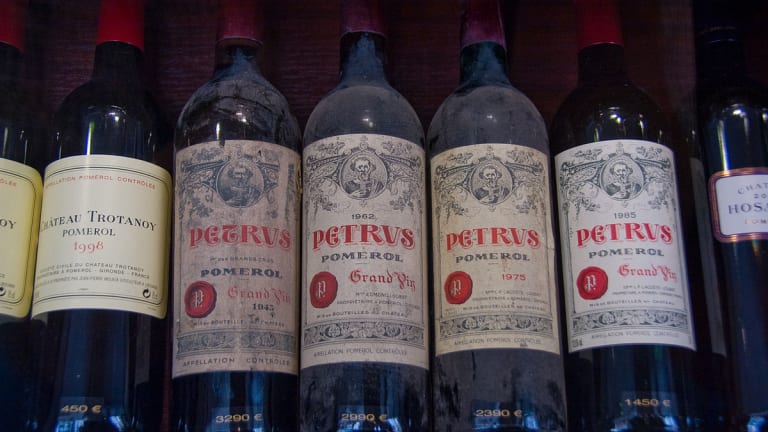 Opening Bell: 9.24.21
Shutdown scare shrugged off; OppenheimerFunds InsiderTrading; mergers mocked; wine > watches > bags; and more!
Pelosi Says Government Funding Won't Lapse [WSJ]
"We will keep our government open by Sept. 30, which is our date, and continue the conversation about the debt ceiling, but not for long," Mrs. Pelosi (D., Calif.) told reporters Thursday. "We will have a CR that passes both houses by Sept. 30," she said, referring to the continuing resolution.
Apollo Unit Backs Hong Kong Insurer FWD's $3 Billion U.S. IPO [WSJ]
FWD, which manages more than $62 billion in assets, is the insurance business of [Richard] Li's private-investment company, Pacific Century Group. It was founded in 2013 when it acquired some Asian assets from ING Groep, and has since grown across Asia. It entered Malaysia in 2019 and Cambodia in 2020. Last year, it bought businesses in Vietnam, Indonesia and Hong Kong…. The company's preferred measure of profitability, adjusted operating profit before taxes, jumped 56% from a year earlier in the first six months of this year to $106 million. Net premiums and fee income rose 36% to $4.85 billion over the same period.
Fintech Lender Affirm Leans on Investors to Fund Rapid Growth [WSJ]
The company entered the securitization market in July 2020 and has completed six transactions since then. Affirm during the quarter ended June 30 funded about a third of its $4.7 billion buy-now-pay-later loan portfolio with cash from securitization deals, in which the company packages its loans together into securities and sells them to investors…. Affirm generates most of its funding by selling the loans that it doesn't slice up into securities. Direct loan sales to other companies accounted for 49% of the company's funding mix during the period ended June 30, bringing in $2.3 billion, or nearly double the amount from a year earlier.
Ex-OppenheimerFunds worker charged in $8M inside trade case [AP via ABC News]
U.S. Attorney Audrey Strauss said [Sergei] Polevikov misappropriated secrets about trades his employer, an investment adviser, planned to make on behalf of its investment company clients so that he could make personal trades ahead of large institutional trades, reaping over $8.5 million in gains.
She said in a release that he tried to conceal his scheme from his employer by lying about his trading activities from 2014 through October 2019.
Merger Mania Is Only Part of the Solution for Asset Managers [WSJ]
Scale helps—but probably not as much as strong inflows or having products in hot areas, such as key geographies or environmentally and socially conscious investing. Asset managers have their work cut out for them to keep funds coming in, no matter how big they get.
Wine beats scotch and Hermès bags as top luxury investment [Guardian]
Interest from collectors helped wine see off competition from watches and cars to top Knight Frank's luxury investment index, with prices of investment-grade wine rising 13% in the year to the end of June. That performance beat watches and cars into second and third place with gains of 5% and 4%.
With the pandemic creating turbulent conditions for investors to navigate, the index's editor, Andrew Shirley, said a fall in the worth of rare bottles of scotch and Hermés handbags meant they had relinquished their places at the top of the leaderboard.