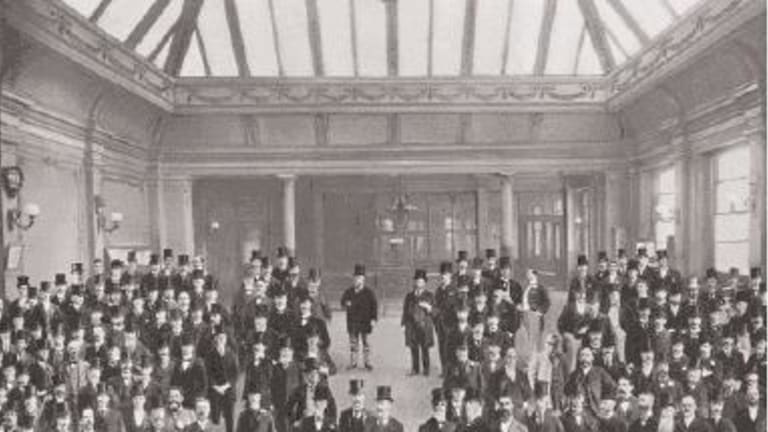 Opening Bell: 9.7.21
Busy bankers; Ben Mezrich churns out a GameStop book; killing newspapers apparently a good business; and more!
Deals Spree Puts Banks on Track for Busiest-Ever Year [WSJ]
In the first eight months of 2021, companies have announced mergers and acquisitions worth more than $1.8 trillion in the U.S. and more than $3.6 trillion globally, according to data provider Dealogic. Both figures are the highest at this point in a year since at least 1995, when Dealogic started keeping records…. Advisory revenue should continue to fuel banks through the rest of 2021. Bankers are paid when a deal closes, and many of the year's biggest transactions are pending….
With summer vacations ending, bankers expect to get even busier. The deal pipeline at several banks ended the second quarter at record levels. Bankers cite a combination of factors, including a positive economic outlook, elevated corporate cash levels, flush private-equity firms and target-hunting SPACs.
Goldman Cuts U.S. Growth Forecast as Consumer Sees 'Harder Path' [Bloomberg]
"The hurdle for strong consumption growth going forward appears much higher: the Delta variant is already weighing on Q3 growth, and fading fiscal stimulus and a slower service- sector recovery will both be headwinds in the medium term," said [economist Ronnie] Walker.
There's a GameStop Book, Already [NYT]
Mezrich mans the conveyor belt at the factory that turns raw reality into its eventual slick cinematic depiction. He works fast. One does not have the sense that those gaps in knowledge ever haunt him as he goes…. Plotkin and Gill are pretty much the only two characters in this book who verifiably walk the earth. The other major voices — an anime-loving Duke senior who grew up on a boat, an Obama-then-Trump-voting nurse at a psychiatric hospital the author made up, a pregnant woman whose wedding and lifestyle upgrade were waylaid by the pandemic — appear to be either anonymized or composite characters, stand-ins for the WallStreetBets rabble, motivated alternately by vengeance, fun, desperation, boredom. All these characters can be ventriloquized whenever Mezrich needs to explain a concept in finance; they experience convenient revelations whenever the plot needs advancing.
Traders Return to London Metal Exchange's 144-Year-Old Ring [WSJ]
The ring's reopening came as the City awaited an influx of bankers, investors and lawyers who have mostly worked from home since March last year. Streets and stations in the historic financial district remain quiet. Companies such as JPMorgan Chase & Co. and Citigroup Inc. are encouraging staff to return after the summer vacation, though other big employers are delaying plans to bring back employees…. Traders must be fully vaccinated or take quick Covid-19 tests twice a week. The exchange said it would measure temperatures, provide hand sanitizer and install a one-way system to avoid unnecessary interactions….
Covid-19 almost brought about the ring's demise. The LME backed down from a proposal to shut the arena for good after Sucden and its rivals said the ring enables dealers to execute complex trades on behalf of clients such as miners.
JPMorgan YouTube star reveals real reason for quitting [efinancialcareers]
[Ben] Chon, who worked for JPMorgan in the healthcare team in SF for nearly three years between 2015 and 2018, has a YouTube channel with nearly 40,000 subscribers and various hit videos. Many of Chon's videos are about crypto investing. But some of his most popular videos are about his time at JPMorgan….
Chon explained that on bad days at JPMorgan he woke up at 7am after finishing work at 4am the night before and had 50 emails in his inbox and a message he was supposed to have responded to 10 minutes previously…. On a more relaxed day at JPMorgan, Chon said he'd wake up at 8.30am, get into the office at 9.30am and leave the office at 11pm. Notably, the hours between 5pm and 7pm were spent doing very little while Chon waited for his 40-50 year-old MD to have dinner with his family and come back to him with suggested changes to the model or presentation.
Hedge fund 'vampire' sinks his teeth into $19M Miami home [N.Y. Post]
It is one of 18 homes in the Camp Biscayne gated community and boasts nearly 100 feet of private beach and a dock — as well as a pool, a movie theater with 12 seats and a garage for eight cars.
The gates may be helpful, as there have been protests outside his Hamptons property and Midtown offices.