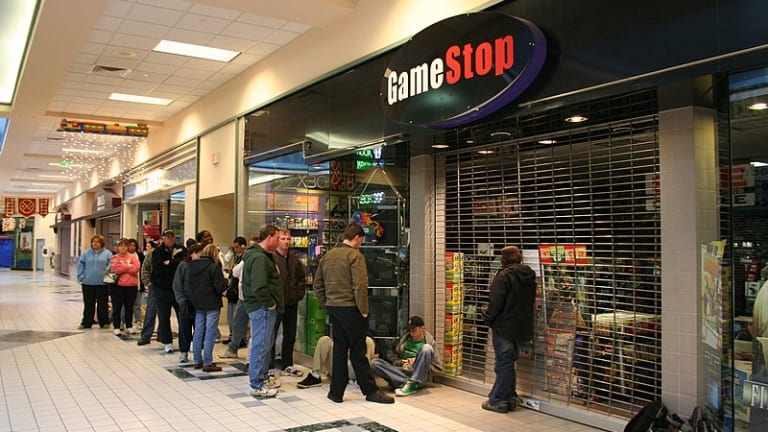 Opening Bell: 9.8.21
GameStop earnings (as if they matter); Elliott has more helpful advice for Citrix; Credit Suisse steps in it again; and more!
GameStop Fans Face Off Against Earnings Day History of Defeat [Bloomberg]
Shares of the video-game retailer were up 1.2% in New York on Wednesday but they have tumbled 18% on average the day after earnings since June 2019 -- they gained on such reports only twice since the start of 2018. Add on that the options market implies the stock will swing 15% by the end of Thursday's session and it suggests it could be a choppy few days ahead for the company that helped set off the meme-stock trend…. "The company remains enormously structurally challenged as the entire market moves rapidly to streaming/downloads," said Vital Knowledge's Adam Crisafulli. "The company's stock price is completely divorced from fundamentals and has been for some time."
Elliott Management Has a More Than $1 Billion Stake in Citrix Systems [WSJ]
Elliott recently informed Citrix it has a stake of more than 10% in the company and would like to work with it to improve its valuation, the people said…. Citrix, like many legacy software companies, has had a rocky transition to a subscription-based model for its core virtual-desktop services. But it has benefited as the pandemic stokes demand for remote-work services, a trend that appears poised to continue…. While Elliott's exact demands couldn't be learned, it previously called for Citrix to focus on its core offerings and better allocate capital when the investor built a stake of more than 7% in June 2015.
For Chobani, Allbirds, Other Coming IPOs, Greed Is Out. Do-Gooding Is In. [WSJ]
In regulatory filings, companies are referring to themselves as "mission-driven," counting the environment among stakeholders, highlighting their commitments to charity and touting their sustainable methods. It is partly a shift in corporate—and employee—values, and partly virtue signaling…. The rush of do-gooder companies comes as the broader U.S. IPO market is on a tear, with major stock indexes near records and volatility historically low. Money raised by newly public companies in 2021, including special-purpose acquisition companies, is already the highest on record for any full year, according to Dealogic. Traditional IPOs alone have raised a whopping $105 billion through Monday, just shy of record full-year totals set during the tech boom.
Chinese dissident Ai Weiwei says Credit Suisse closing foundation's bank account over 'criminal record' [SCMP]
"Credit Suisse initially informed me that they had a new policy to terminate all bank accounts which are related to people with criminal records," Ai told Reuters in an emailed statement, adding the foundation had been asked at the time to move the funds before September…. Ai helped design the 2008 Beijing Olympics' famed Bird's Nest stadium before falling foul of the communist government, which detained him for 81 days in 2011. He said he has never been formally charged or convicted of a crime….
He said managers then referred to an interview he had done with a Swiss newspaper several days before, in which he criticised Swiss people for voting in favour of tighter "anti-immigrant policies" as a reason for the closure.
Hedge Fund Verition Opens to Cash for Patient Investors Only [Bloomberg]
The U.S. firm is to accept money in a new share class that will allow investors to redeem just 8.33% of their assets every quarter, down from a previous 25%, according to an investor document seen by Bloomberg. That means it will take clients three years to withdraw all their money instead of one…. Since starting in 2008, Verition has never had a down year. It made a record 30.4% in 2020 to beat the 9.5% average gain in hedge funds tracked by Bloomberg, and has gained about 5% so far this year.
Job Postings Level Off as Delta Variant Cools Demand for In-Person Workers [WSJ]
The August gain was largely driven by increased demand for jobs that can be done from home, such as software development. Postings for child care fell and openings in construction and at restaurants rose only slightly….
"There was a pretty clear reversal of fortune in pandemic-sensitive sectors," said Indeed economist Nick Bunker…. "The Delta variant has thrown a wrench into things and the pace of postings has slowed down," Mr. Bunker said.