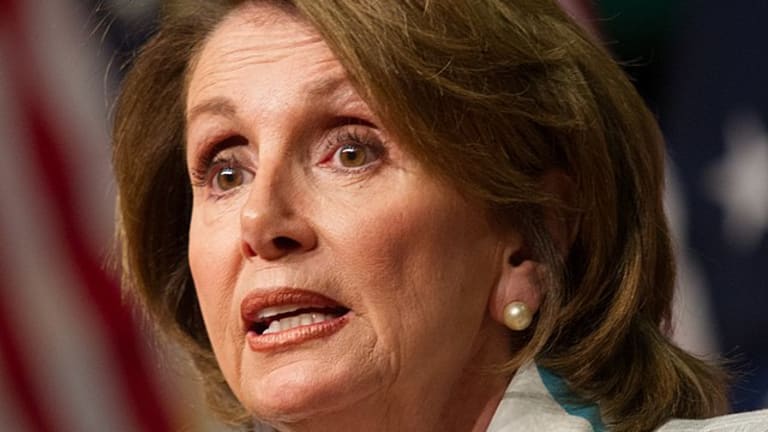 Opening Bell: 10.1.21
Railroading infrastructure; Consumer Financial Protection Bureau to get back to protecting consumers; exodus from ExodusPoint; and more!
'There Will Be a Vote Today' on Infrastructure, Pelosi Says [NYT]
"A great deal of progress has been made this week, and we are closer to an agreement than ever," Jen Psaki, the White House press secretary, said in a statement late Thursday night. "But we are not there yet, and so, we will need some additional time to finish the work, starting tomorrow morning first thing…."
Ms. Pelosi and top members of Mr. Biden's team worked late into the night to strike a deal that could allow for passage of the infrastructure measure, which passed the Senate in August with great fanfare. But amid intense negotiations, the House's most liberal members would not budge, while Republicans remained largely united behind their leaders' efforts to kill the bill.
Consumer Bureau Chief Confirmed in Close Senate Vote [NYT]
[Rohit Chopra is] "really part of that original Elizabeth Warren crew that was there at the beginning and stood up the agency and had tremendous vision for what it was supposed to do," said Rachel Rodman, a former enforcement lawyer at the bureau who is now a partner at the law firm Cadwalader, Wickersham & Taft. "I view this as a return to that time and those priorities after the interruption of the Trump administration…." To advance Mr. Chopra's nomination to the final vote, Vice President Kamala Harris broke a tie on a procedural vote.
Morgan Stanley and Interactive Brokers Face Federal Scrutiny in Venezuela Probe [WSJ]
Morgan Stanley, Interactive Brokers LLC and several financial advisory firms managed large-sum accounts for Venezuelan businessman Luis Mariano Rodriguez Cabello, who is under investigation for his role in allegedly helping conceal some of the $2 billion in question within the U.S. financial system for his cousin, former Venezuelan oil minister Rafael Ramírez…. The Federal Bureau of Investigation, the Securities and Exchange Commission and other federal agencies are trying to determine why U.S. firms managed more than $100 million in securities and other assets for Mr. Rodriguez when the accounts displayed what authorities have listed as red flags for potential money-laundering activities, according to the people familiar with the matter.
Ozy Media's chairman resigns as company faces questions. [NYT]
Marc Lasry, a hedge fund manager who is also a co-owner of the Milwaukee Bucks, made the announcement four days after The New York Times reported that someone from Ozy appeared to have impersonated a YouTube executive during a conference call with Goldman Sachs bankers while trying to raise $40 million dollars…. "I believe that going forward Ozy requires experience in areas like crisis management and investigations, where I do not have particular expertise," Mr. Lasry said in an emailed statement. "For that reason, I have stepped down from the company's board. I remain an investor in the company and wish it the best going forward."
Allianz Asset Management Chief Jacqueline Hunt to Step Down [WSJ]
The Wall Street Journal reported that Ms. Hunt said she wanted to leave earlier this year before the Justice Department notified Allianz about the investigation into losses at the Structured Alpha funds. She cited clashes over a corporate culture that had accumulated over time.
Hedge fund ExodusPoint's London layoffs laid bare [efinancialcareers]
ExodusPoint's non-partner employees… had their numbers cut by 25% last year. - In 2019, ExodusPoint Services UK had 80 staff. Last year, there were just 60 of them left.
This follows suggestions that ExodusPoint had been over-hiring and over-paying since its inception. 2020, therefore, appears to have been a time of reckoning in London.