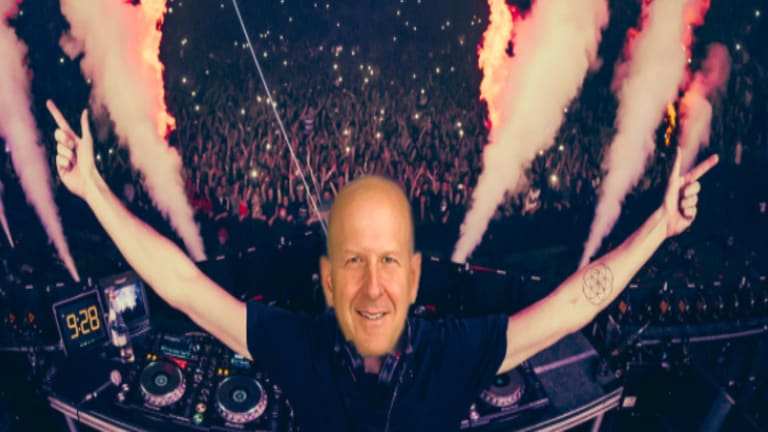 Opening Bell: 10.15.21
Goldman gains; Petershill less so; irate Icahn; endowments enlarge; bank on Broadway; and more!
Goldman Sachs crushes analysts' estimates on strong investment banking and trading results [CNBC]
Investment banking revenue surged nearly 90%, and the bank reaped record fees from equities financing…. Profit at the bank surged 63% to $5.28 billion, or $14.93 a share, as revenue climbed 26% to $13.61 billion….
Goldman's consumer-facing division posted gains from high stock market values and increased credit card and deposit balances. The firm's consumer and wealth management division saw revenue rise 35% to $2.02 billion, exceeding the $1.79 billion estimate.
Goldman Sachs' Petershill, a Collection of Private-Equity Stakes, Slides After IPO [WSJ]
Shares of Petershill Partners PLC, an investment vehicle managed by Goldman's asset-management arm, are down 9% since its initial public offering late last month. That is worse than both the broader market and peers…. David McCann, an analyst at Numis Securities Ltd., said he believes Petershill's offering was priced fairly. He attributed the lackluster IPO in part to speculative investors who might have deserted the stock after failing to get the first-day bounce.
Icahn seeks control of Southwest Gas, starts board battle [Reuters]
"We are today announcing our intention to launch a proxy contest to replace the entire board and commence a tender offer for any and all common shares at $75 per share in cash," Icahn wrote to the Southwest board in an open letter…. "A great liability to the company is [CEO] John Hester and his management team, we are working on putting together a blue ribbon board and management team," Icahn said in a telephone interview, adding that in his view Hester was playing roulette with shareholders' money…. "Management violated our gentlemen's agreement by announcing a poison pill on Monday," Icahn wrote in the letter.
Elite University Endowments Soar As Higher Ed Divide Grows [Forbes]
Six of the eight Ivy League schools have reported their returns for the just-concluded fiscal year, and each has set records of one type or the other. The average rate of endowment return for those six schools was 42%.... Blockbuster growth was not limited to Ivy League institutions. Across the nation, university endowments - particularly the already bigger ones - realized their best returns in decades, due to a substantial increase in the stock market and huge gains from venture capital and private equity, an investment area that larger endowments are more likely to pursue.
LinkedIn to Shut Down Service in China, Citing 'Challenging' Environment [NYT]
LinkedIn, which is owned by Microsoft, said it would offer a new app for the Chinese market focused solely on job postings. It will not have social networking features such as sharing posts and commenting, which have been critical to LinkedIn's success in the United States and elsewhere.
LinkedIn's action ends what had been one of the most far-reaching experiments by a foreign social network in China, where the internet is closely controlled by the government. Twitter and Facebook have been blocked in the country for years, and Google left more than a decade ago.
In 'The Lehman Trilogy,' a Vivid Tale of Profit and Pain [NYT]
Illusion is illusion, after all, and financial markets, like the theater, require a certain suspension of disbelief — though when the fantasy bursts in theater, the fallout is less ruinous…. "Everything that was built here was built on a crime," the doctor says. "The roots run so deep you cannot see them, but the ground beneath our feet is poisoned. It had to end this way."