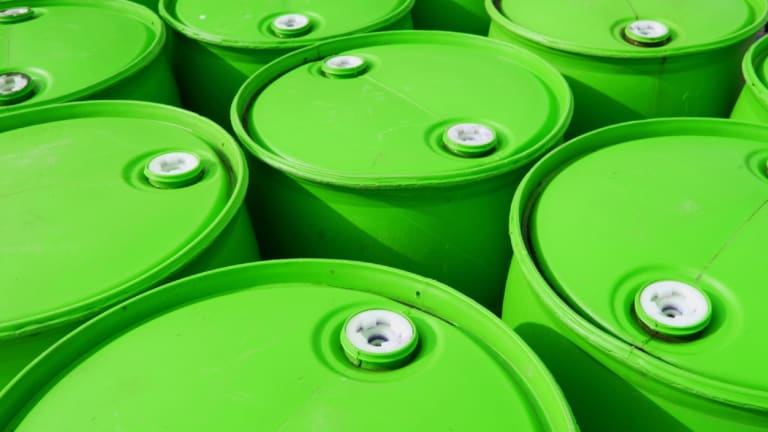 Opening Bell: 10.18.21
Goldman has China's approval; Carl Icahn has opinions; Fed economists have forecasts; and more!
Goldman Gets Approval to Take Full Control of China Venture [Bloomberg via Yahoo! Finance]
The announcement comes amid rising tension between China and the U.S., with sanctions being imposed on some Chinese officials and restrictions on investments. Some U.S. lawmakers have questioned the push by big banks into China, which is counting on investments to help transform its export-led economy. Beijing has also been cracking down on broad swathes of its private sector, roiling markets and prompting prominent investors such as George Soros to warn against investing in China.
Goldman is the second Wall Street firm to be granted full ownership of its onshore securities operations. The approval came about 10 months after it signed an agreement with its partner to take full control.
'Crazy' Bets on $200 Oil Invade the Options Market [WSJ]
The bullish trading amounts to a gamble that supply-chain disruptions and regional shortages will keep pushing energy markets higher, despite a slowing global economic expansion and concerns that higher oil and natural-gas prices will crimp consumer spending…. One sign of the crude-options frenzy: Expected volatility—a measure of how turbulent traders expect an asset to be over a given time frame—has risen alongside prices in recent weeks, upending the typical relationship in which rising prices lead to lower volatility and vice versa. Traders say that is a sign that so many traders are piling into the market that bigger swings are becoming almost inevitable.
Carl Icahn says the market over the long run will certainly 'hit the wall' because of money printing [CNBC]
"I really think there will be a crisis the way we are going, the way we are printing money, the way we are going into inflation. If you look around you, you see inflation all around you and I don't know how you deal with that in the long term…."
Icahn was adamant about not making a market timing call, but he believes one day over the long term the markets will pay the price for these policies.
Fed Staff Says Wall Street Is Getting Inflation Call All Wrong [Bloomberg]
While some officials are publicly anxious about rising prices and Wall Street has ramped up its forecasts, the Fed's staff in Washington predicts inflation will be back under 2% in 2022…. "You should take it very seriously," said Claudia Sahm, a former Fed economist and senior fellow at the Jain Family Institute. "It doesn't mean it's right, but you have the top forecasters in the world" preparing the numbers. "Looking over time, there is no forecasting shop that can come even close to the board's analysis of the near-term economy."
Fintech firm N26 is now worth more than Germany's second-largest bank [CNBC]
N26 now has enough "financial leeway" to prepare for an initial public offering, Tayenthal said, adding that he expects the firm to be "structurally IPO-ready" within the next 12 to 18 months.
"We have no hurry to go public," Tayenthal said. "With increasing profitability, the kind of money we are raising right now, it really takes away any time pressure."
World Bank Mishandled Sexual-Harassment Claims, Internal Tribunal Says [WSJ]
The World Bank Administrative Tribunal found that senior management under bank President David Malpass and his two predecessors didn't adequately sanction Rodrigo Chaves. He was demoted—but not fired—despite a documented pattern of harassment that lasted at least four years and involved six women…. Mr. Chaves left the bank in 2019, weeks after he was demoted, to become Costa Rica's finance minister.