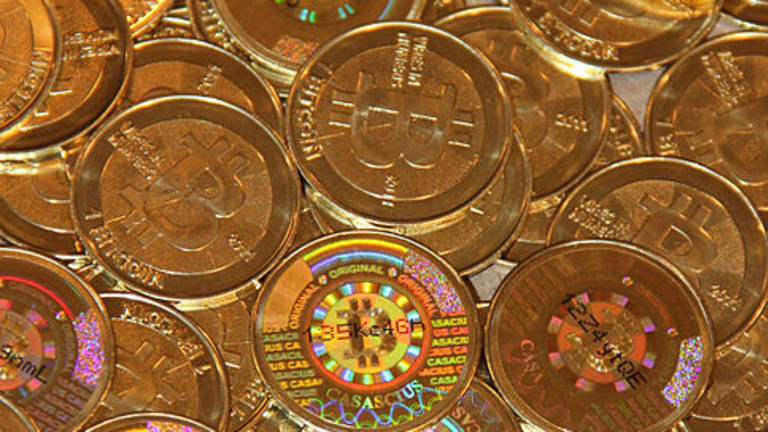 Opening Bell: 10.19.21
Bit-TF; Brexit bites; Apollo aims at Blackstone; seeing stars at SpaceX; and more!
First bitcoin futures ETF rises 4% in trading debut on the NYSE [CNBC]
"Trading volumes are exceptional," Hershey said of BITO's day one trading activity. "BITO has traded in excess of $700 million notional. That puts its first day well ahead of retail ETF favorites like BUZZ and ARKX when compared to their respective launch days earlier this year…."
"What you have here is a product that's been overseen for four years by the U.S. federal regulator CFTC, and that's being wrapped inside of something within our jurisdiction called the Investment Company Act of 1940, so we have some ability to bring it inside of investor protection," Gensler said of the new ETF on CNBC's "Squawk on the Street" on Tuesday. "It's still a highly speculative asset class and listeners should understand that underneath this, it still has that same aspect of volatility and speculation."
Is Brexit Hurting the U.K. Economy? Trade Data Flashes a Warning [WSJ]
"U.K. PLC has become harder, slower, more expensive, more difficult to deal with as a result of Brexit," said Dale Harris, chief executive of ATL Turbine Services Ltd., which repairs turbine components for customers world-wide in Dundee, Scotland…. The U.K. stands out for the weakness of its recovery in trade. CPB's gauge of U.K. export volumes at the end of July was 16% lower than it was at the end of 2019, while imports were flat. Over the same time frame, U.S. exports were only 4% lower and imports were 7% higher.
Apollo Targets $1 Trillion in Assets, Aiming to Outpace Blackstone [WSJ]
Apollo expects the merger with its insurance affiliate Athene Holding Ltd., which is scheduled to close in January, to power much of the projected growth…. To reach the $1 trillion mark by 2026, Apollo would have to grow its assets even faster than Blackstone, which managed $684 billion as of the end of the second quarter….
"I think people have always known us as good investors," Apollo Chief Executive Marc Rowan told The Wall Street Journal. "I don't think they've understood what a good business we have in addition to being good investors."
Yellen to extend extraordinary debt management measures through Dec 3 [Reuters]
"It is imperative that Congress act to increase or suspend the debt limit in a way that provides longer-term certainty that the government will satisfy all of its obligations," [Treasury Secretary Janet] Yellen wrote in a letter to House Speaker Nancy Pelosi and other congressional leaders.
Investor-Backed Group Aims to Analyze 10,000 Companies' Climate-Change Plans [WSJ Pro]
The Transition Pathway Initiative said it plans to open a research center next year at the London School of Economics, called the TPI Global Climate Transition Centre, that will publish the assessments.
Morgan Stanley says SpaceX's Starship may 'transform investor expectations' about space [CNBC]
"As one client put it: 'talking about space before Starship is like talking about the internet before Google,'" [analyst Adam] Jonas added…. "What SpaceX is doing on the shores of South Texas is challenging any preconceived notion of what was possible and the time frame possible, in terms of rockets, launch vehicles and supporting infrastructure," Jonas said….
"More than one client has told us if Elon Musk were to become the first Trillionaire... it won't be because of Tesla. Others have said SpaceX may eventually be the most highly valued company in the world – in any industry," Jonas said.