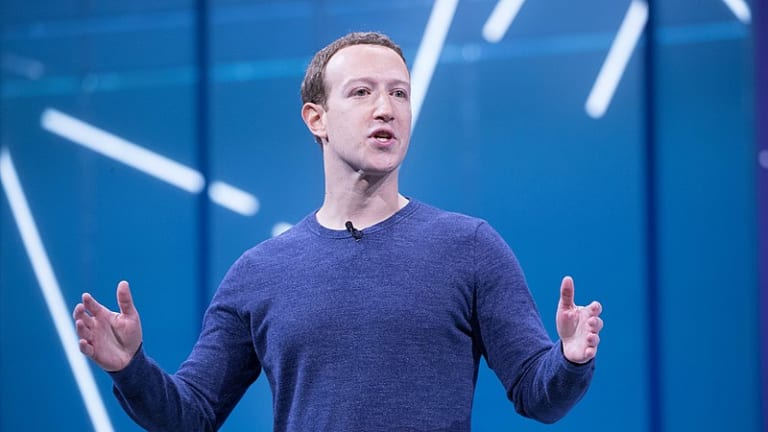 Opening Bell: 10.20.21
Goldman wants your cash; BofA doesn't want to cut your unemployment check; Facebook doesn't want to be Facebook anymore; and more!
Goldman Sachs enlists American Express to take on cash management titans like Citigroup [CNBC]
Built using cloud technology to offer a slick experience for users, Goldman's platform employs algorithms to help decide which payment form is best to use — card, wire, or Automated Clearing House — to save companies time and maximize card rewards. It also offers greater visibility into the status of payments and levels of cash.
That's an upgrade from the patchwork of decades-old systems used by competitors, which force users to shuttle between multiple programs to manage thousands of daily payments, according to Dean Henry, executive vice president of global commercial services at AmEx. Citigroup, JPMorgan Chase and other global banks are the dominant players in cash management.
Waller: If Inflation Doesn't Cool by Year-End, Fed Could Bring Rate Increases Forward [WSJ Pro]
Mr. Waller said in a virtual appearance Tuesday that when it comes to moving up what is now a near zero federal-funds rate target range, "the pace of continued improvement in the labor market will be gradual...."
One of the most bullish firms on Wall Street just hiked its S&P 500 price target — here's why [MarketWatch]
"The future is uncertain. And financial markets are inherently unpredictable. Thus, one should view our S&P 500 target as merely a directional observation. That said, we believe a strong risk-on environment is underway. We do not think consensus is that bullish. We already know that investors got very pessimistic in September," [Fundstrat Global Advisors] said.
The improvement in market technicals, such as the clearing of the 50-day moving average, "is actually suggesting that underlying trends are getting stronger."
Bank of America's California Partnership, Long Flourishing, Is Roiled by Unemployment Fraud [WSJ]
To fight [fraud], the state and bank cut off benefits to hundreds of thousands of recipients. Many were out-of-work Californians with legitimate claims, who soon took to social media or called state legislators to complain about both the government and the bank. Bank of America wants to stop distributing the benefits for California but the state has told it no, locking the two into an uneasy union…. In a letter to lawmakers, Bank of America said that the program has been profitable only one year out of the past 10. The bank says it lost roughly $178 million last year, far more than any previous year, after beefing up call-center staff and spending more on fraud prevention.
Facebook is planning to rebrand the company with a new name [The Verge]
A possible name could have something to do with Horizon, the name of the still-unreleased VR version of Facebook-meets-Roblox that the company has been developing for the past few years…. Facebook has been steadily laying the groundwork for a greater focus on the next generation of technology. This past summer it set up a dedicated metaverse team…. Complicating matters is that, while Facebook has been heavily promoting the idea of the metaverse in recent weeks, it's still not a concept that's widely understood.
ECB hawk and German central bank chief Jens Weidmann quits, cites personal reasons [CNBC]
"I have come to the conclusion that more than 10 years is a good measure of time to turn over a new leaf — for the Bundesbank, but also for me personally," Weidmann said in a letter to the bank's staff…. Weidmann's decision also means that the incoming German government, likely led by the socialist SPD party, will play a role in the choice of the next governor.
Andrew Kenningham, chief Europe economist at Capital Economics, said that "the new (Bundesbank) President is likely to be more supportive of the generally dovish and 'green' direction in which Christine Lagarde is leading the ECB."