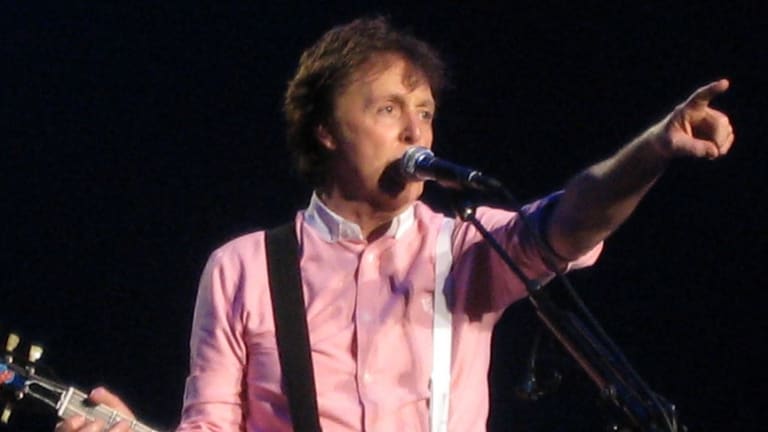 Opening Bell: 10.22.21
Snap snaps; good day for bad person; Jay Powell won't do that again; hedge fund manager tries to kill Paul McCartney; and more!
Snap's Record Rout Leads $100 Billion Social-Media Stock Selloff [Bloomberg via Yahoo!]
The stock dropped as much as 24%, wiping out about $27 billion of a market value that now sits around $93 billion. The cautious outlook cast a shadow over ad-dependent peers, including Google-owner Alphabet Inc., Facebook Inc., Twitter Inc. and Pinterest Inc., which fell between 2% and 5% each….
"Management almost couldn't have sounded worse around the effects this is having," Brad Erickson, analyst at RBC Capital Markets, wrote in a note on Snap…. Chief Executive Officer Evan Spiegel said data collection rules introduced by Apple have made it difficult for advertisers to measure and manage their ad campaigns.
As WeWork goes public, ex-CEO Adam Neumann celebrates as his net worth rises to $2.3 billion [Fortune via Yahoo!]
The day WeWork began trading on the New York Stock Exchange, WeWork cofounder and ousted CEO Adam Neumann was partying at The Standard hotel in New York City, wearing a T-shirt that read "student for life…."
Fed Imposes New Restrictions on Officials' Investment Activities [WSJ]
The Fed on Thursday said the new rules will restrict senior officials' trading to broad-based investment vehicles such as mutual funds. They also will require any trades to be preapproved and pre-scheduled, removing the potential for any appearance that officials were benefiting from inside information to bolster their personal investments.
The rules will apply to the system's 12 reserve bank presidents and the seven governors on the central bank's Washington-based board, as well as an unspecified number of senior staff who are heavily involved in preparing for meetings of the rate-setting committee.
Elizabeth Warren Floats Expanded Powers for Bankruptcy Creditors Against Private Equity [WSJ]
In the bill's new form, creditors' committees in bankruptcy cases would have the exclusive right to pursue company insiders who have stripped assets, siphoned value or otherwise elevated their interests over those of lenders, suppliers and employees…. The new legislation would also give creditors the right to compel directors and officers of a bankrupt business to sit for an examination, subject to a judge's approval, for potential conflicts of interest. Sen. Warren also proposed other changes to chapter 11, such as lengthening the statute of limitations to eight years from two years on unwinding transactions that defraud creditors.
Valkyrie Lists Bitcoin Futures ETF on Nasdaq [Nasdaq]
"There is more efficient price discovery, and it does satisfy concerns around wash trading and inaccurate data. Lastly, there is no need to worry about risks around security and custody with the full faith of the SEC-regulated Nasdaq-traded ETF," [Valkyrie CEO Leah] Wald said.
Billionaire Paul Tudor Jones tests positive for Covid a day after Robin Hood charity event featuring Bruce Springsteen, Paul McCartney [CNBC]
"I tested positive for COVID Thursday afternoon, the day after the annual Robin Hood dinner. I had a negative PCR test for COVID on Monday, but I took another PCR test on Thursday after a co-worker at my home tested positive," Jones said in a statement provided to CNBC. "Every person at the dinner was vaccinated and we are sharing information as we have it. I feel fine, have no temperature and am following COVID protocols. If I have inadvertently exposed anyone, I am truly and deeply sorry…."
The foundation's dinner featured musical performances by Bruce Springsteen, Alicia Keys and the Jonas Brothers. Legendary Beatle Paul McCartney attended and was honored.