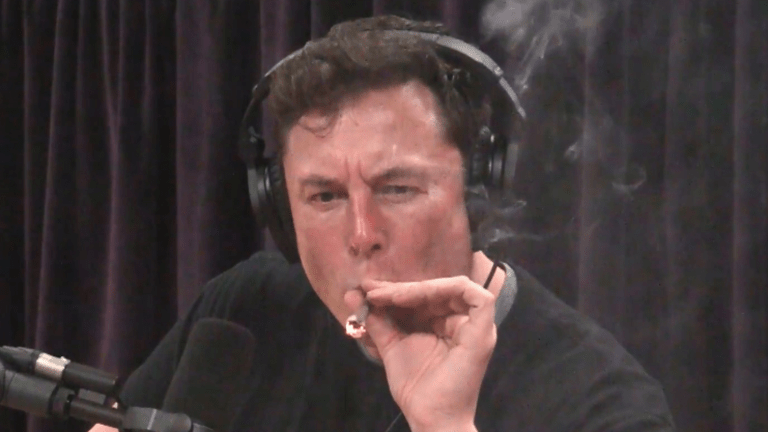 Opening Bell: 10.26.21
Trillion-dollar club members look askance at new entrant; DraftKings' bet on Ladbrokes busts; buyout bonus bonanza; and more!
Tesla Joins an Exclusive Club [DealBook]
It's worth remembering how Elon Musk's company differs from the rest of that group: It has a junk bond rating…. Its sales and earnings are far lower than others. Tesla is forecast to earn $6 billion next year, a fifth as much as Amazon, and nearly a twentieth of Apple….
Tesla is worth more than virtually every other major carmaker in the world combined.
Trump SPAC slumps after wild week of trading [CNN Business]
Shares of Digital World Acquisition Corp. dropped nearly 11% on Monday…. Digital World Acquisition Corp. skyrocketed by as much as 1,657% last week after Trump announced on Wednesday a deal to list Trump Media & Technology Group….
"Based on Trump's track record, at current price, renegotiation is likely to keep more of the merged company for him," the firm tweeted, adding that it is shorting the stock. It added that while it doesn't have an opinion on how successful Trump's venture will be, "SPAC holders don't own a piece of this project yet."
DraftKings drops $22 billion pursuit of Ladbrokes owner Entain [Reuters via Yahoo!]
Entain had already rejected a roughly $11 billion takeover approach in January from U.S. casino operator MGM, also its joint venture partner for U.S. online sportsbook BetMGM…. "We are not surprised by this outcome, because we viewed this deal as just too complicated to close from the start," JPMorgan analyst Joseph Greff said in a note.
Buyout Firms Set Record for Loading Companies With Debt to Pay Themselves [WSJ]
Companies backed by U.S. private-equity firms have taken on $58.5 billion in dividend-recapitalization debt this year through Oct. 20, S&P Global Market Intelligence's LCD unit said in response to a Wall Street Journal data request. That is more than levels of such debt for 2019 and 2020 combined. The previous full-year record of $51.1 billion was set in 2013…. "The weak covenants of today's deals are sowing the seeds of tomorrow's dividend recaps. It's a perpetuating cycle," said Evan Friedman, head of covenant research at Moody's.
Co-Head of Blackstone's Hedge-Fund Business to Leave Firm, Officials Say [WSJ]
Blackstone veteran John McCormick told the firm last week he had decided to resign, the firm told The Wall Street Journal. His co-head, former Brown University endowment chief and hedge-fund manager Joseph Dowling, who joined the firm in January, will become sole head of Blackstone Alternative Asset Management, the world's largest funds-of-hedge-funds business.
People close to Mr. McCormick, 53 years old, said he may pursue opportunities in academia in the future.
Theranos Dysfunction Apparent at Halfway Point of Elizabeth Holmes Trial [WSJ]
The first 17 witnesses to take the stand have described many examples of the deception prosecutors are trying to prove: that Theranos gave doctors excuses for abnormal blood-test results rather than admit the error; investors were promised nearly $1 billion in revenue in 2015, when an internal estimate was closer to $113 million; Theranos manipulated data to keep running patient blood samples on devices that were unreliable; and the startup forged a document saying pharmaceutical giant Pfizer Inc. had validated its technology when it hadn't…. Few witnesses to testify so far have spoken directly to Ms. Holmes's intent during the years of the alleged conspiracy, though jurors on Friday heard her voice directly for the first time, in audio clips from a 2013 investor call.