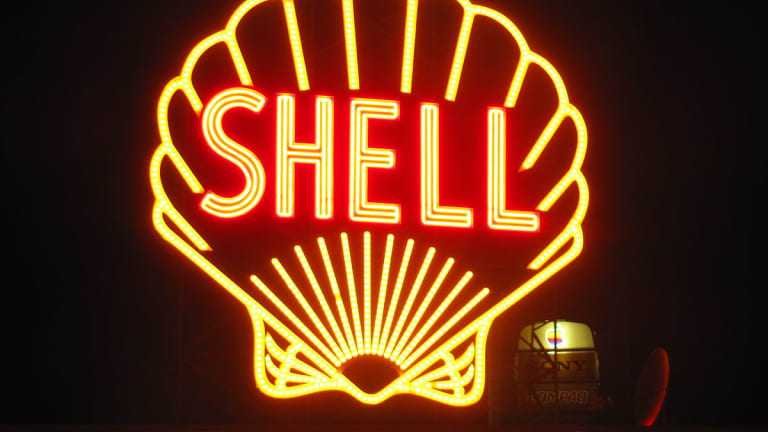 Opening Bell: 10.28.21
T. Rowe Price buys; Rent the Runway trips; Shell needs oil to stop needing oil; Marjorie Taylor Greene: market guru; and more!
T. Rowe Price to Buy Oak Hill for Up to $4.2 Billion [Bloomberg]
The company's $4.2 billion purchase of Oak Hill Advisors, announced Thursday, marks T. Rowe's first foray into private markets. But it came as the fund giant reported $6.4 billion of net outflows for the third quarter.
Even in an industry where big tie-ups are increasingly common, T. Rowe cut few deals during its 84-year history, making its decision to buy one of the biggest players in alternative credit even more consequential. The firm struck its last major deal more than two decades ago, when it took full ownership of Rowe Price-Fleming International, a former joint venture.
Carlyle Earnings Jump as Private-Equity Portfolio Rises [WSJ]
The Washington, D.C., firm reported net income of $532.8 million, or $1.46 a share, in the three months that ended Sept. 30. That compares with net income of $295.5 million, or 82 cents a share, in the same period last year…. Fee-related earnings were $151.4 million in the quarter, a 28% increase over the prior-year period….
Carlyle's stock has been on a tear recently, climbing more than 80% including dividends since the beginning of this year as of Wednesday's close….
Rent the Runway's strong debut fizzles, as shares close the day down 8% [CNBC]
Shares started trading at $23 apiece, or 9% above Rent the Runway's initial public offering price of $21. That initial surge gave the fashion rental platform a fully diluted valuation of over $1.7 billion. The stock ended the day at $19.29…. The company counted nearly 98,000 active subscribers in the six months ended July 31, up from roughly 54,000 in the same period of 2020. By September, the number of active subscribers grew to 112,000, according to its latest securities filing.
Shell Argues Against Activist Investor's Call to Split [WSJ]
[CEO] Ben van Beurden said that the needs of Shell's customers, and the company's efforts to pivot away from fossil fuels, were better served by keeping its range of assets and businesses. In particular, he said the company's legacy oil-and-gas assets were needed to fund its investments in lower-carbon energy.
On Wednesday, New York-based hedge fund Third Point, run by activist investor Daniel Loeb, said it had taken a stake in Shell and suggested it should split into different companies—for instance, separating its legacy oil business from its liquefied-natural gas and renewable energy operations—to retain and attract investors.
BlackRock's Hedge Fund Star Gets Paid More Than CEO Larry Fink [Bloomberg]
[Alister Hibbert's] hedge fund has enriched the firm, its clients and himself with a near 370% gain over the past decade. Hibbert's name is rarely mentioned within the walls of the world's largest asset management firm, and many employees don't even know who he is…. Last year alone, he earned a nine-figure sum more than triple the size of CEO Larry Fink's $30 million payout…. Hibbert recently stepped down from managing two other large BlackRock money pools to focus on his far more lucrative hedge fund. Since arriving at the firm in 2008, he'd overseen the European Dynamic and Continental European Flexible funds, whose combined assets have since ballooned to more than $18 billion.
Marjorie Taylor Greene invested as much as $50,000 in the Trump SPAC before its stock plunged [CNN]
Greene, a Republican and Trump supporter with a history of conspiracy theories, bought shares of Digital World Acquisition Corp. on Friday when they were skyrocketing to breathtaking levels....It's not clear how much Greene has lost so far on the Trump SPAC bet…. At best, the investment would be in the red slightly compared with current trading levels.