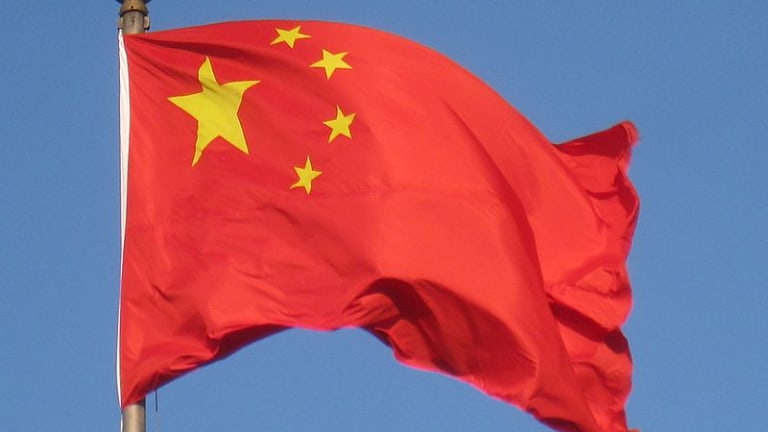 Opening Bell: 10.4.21
Evergrande grinds to a halt; Schrödinger's digital media company; Jamie Dimon wants a f**cking standing O; and more!
China Evergrande's shares are halted as doubts swirl. [NYT]
Evergrande said in a filing that its shares were halted ahead of an announcement about a "major transaction." It gave no additional details…. Evergrande is under pressure from contractors and employees who are owed more than $300 billion in unpaid bills, as well as home buyers who are waiting on as many as 1.6 million unfinished apartments. In recent days, Wall Street banks and financial sleuths have been uncovering other liabilities that Evergrande may have in the form of guarantees that may add to its towering debt pile.
Countdown Starts on Chinese Company Delistings After Long U.S.-China Audit Fight [WSJ]
The SEC expects that U.S. regulators could flag Chinese companies in 2022 if they don't get access to audit work involving 2021 financials of those companies, a person familiar with the matter said…. The looming threat of delistings gives U.S. officials key leverage on the negotiating table against the Chinese side. "If the U.S. is going to have any success at the negotiating table, this legislation has got to be implemented," said Mr. Das, who is now a lawyer at King & Spalding LLP in Washington.
Ozy Media CEO claims his scandal-ridden company will reopen, but doesn't explain how [CNBC]
Watson had informed employees Friday that the board had voted to shut down the company…. "We were premature," Watson said of the decision in an interview on CNBC's "Squawk Box." He added that over the weekend, the company had "good conversations" with investors and advertisers….
"We definitively made some mistakes ... I know we want to have larger conversations about whether mistakes are ingrained in who we are or whether, like a lot of young companies, we made mistakes but that was the 20%, not the 80% of who we are," Watson told CNBC.
Fed Prepares to Launch Review of Possible Central Bank Digital Currency [WSJ]
Fed officials are divided on the matter, making it unlikely they will decide any time soon on whether to create a digital dollar…. "It's just very hard for me to imagine that the U.S., given the status of the dollar as a dominant currency in international payments, wouldn't come to the table in that circumstance with a similar kind of an offering," [Federal Reserve Gov. Lael Brainard] said…. Randal Quarles, the central bank's pointman on financial regulation, has voiced more skepticism about the need for a Fed digital currency. He said this summer that the U.S. dollar is already "highly digitized" and expressed doubts that a Fed CBDC would help draw people without bank accounts into the financial system—a goal that can be accomplished through other means, he said.
JPMorgan boss Jamie Dimon defends $30M-per-year salary [N.Y. Post]
"The board decides what I make," Dimon told Axios co-founder James VandeHei in an interview that aired Sunday evening…. VandeHei suggested that Dimon — who's worth about $2 billion, according to Forbes — could ask the board to cut his pay, but Dimon responded that JPMorgan's board would take offense, adding that the CEO's pay is part of an "umbrella" plan designed to retain executives…. "They could all sell their services elsewhere. I need to maintain the best team on the playing field. And I need to pay them fairly to do that. You may not like that, but that's what it is."
UK app-only bank Monzo withdraws U.S. banking license application [CNBC]
"While this isn't the outcome we initially set out to achieve, this allows us to build and scale our early-stage product offer in the U.S. through existing partners and invest further in the U.K. We have big ambitions for Monzo U.S. There are many routes to market we're exploring that have been successful for other market entrants who are now major players."