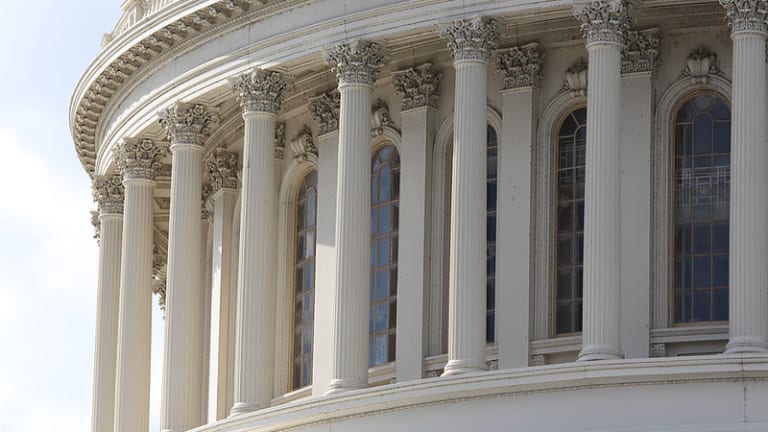 Opening Bell: 10.5.21
Default chicken; all night long; Gary Gensler wants to cut your pay; and more!
Schumer Plans to Seek Debt-Limit Vote McConnell Vows to Kill [Bloomberg]
President Joe Biden earlier in the day warned that the U.S. government is at risk of breaching the cap on its borrowing authority in two weeks, blaming McConnell for what he described as a "meteor" headed for the economy…. It would take 60 votes to succeed with Schumer's latest try, and the Senate is split 50-50 between the two parties. McConnell said Republicans won't support an effort to bypass that requirement by unanimous consent, as Democrats did several times in the early 2000s when the GOP controlled the Senate.
Is the Stock Market Open at 3 a.m.? This Startup Says It Should Be [WSJ]
"If there is big news over the weekend, you can try to trade, but you really can't," the founder and chief executive said…. Currently, investors can trade as early as 4 a.m. ET and as late as 8 p.m. ET, thanks to premarket and post-market trading sessions offered by the New York Stock Exchange and other market operators. Because of thin liquidity, though, prices in these sessions tend to be volatile….
24 Exchange is also seeking the SEC's permission to allow fractional trading on its proposed stock exchange in increments of as little as 1/1000th of a share.
SEC's Gensler Aims to Save Investors Money by Squeezing Wall Street [WSJ]
Mr. Gensler, less than six months on the job, says he wants to make the capital markets less costly for companies raising money as well as for ordinary investors saving for retirement. His main targets are what he says are profits and salaries earned above what a purely competitive market would allow, known as economic rents…. "If private equity had lower fees," Mr. Gensler said, "the pension funds would get more. Now, maybe the private-equity general partners would get a little less."
Warren urges SEC to open insider trading probe into Fed Vice Chair Clarida, others [CNBC]
"There is no justifiable ethics or financial rationale for [Richard Clarida] or any other government official to be involved in these questionable market machinations while having access to non-public information and authority over decisions that have extraordinary impacts on markets and the economy," Warren wrote…. Clarida's transactions "were executed prior to his involvement in deliberations on Federal Reserve actions to respond to the emergence of the coronavirus and not during a blackout period," a Fed spokesman said in an emailed statement. "The selected funds were chosen with the prior approval of the Board's ethics official."
Tesla Ordered to Pay More Than $130 Million in Damages to Black Former Worker [WSJ]
[Owen Diaz] was regularly called racial epithets at work, where he saw racist images and language written in the bathroom and elsewhere, said Bernard Alexander, one of his attorneys, during the trial…. "It shines a light on what's going on inside of Tesla's factory," he said. "Elon Musk, you've been put on notice. Clean that factory up…."
It is the second time in recent months that the electric-vehicle maker has been found liable in a case involving claims of race-based harassment or discrimination.
Two 'prolific' ransomware operators arrested in Ukraine, Europol announces [CNN]
The FBI and law enforcement agencies in France and Ukraine coordinated the raid, which led to the seizure of $375,000 in cash and two luxury vehicles, and the freezing of $1.3 million in cryptocurrencies, according to Europol…. Europol described the two suspects as "prolific," having demanded between €5 and €70 million ($5.8 million and $81.3 million) from victims. But a spokesperson for the EU's law enforcement arm declined to identify the two people or what type of ransomware they allegedly used, citing legal reasons and an ongoing investigation.