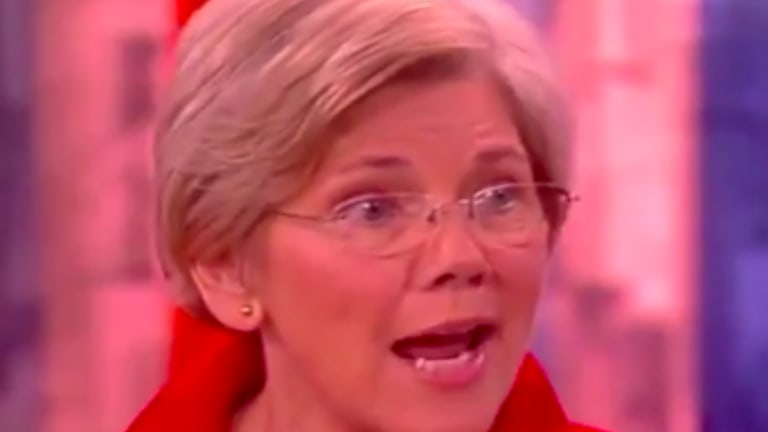 Opening Bell: 10.6.21
Warren wails on Powell; hedge fund happenings (not in China); ex-Merrill Lynch chief dies; and more!
Warren says Powell 'failed as a leader' amid Fed trading scandal [The Hill]
Warren claimed in a speech that Powell has ignored a "culture of corruption" at the Fed and failed to take appropriate action after three colleagues disclosed high-value financial trades conducted in the early days of the coronavirus pandemic….
"Setting the right culture at the Fed and making sure safeguards are in place to prevent self-dealing and protect the public's confidence should be the minimum standard any Federal Reserve chair should meet," Warren said.
"And, once there is a problem, a quick and aggressive response is critical. Chair Powell has failed at both tasks."
Beijing's crackdown is scaring major funds away from putting 'money into China right now' [Fortune]
On Tuesday, representatives of Man Group, Soros Fund Management and Elliott Management raised concerns about the outlook for Chinese stocks traded in New York and in Asia. Their comments came weeks after $59 billion investment firm Marshall Wace said some of those businesses have become "uninvestable."
"We are not putting money into China right now," Dawn Fitzpatrick, chief investment officer at Soros, said at the Bloomberg Invest virtual conference.
York Capital's Asia Spinoff to Form $3.5 Billion Hedge Fund Firm [Bloomberg]
The spinoff is among several to come after billionaire Jamie Dinan's York unveiled plans last year to exit most of the hedge fund business…. With [Masahiko] Yamaguchi at the helm, the Asia fund generated an annualized return of 12.6% in an "unrestricted" share class designed for non-U.S. investors through the end of June, according to a presentation sent to investors.
Andurand's Hedge Fund Surges 50% Amid Commodities Boom [Bloomberg via Yahoo! Finance]
Oil trader Pierre Andurand's hedge funds are having yet another banner year, with one of his money pools returning 82.5% through to the end of September…. Andurand, who told clients that August's gains were due almost entirely to his exposure to emissions, didn't break out last month's jump. He said he remains bullish on European gas, carbon and German power markets and predicted higher oil prices fueled by shrinking inventories, strong OPEC+ compliance, muted supply response from U.S. shale producers and unexpected demand rise sparked by gas shortage.
U.S. tech investor Coatue is planning to set up an office in Europe [CNBC]
"We currently have offices in New York, San Francisco and Hong Kong, and we're excited to add an office in Europe at some point in the near future," Coatue Ventures Chairman Dan Rose told CNBC…. A source in the venture capital industry told CNBC that Coatue has been struggling to find the right people to hire in Europe, adding that the office is most likely to be in London.
David H. Komansky, Global-Minded Chief of Merrill Lynch, Dies at 82 [NYT]
A postal worker's son who grew up in the Bronx and later dropped out of college, Mr. Komansky brought worldwide ambitions to his tenure as chief executive of the firm from 1996 to 2003…. Many executives who were hired or mentored by Mr. Komansky followed him to Wall Street's highest echelons, among them, in addition to Mr. Gorman, Laurence D. Fink, the founder and chief executive of BlackRock, the world's biggest asset manager; and Andy Sieg, who runs Bank of America's wealth management division.