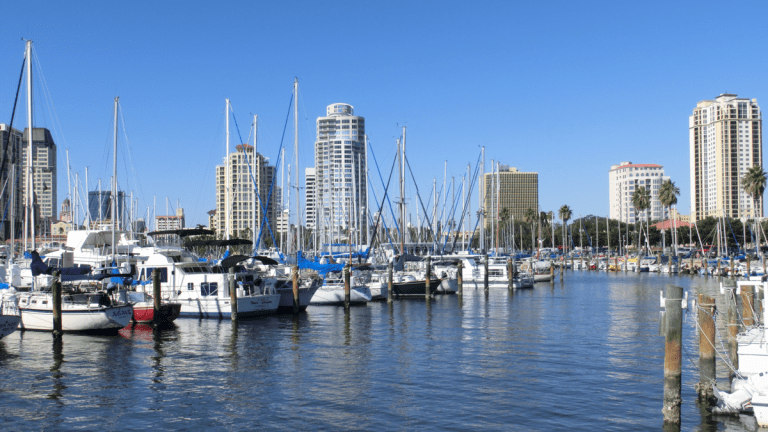 Opening Bell: 10.7.21
Deal on default; inflation spreads to Blighty; Cathie Wood moving to… St. Petersburg? And more!
Senate Nears Agreement to Stave Off Debt Crisis Until December [NYT]
With the threat of a default as little as 12 days off, Senator Mitch McConnell of Kentucky, the minority leader, made a tactical retreat on Wednesday and announced that Republicans would allow Democrats to vote on a short-term extension…. "We are willing to take this offer in order to stave off fiscal ruin," Senator Christopher S. Murphy, Democrat of Connecticut, said. "But we are all beside ourselves that the only thing Republicans are willing to do is prevent disaster for three months and put us right back in this position."
US jobless claims fall to 326,000, first drop in four weeks [AP]
After hitting a pandemic low of 312,000 in early September, claims had risen three straight weeks, suggesting that the highly contagious delta variant was at least temporarily disrupting a recovery in jobs…. Companies are now complaining that they can't find workers fast enough to fill their job openings, a record 10.9 million in July.
Inflation Worries Hit U.K. Markets as Energy Prices Soar [WSJ]
"It's extreme, I've never seen anything quite like it," said Bethany Payne, a global bonds portfolio manager at Janus Henderson. "What you're seeing in the U.K. is a broad rise in inflation expectations…."
The rate on one-year inflation swaps surged to 6.27% earlier this week, up from 5.77% last week, the highest level since at least 2005 and hovered close by on Thursday.
Elliott Pushes for Sale of Healthcare Trust of America [Bloomberg]
Shares in Healthcare Trust of America rose as much as 6.4% after the close of regular trading…. Lead director Bradley Blair has taken over the role of chairman, while fellow board member, Peter Foss has assumed role of interim president and CEO. Both men, as well as fellow director Warren Fix, are approaching or have exceeded the company's own retirement deadline of 78 years of age for its directors. That could prove a challenge if Elliott were to launch a proxy fight at Healthcare Trust of America because it would make three of the six-member board vulnerable.
Cathie Wood's Ark Invest is quitting Wall Street and moving to Florida [CNN]
Ark Investment Management is permanently closing its New York office and relocating to St. Petersburg, Florida, the company announced Wednesday…. "Ark is not a traditional Wall Street asset management firm, and we are looking forward to breaking the mold further by relocating to St. Petersburg, a city investing in technology, science, and innovation," added Wood….
This year hasn't been nearly as kind to Wood as the last. The Innovation ETF is down 3.5% heading into the fourth quarter, despite a red-hot market for tech with the Nasdaq up more than 14% so far in 2021.
First trial in college admissions bribe scandal heads to jury [NBC News]
"These parents were not willing to take 'no' for an answer and to get to 'yes,' they crossed a line," Frank said. "And in crossing that line, they broke the law…."
"[Private equity executive] John [Wilson] is not part of Singer's con. There is no evidence, not even a hint, that John figured out Singer's scam. The truth is simple: John is Singer's victim, not once but twice," Wilson's attorney, Michael Kendall, told jurors.