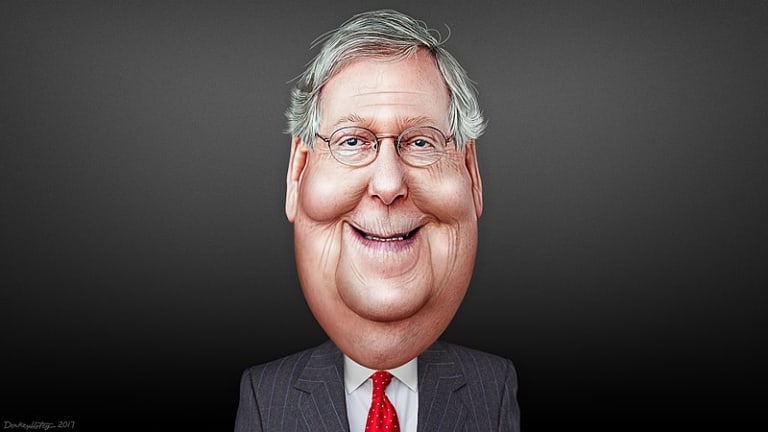 Opening Bell: 10.8.21
Mitch McCave-ell; don't fret the jobs report; Fed focuses on climate risk; and more!
Senate votes to raise debt limit after 11 Republicans join Democrats to break filibuster [ABC News]
Republican leaders initially struggled to find 10 GOP votes to break the filibuster following weeks of messaging to members that Democrats should go it alone…. Some Republicans have privately expressed frustration with McConnell, after following GOP messaging for weeks that Democrats would have to raise the debt ceiling on their own.
The New Jobs Numbers Are Pretty Good, Actually [NYT]
The September jobs report, which found that employers added 194,000 jobs last month, a far cry from the 500,000 analysts expected….
Much of the disappointment in payroll growth came from strange statistical quirks around school reopening…. There is reason to think the pandemic made those seasonal adjustments misleading…. Another detail in the report that takes some of the sting out of the weak payroll gains was news that July and August numbers were revised up by a combined 169,000 jobs, implying the economy entered the fall in a stronger place than it had seemed.
Fed governor anticipates new guidance on climate change for big banks [CNBC]
"I anticipate it will be helpful to provide supervisory guidance for large banking institutions in their efforts to appropriately measure, monitor, and manage material climate-related risks, following the lead of a number of other countries," [Lael] Brainard said in a virtual speech for a Boston Fed research conference…. "While reinsurance contracts and agreements among investors can transfer risk across the financial system, some level of risk is likely to remain," she said. "Climate-related risks could build up in hidden ways that could result in cascading losses."
Global Tax Deal Moves Closer as Hungary, a Low-Tax Holdout, Signs On [NYT]
In addition to Hungary, which had sought sweeter terms, two other countries that had refused to back the deal out of fear their economies could be damaged signed on. Hours before Hungary's announcement, Ireland and Estonia, two important holdouts, ratified the deal…. The agreement would include a 15 percent minimum corporate tax rate, which had been proposed by the United States, and rules that would force technology giants like Amazon and Facebook and other big global businesses to pay taxes in countries where their goods or services are sold, even if they have no physical presence there.
JPMorgan Sees Rising Risk of Bonds, Stocks Falling in Tandem [Bloomberg]
JPMorgan strategists including Nikolaos Panigirtzoglou noted that inflation surprises are likely to persist into 2022 as supply bottlenecks and commodity price rallies continue…. "The dollar features prominently in our client conversations about hedges with even long-only clients mentioning the usage of long dollar overlays as a way of hedging equity downside risk," said the strategists.
Ozy Media got $5.7 million in relief loans to help pay employees, but ex-staffers say they didn't see any of it [CNBC]
It is unclear how Ozy used the PPP funds. Ozy Media's co-founder and CEO, Carlos Watson, did not return multiple emails with specific questions about how the company used the money or who decided how the money would be used. Nor did he answer a question about why Ozy applied for the second loan…. While it wasn't uncommon for media companies to participate in the PPP, Ozy specifically earmarked its loans for payroll. Full-time employees who worked for Ozy told CNBC that they had no idea where the money went and that it didn't go to restoring their salaries after they took pay cuts.