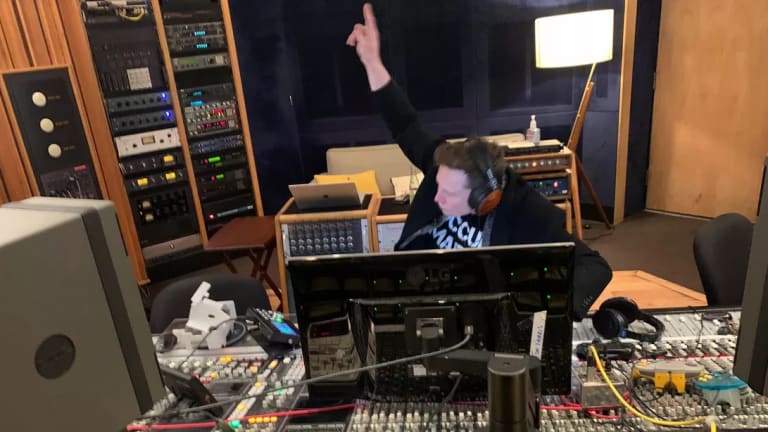 Opening Bell: 11.23.21
Private equity parties on; the hedge fund one less so; Elon Musk comes up with a way to make Tesla shareholders pay his tax bills; and more!
Athenahealth's $17 billion takeover is the latest private equity megadeal. [NYT]
It also opens a new chapter for Athenahealth, whose founder, a member of the Bush political family, was forced out after accusations of domestic abuse and inappropriate workplace behavior came to light during a takeover battle with the hedge fund Elliott Management…. Jesse Cohn, the Elliott managing partner who oversaw the activism campaign, said: "Elliott is proud to have worked with Veritas to help transform Athenahealth, and we welcome Hellman & Friedman and Bain Capital as new stewards of this unique and important health care leader."
JPMorgan, Goldman Sachs Assigned Higher Capital Buffers [WSJ]
The higher capital requirements won't have an immediate impact on the U.S. banks, since the Federal Reserve already requires higher additional capital standards for the biggest banks. The FSB's decisions on additional capital requirements come in the form of recommendations, which national regulators have vowed to follow…. JPMorgan, the largest U.S. bank, must have an additional capital buffer of 2.5%, becoming the only global lender with a requirement of this size…. BNP Paribas must have an additional capital buffer of 2%, joining Citigroup Inc. and HSBC Holdings PLC, which already have to meet that level. BNP Paribas declined to comment.
Selloff in Highly Priced Tech Stocks Is Pressuring Hedge Funds That Piled In [Bloomberg via Yahoo!]
Farfetch Ltd. and Snowflake Inc. fell, driving a basket of software and internet companies that have yet to earn any money down more than 5%, its biggest decline since March, data compiled by Goldman Sachs Group Inc. show. Farfetch plunged 14% after the online apparel retailer trimmed its full-year forecast for digital growth. Snowflake, a software developer due to report results next week, sank 9%.... The pain is not limited to hedge funds. Another devotee of growth stocks, the famed money manager Cathie Wood, saw her flagship ARK Innovation ETF drop more than 4%, extending its monthly slide to 11%. Another fund, ARK Genomic Revolution ETF, sank 5% to a one-year low.
Elon Musk's Tax Bill on Stock Options Fell Along With Tesla's Share Price [WSJ]
Tesla's stock slumped more than 15% in the week following the Twitter poll, a period that also included the market debut of electric-vehicle rival Rivian Automotive Inc.
The stock-price declines had a significant impact on the tax he owes, lowering it by more than $380 million so far from its recent all-time peak…. As Mr. Musk continues to exercise his options, his tax bill shrinks if Tesla's share price falls, but the company fares worse—it gets smaller tax deductions for Mr. Musk's compensation at lower share prices. For every $1 million that Mr. Musk's option-exercise income goes down, he saves $370,000 in federal income taxes, and Tesla loses $210,000 worth of deductions.
Revamped Deutsche Bank now hiring traders from hedge funds [efinancialcareers]
[Nicolas] Hall has over a decade of rates trading experience. He began his career at RBS before spending four years at Goldman Sachs. He left Goldman in 2019 to join Tenaron Capital Management, a New York macro fund with an office in London. That move seemingly didn't work out because Hall is now back to the sell-side, and Deutsche is his chosen seat.
Epstein's Final Days: Celebrity Reminiscing and a Running Toilet [NYT]
"I have no interest in killing myself," Mr. Epstein told a jailhouse psychologist, according to Bureau of Prisons documents that have not previously been made public. He was a "coward" and did not like pain, he explained. "I would not do that to myself...."
The night he killed himself, Mr. Epstein lied to jail officials and said he wanted to phone his mother — who was long dead. He instead called his girlfriend…. "Epstein and I are talking about the escort business," an inmate wrote at 8 o'clock one evening. An hour later: "Epstein and I are talking about arbitrage." Thirty minutes more: "Epstein is talking about celebs he knows." (The notes do not name any celebrities….)
Mr. Epstein described himself to [a psychologist] as a banker with a "big business" and said that "being alive is fun." He denied having sexually abused anyone, and said he would have a renewed bail hearing the next week, where he believed he would be released.