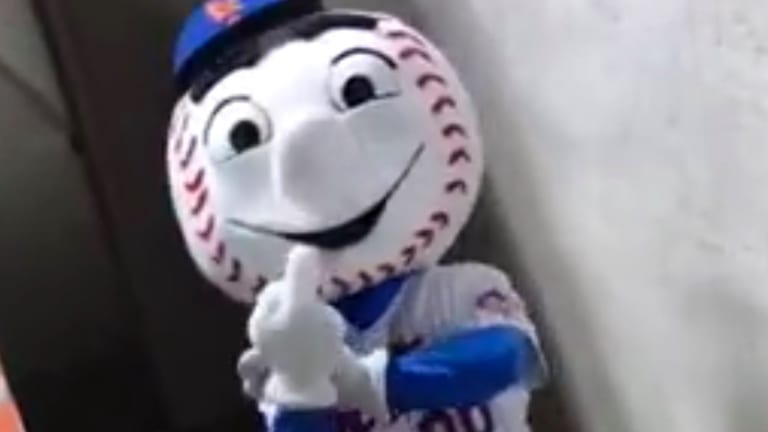 Opening Bell: 11.1.21
Banks backtrack on bitcoin; hedge funds howls on T-bills; bond investors love burning oil; and more!
Banks Tried to Kill Crypto and Failed. Now They're Embracing It (Slowly). [NYT]
Instead of warning regulators away from cryptocurrencies, banking industry representatives now complain that regulators have not acted quickly enough and that their inaction is costing banks valuable time in their mission to compete.
But their initial skepticism has cost them time. An alternative financial world is springing up around the traditional banking industry. Cryptocurrency start-ups are beginning to offer credit cards and loans. People and businesses around the world are embracing digital currencies at a rapid pace.
Hedge funds seen facing heavy losses amid wrong-way Treasury bets ahead of Fed tapering, traders say [MarketWatch]
"Over the course of the last three to four weeks, leveraged funds have essentially set up for a Fed taper that results in higher rates in the U.S. Treasury market and they've effectively gotten caught off guard," by lower 10- and 30-year rates and the flattening of the curve, said trader Tom di Galoma of Seaport Global Holdings in Greenwich, Connecticut….
"Clients generally are looking for higher rates, as am I, but a lot of people have gotten stopped out ahead of the Fed's taper and the move in interest rates has caught them offsides," di Galoma said via phone Friday. "At some point, we're going to see higher rates, it's just a matter of whether these positions are completely covered. Some hedge funds are having their best years and some are down significantly mainly because they're playing this interest-rate volatility and are on the wrong side."
Treasury Secretary Yellen expresses openness to defusing debt ceiling without GOP votes [WaPo]
"Should it be done on a bipartisan basis? Absolutely. Now, if they're not going to cooperate, I don't want to play chicken and end up not raising the debt ceiling. I think that's the worst possible outcome," Yellen told The Washington Post. "If Democrats have to do it by themselves, that's better than defaulting on the debt to teach the Republicans a lesson…." In early October, Yellen endorsed abolishing the debt ceiling altogether — a position not yet taken by the White House or Biden.
Bond Investors Embrace Fossil Fuels During a Sustainability Push [WSJ]
So far this year, speculative-grade energy companies have issued $49.5 billion of bonds, close to the full-year record of $55.9 billion set in 2012, according to Leveraged Commentary & Data…. The average yield on speculative-grade energy bonds, a rough gauge of the cost of issuing new debt, has been hovering around 4.7%, up slightly from a record low in July but still lower than it ever was before June…. The decrease in debt costs suggests that investors' growing carbon consciousness might not be changing behavior quite as much as some have thought to be possible.
At Saudi Investment Conference, Trump Allies Remain Front and Center [NYT]
Steven Mnuchin, the Treasury secretary under President Donald J. Trump, walked the halls between a fireside chat with the Bahraini finance minister and a series of meetings. The private-equity executive Stephen Schwarzman, a loyal adviser to Mr. Trump until late in his presidency, bemoaned the vilification of fossil fuel companies from the conference dais. The longtime chemical executive Andrew Liveris, who had been an adviser to Mr. Trump on manufacturing, praised Saudi Arabia's economic expansion plans on the sidelines of the gathering.
Guests affiliated with the Biden administration, which has adopted a chillier posture toward the Saudis than did Mr. Trump, were in far shorter supply.
Mets Owner Steve Cohen in Talks on Sands Casino Near Citi Field [Sportico via Yahoo!]
The state is currently in the early stages of exploring casino licenses in the New York City area, and any formal plan would still require a series of regulatory and legislative approvals…. The Mets own Citi Field, which opened in 2009 adjacent to the site of the old Shea Stadium in Flushing, Queens. The team has a 99-year lease to the land, which includes lots adjacent to the stadium that are being considered for a potential casino, the people said.