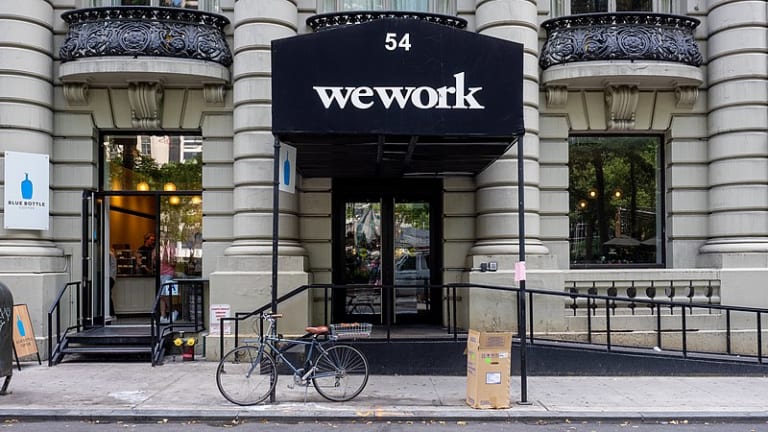 Opening Bell: 11.15.21
Lael Brainard interviews well; Cliff Asness downsizes; WeLoseMoney; banks helping bank sell bank; and more!
Biden Weighs Choice of Jerome Powell or Lael Brainard as Fed Chair [WSJ]
President Biden is expected to decide as soon as this week whether to appoint Federal Reserve Chairman Jerome Powell or governor Lael Brainard to a four-year term leading the central bank beginning next February…. Some people familiar with the matter said Ms. Brainard's meeting went better than expected.
AQR hedge fund parts with 5 top managers and closes struggling division [FT]
The firm on Thursday announced internally that five of its top executives would be leaving and its bond investing side reorganised, with its struggling "long-only" fixed-income arm that started in 2014 being shuttered altogether, according to people familiar with the matter.
The five "principals" were Michael Katz, head of portfolio implementation; Michael Patchen, head of risk; Ari Levine, senior researcher; Scott Richardson, co-head of fixed income research; and Christopher Palazzolo, AQR's head of responsible investments, said people familiar with the matter. The exits will leave 38 principals at the firm.
Hedge Fund EJF Makes CDO Bets To Profit From Bank Mergers [Bloomberg]
With mergers boosting the potential profits on the securities, EJF has been looking at doing more repackaging next year. The firm typically completes an average of two of these transactions per year but may try to do three or more next year…. EJF has issued nearly $4 billion of CDOs backed by legacy TruPS and other subordinated debt since 2016 across 12 different securitizations, or historically between $600 million to $1 billion of issuance a year.
WeWork shows more losses in its first quarterly report as a public company [CNBC]
Total revenue for the quarter was $661 million, up 11% from the previous quarter, WeWork said. The company also saw a loss of $4.54 per share. That's an improvement from the loss of $5.51 per share in the year-ago quarter.
Hedge Fund Perma Bear Clark Shuts Down Amid Historic Bull Market [Bloomberg]
The RC Global Fund he has managed since 2010 lost 2.6% through October this year and was down to about $200 million in assets from about $1.7 billion in 2015…. Clark called it "time to step back, have a think about where we are going, and then come back when I can see an opportunity for my skill set," he wrote in a letter that investors received on Thursday. "The only constant in life is change."
BNP hires advisers to explore $15 bln Bank of the West sale - sources [Reuters]
JPMorgan and Goldman Sachs are preparing the business for a sale and have been working closely with BNP to gauge interest from prospective bidders, the sources said…. A sale would give Chief Executive Jean-Laurent Bonnafé cash to invest on the continent where the European Central Bank is urging the region's lenders to merge as they have lagged their U.S. and Chinese rivals in profitability and size since the 2008 financial crisis, the sources said.