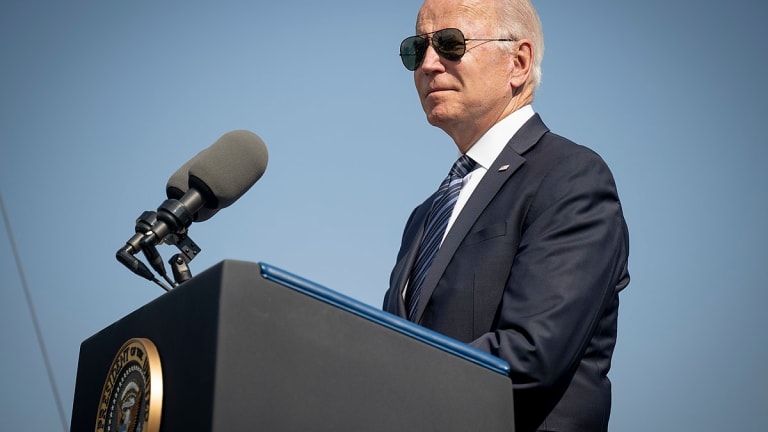 Opening Bell: 11.16.21
Things are really not going Joe Biden's way; CalPERS feeling frisky; buying a real heirloom with fake money; and more!
Biden's Fed Chair Pick Is 'Imminent,' Senate Banking Chair Says [Bloomberg]
"I hear it's imminent," [Sen. Sherrod] Brown, an Ohio Democrat, said Monday in a brief interview at the Capitol. "I'm not going to speculate who I think it might be now. I assume the decision's been made and they haven't announced it, but I don't even know that," he said…. Brown, who chairs the committee that will handle the first step in the confirmation process, said, "I just know what I hear from different people at the White House. I'm pretty sure it's Powell or Brainard."
Biden's reliance on I.R.S. enforcement to pay for $1.85 trillion bill hits a snag. [NYT]
The director of the nonpartisan Congressional Budget Office said on Monday that the I.R.S. proposal would yield far less than what the White House was counting on to help pay for its bill — about $120 billion over a decade versus the $400 billion that the administration is counting on…. The White House has begun bracing lawmakers for a disappointing estimate from the budget office, which is likely to find that the cost of the overall package will not be fully paid for with new tax revenue over the coming decade. Senior administration officials are urging lawmakers to disregard the budget office assessment, saying it is being overly conservative in its calculations, failing to properly credit the return on investment of additional I.R.S. resources and overlooking the deterrent effects that a more aggressive tax collection agency would have on tax cheats.
Nvidia's $40 billion takeover of chip designer Arm faces a UK national security probe [CNBC]
Digital and Culture Secretary Nadine Dorries ordered a "phase 2" probe into Nvidia's $40 billion bid for Arm. The probe — to be carried out by the Competition and Markets Authority over the next 24 weeks — will investigate antitrust concerns and national security issues associated with the deal. The CMA said it had serious concerns about the deal after it completed the initial "phase 1" probe…. Critics are concerned that the merger could restrict access to Arm's "neutral" chip designs and that it could lead to higher prices, less choice and reduced innovation in the semiconductor industry. But Nvidia argues that the deal will lead to more innovation and that Arm will benefit from increased investment.
Retirement Fund Giant Calpers Votes to Use Leverage, More Alternative Assets [WSJ]
Without changes, Calpers said its current asset mix would produce 20-year returns of 6.2%, short of both the 7% target the fund started 2021 with and the 6.8% target implemented over the summer…. Board members approved borrowing and investing an amount equivalent to 5% of the fund's value, or about $25 billion, as part of an effort to hit the 6.8% target, which they voted not to change. The trustees also voted to increase riskier alternative investments, raising private-equity holdings to 13% from 8% and adding a 5% allocation to private debt.
Fidelity Star Stock Picker Joel Tillinghast to Retire From Investing in 2023 [WSJ]
Fidelity said Tuesday that Mr. Tillinghast would stay on at the firm beyond then as a senior adviser to its equity team. In late 2023, the 63-year-old investor will hand off his flagship Low-Priced Stock Fund to co-managers Sam Chamovitz and Morgen Peck…. A protégé of investing legend Peter Lynch, Mr. Tillinghast blazed his own trail at Fidelity by focusing solely on cheap stocks. His Low-Priced Stock fund has outperformed its benchmark since its 1989 inception, with an average annual return of more than 13%.
Crypto Investors Want to Buy Rare Copy of U.S. Constitution [WSJ]
The organization, ConstitutionDAO, is seeking to purchase one of the 13 surviving official copies of the Constitution. Sotheby's, the auction house holding the sale, pegs the sale at between $15 million and $20 million. The auction is scheduled for Thursday…. As of Tuesday morning, the group had raised $5.2 million, or around 1,211 ether.