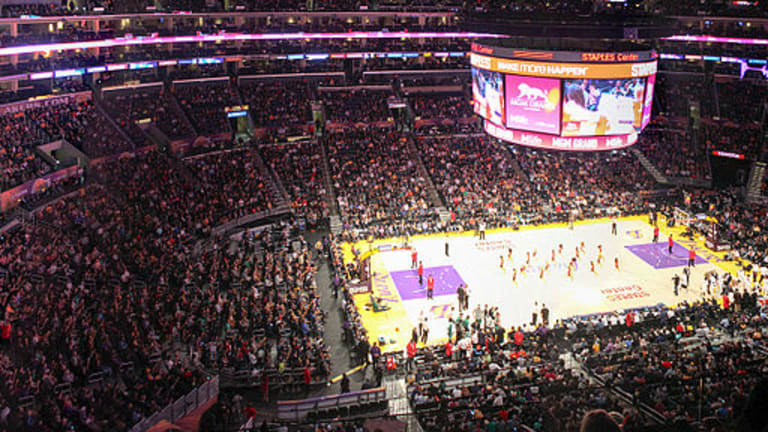 Opening Bell: 11.17.21
Everyone gets paid with Paytm; two years alongside Ken Griffin is plenty; another reason to hate the Lakers; and more!
Paytm's Mega IPO Is Priced for Perfection [WSJ]
One97 Communications, which owns Paytm—one of India's leading mobile payment companies—is set to go public on Thursday in the country's largest-ever IPO…. Paytm's offer price values the company at nearly $20 billion…. At the IPO price, Paytm is trading at 50 times last fiscal year's revenue. PayPal is trading at 10 times.
Pandemic Stocks Have Become Passé [DealBook]
Peloton, the maker of connected exercise bikes, said yesterday that it would raise $1 billion in cash from selling stock, just weeks after it said it didn't need more capital. The company's stock is down more than 60 percent this year. Disappointing sales and profits as lockdowns ease have also hit pandemic-market darlings like Zoom, which is down nearly 25 percent this year. Meanwhile, the shares of companies like the gym operator Planet Fitness and the concert organizer Live Nation have risen steadily in recent months…. "The markets clearly sense the pandemic is over," said Ben Emons of Medley Global Advisors.
Citadel's Pablo Salame to Become Co-CIO as Yeh Departs [Bloomberg]
Salame, 55, will start in the new role on Jan. 1 and share the title with founder Ken Griffin, according to a statement from the firm Tuesday. Salame joined Citadel to lead its credit business in 2019, the same year [James] Yeh was tapped as co-CIO.
Salame was a powerhouse hire for Citadel, having been one of Wall Street's most prominent trading executives after spending about a decade helping to run Goldman Sachs Group Inc.'s trading division….
Yeh, 55, left the company once before, in 2013, but returned four years later. When he first joined in 1993, he was one of Citadel's first employees….
Fenway Sports Group Nearing Deal to Buy NHL's Pittsburgh Penguins [Sportico]
The group, backed by billionaire John Henry, is acquiring the team from current owners Mario Lemieux and Ron Burkle…. The Penguins would join a Fenway portfolio that includes the Boston Red Sox, Fenway Park, English soccer club Liverpool FC and racing team Roush Fenway Racing. The entire entity was valued at more than $7 billion earlier this year, when RedBird Capital acquired a 10% minority stake.
Crypto.com buys naming rights to Lakers' Staples Center in a $700 million deal [CNBC]
Terms of the agreement were not disclosed, but a person familiar with the deal told CNBC it was a 20-year contract worth $700 million.
That makes the deal one of the richest naming rights agreements in sports…. The Crypto.com name change will take effect on Christmas Day, as the Lakers host the Brooklyn Nets in the National Basketball Association's annual Christmas Day games.
Miramax Sues Quentin Tarantino Over 'Pulp Fiction' NFT Plans [WSJ]
Miramax said Mr. Tarantino is seeking to "capitalize, unilaterally, on Miramax's rights to 'Pulp Fiction.'" The suit follows a cease-and-desist letter sent by Miramax last week to Mr. Tarantino that said his Pulp Fiction NFT plans were a material breach of his rights agreement with the company…. "Tarantino's limited 'Reserved Rights' under the operative agreements are far too narrow for him to unilaterally produce, market, and sell the 'Pulp Fiction' NFTs," the suit said.